Gov. J.B. Pritzker announced applications for $220 million more in state Business Interruption Grant (BIG) money, part of Illinois' allocation of federal funds from the CARES Act, will begin on Thursday after the state issued $49 million last month in the first round to business across Illinois.
In the first round of BIG distribution, hundreds of thousands of dollars went to recipients in Hyde Park-Kenwood.
"Small businesses are the backbone of Illinois' economy our No. 1 employer statewide, and tragically, small businesses have carried some of the most severe financial impacts of COVID-19," Pritzker observed in Bronzeville at Pearl's Place, 3901 S. Michigan Ave., which received a $20,000 grant. 
"The federal PPP program seems to have overlooked too many entrepreneurs and small shops, and it was important to me and the legislature to alleviate some of the burden that's carried by some of these small businesses, particularly those facing longstanding structural barriers when it comes to business expansion and success."
A month ago, the state distributed BIGs to a number of local businesses, including Nella Pizza e Pasta, 1125 E. 55th St., Virtue Restaurant, 1462 E. 53rd St., Cedars Mediterranean, 1206 E. 53rd St., Saucy Porka, 1164 E. 55th St., Noodles Etc., 1333 E. 57th St., Build Coffee, 6100 S. Blackstone Ave., Hyde Bark Dog Walking and Pet Care, 4447 S. Ellis Ave., Salonica Restaurant, 1440 E. 57th St., Mikkey's Retro Grill, 5319 S, Hyde Park Blvd., Maravillas Restaurant, 5506 S. Lake Park Ave., Reggie's on the Beach, 6259 S. Lake Shore Drive, TrueNorth Cafe, 1323 E. 57th St., 14 Parish, 1644 E. 53rd St., and the Hyde Park Chiropractic Wellness Center, 1304 E. 47th St.
Statewide, more than 4,800 business benefited, receiving an average grant of $17,000.
The first round prioritized businesses that suffered shut downs in the spring as well as business in areas affected by looting and unrest in June,  $100 million of the second round is reserved for downstate and rural areas of Illinois. 
However, Pritzker said he would unveil a $25-million "Rebuild Distressed Communities" program for affected areas in the coming weeks to pay for damage caused by the riots and investments in economically distressed areas.
Nevertheless, $60 million is reserved for heavily distressed industries like movie theaters and performing arts venues, and $70 million for General Assembly-designated "Disproportionately Impacted Areas" (DIAs) or communities most economically distressed and vulnerable to COVID-19. ZIP code 60637 is a DIA, though 60615 is not.
Businesses affected by state and local COVID-19 mitigation strategies, independent retail, and tourism- and hospitality related industries are also priority businesses.
Illinois Department of Commerce and Economic Director Erin Guthrie said BIG applications will be available at www2.illinois.gov/dceo starting Sept. 17. Partners like the Chicago Urban League can help applicants with the process, and the state agency's staff can also assist by phone, email or chat on the website.
Reached for comment, Amer Abdullah of Cedars said he used the $20,000 state grant to pay for his restaurant's rent, expressing gratitude to the governor and state for putting the program together.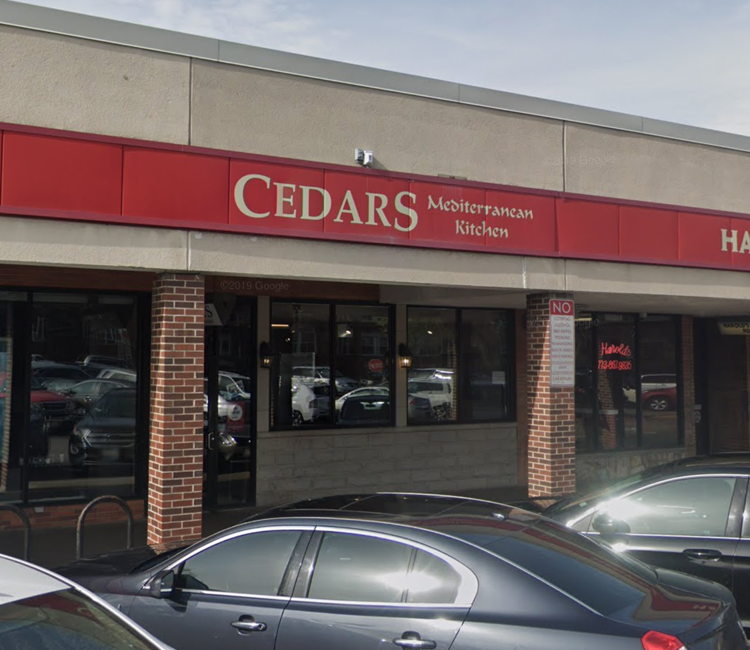 "It's not a day late and a dollar short," he said. "I feel good that there's still stuff coming out. It's never too late."
He said the application process was relatively straightforward, though there was not much feedback from early July, when his team applied, until they got an answer last month: "I wish there was more communication along the way, but, hey, we were happy with the surprise."
In all, the $20,000 from BIG is a step towards profitability for Cedars, which is now weighed down with a large dining room and industrial kitchen without the benefit of dine-in customers or catering orders.
"It's making us question what's the most efficient way to proceed if we want to live another 30 years?" Abdullah said. "Do we want to stay in this big old spot, or do we want to poke our heads around for something more appropriate for restaurants in 2020? Because it feels like restaurants in 2020 and maybe 2021 are going to be a smaller shadow of what they used to be."
"We're trying to figure out how to get to break even and then make money in this pandemic. That's what we wake up and go to sleep thinking about every day," he said. "We're just hoping to break even and then start making money again. You just can't lose a couple grand each month for too many months in a row, you know?"