OREGON, Ill. — History may not repeat itself, but it rhymes. Epidemics are not usually as deadly or paralyzing as those of 1918 or 2020, but they are ubiquitous, a frequent reminder of humanity's connectedness to the natural world. Sometimes, they're more nuisance than calamity, requiring a change of scenery and a stroke of luck. 
So it was in the aftermath of the World's Columbian Exhibition at Jackson Park, when some artists — led by Lorado Taft, after study in Paris and years before he put the "Fountain of Time" where the Midway Plaisance meets Washington Park — sought a retreat in Bass Lake, Indiana. But, alas, an outbreak of malaria forced them to abandon the farm in 1895.
Fortunately, the group of bohemian Hyde Parkers soon found another refuge 91 miles west on a bluff overlooking the Rock River in Ogle County. Wallace Heckman, a Chicago lawyer and arts patron, leased them Ganymede Farm, his seven-acre summer estate, for $1 a year until the last member's death so long as Taft gave regular lectures at the nearby city of Oregon.
The Eagle's Nest Art Colony formed in 1898. The artists built the campus up early in the 20th century, and the site played host to merriment, reveries and bacchanalia over the years (tales of the group's toga parties survive to this day) alongside some serious artistic achievements, most notably Taft's monumental Black Hawk Statue on the bluff. Made of poured concrete and 48 feet tall, it was dedicated in 1911. A restoration finished in January.
Taft distanced himself from the colony somewhat as its eccentricity increased and died in 1936, seven years after the closing of his Midway Studios, 6016 S. Ingleside Ave. The Eagle's Nest itself folded in 1942, when the last founding member died. Soon thereafter, the state and local residents bought 273 acres of land, including the colony, and established Lowden State Park in 1945.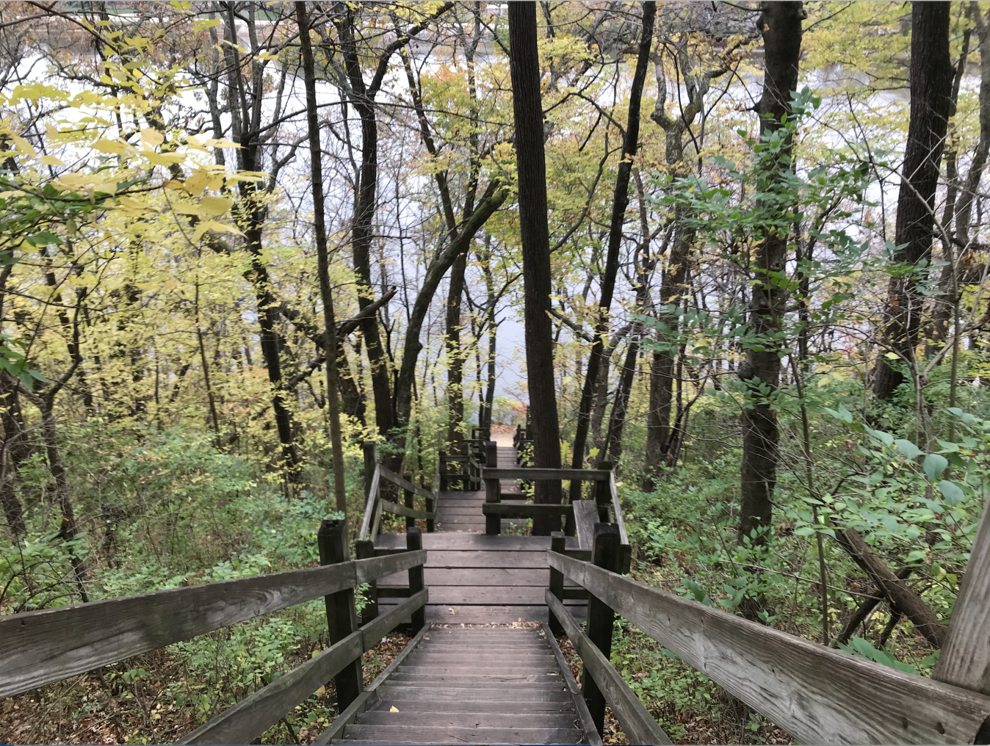 In 1951, 66 acres of the park were transferred to Northern Illinois University, including the 15-acre colony site, for use as the Lorado Taft Field Campus, which is used year-round for outdoor science classes, public programming and as a weekend conference center.
"We use it as a residential outdoor recreation facility," said Alyssa Parker, a Beverly native and assistant education coordinator at the campus. "Students come with their teachers and chaperones for three to five days, and we teach them science lessons outdoors," from survival skills and water ecology at the river to forest ecology and orienteering.
It took the current pandemic for Parker to reflect on the circumstances that led to the Eagle's Nest Art Colony's establishment in the first place. 
"I think it's interesting, actually, because we are now trying to adapt our programs to be more available to our community here," she said. "Normally we don't do general public programs, and so the past two months we have been running only general public programs, obviously with social distancing, masking and numbers in mind. They're very small."
After a nature stories program for children last week, the kids were able to play in the leaves and safely play games; Parker, far from city lights, has led night hikes focused on astronomy, owls and animals' nocturnal adaptations. A full list of activities is available at www.niu.edu/taft.
If you go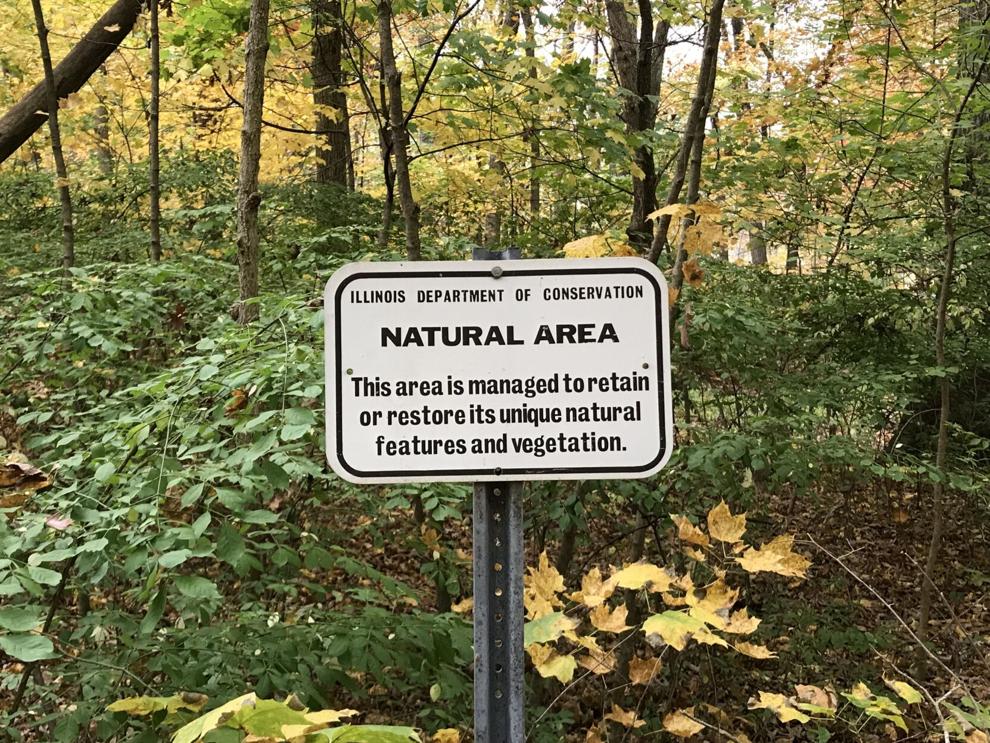 Do not let the bare trees flanking your drive on the interstate dissuade you: there was plenty of green amid the yellow and orange foliage on the nearly four miles of trails within Lowden State Park. But come soon: flurries fluttered down on Oct. 16, and wind may soon knock down most of the leaves.
The trail system is well-marked and -developed, and many are wide enough to ensure easy social distancing. If possible, permit yourself a moment to take down your mask to enjoy the earthy scents of fall in the Midwestern woods that are just not quite the same in heart of a metropolitan area of more than 9 million people.
Picnic areas are open year-round near parking lots and include tables, park stoves, toilets and garbage cans. A large drive-in campground is available with some electric spots, as are eight walk-in sites in the woods. Reservations are at reserveamerica.com.
Oregon, about 21 miles southwest of Rockford, is a lovely small town five minutes from the park on the Rock River, though a lot of local activity has declined as a result of the pandemic. 
Stop for breakfast or lunch at The Village Bakery, 101 N. 3rd St., a nonprofit dedicated to training and employing developmentally disabled adults. It pays above the minimum wage and, although the dining room is closed, the drive-thru window is open.
Assistant manager Sara Sellers recommends "The Foundation" ($6.49) — ham, turkey, roast beef, Swiss, pepper jack, tomato, onion and chipotle ranch panini-pressed on sourdough — and the cinnamon rolls ($1.99) and toffee cookies (85 cents) earn their local rave reviews.