A. Paul Alivisatos, a chemist and college administrator with a bachelor's degree from the University of Chicago, returned to Hyde Park on Sept. 1 to become the 14th president of the 131-year-old university. 
He succeeds Robert J. Zimmer, a mathematician who spent nearly his entire academic career at the U. of C. before serving as provost of Brown University in Providence, Rhode Island, and a monumentally impactful 15-year term as president of the Hyde Park university. Zimmer's retirement was hastened by his declining health. He has been named chancellor of the university, a role that will see him continue his involvement with university fundraising.
A university spokesman said it is unclear whether Alivisatos, who was born in Chicago and raised partially in Athens before returning to the city to attend the U. of C., from which he graduated in 1981, would have a formal inauguration ceremony. His last job of many years was at the University of California, Berkeley, where he had been provost.
The Herald has requested an interview with him.
In his first remarks to the university community as president, Alivisatos praised its grit in the face of the COVID-19 pandemic, calling the school "every bit as vibrant as I recall from my student years," one "that has grown and gained in capacity and impact in remarkable ways, and there are many opportunities to explore and develop for the future."
"Even as the distinctive approaches to foundational discovery and education at the University of Chicago remain vibrant, it is clear that a meaningful transformation is underway," Alivisatos wrote. "Across campus, I have heard from many people about their desire to see the university become more engaged with the problems of the city, the nation, and the world, while seeking to actively translate their work and learning into human, societal, cultural, economic and environmental impact."
This fall, Alivisatos will hold a series of listening sessions. 
"What are the areas of greatest intellectual promise and potential societal impact in which the university can be a distinctive leader by bringing together people and resources at scale?" he asked. "I'm excited to be back, and I'm looking forward to a fall that is full of energy and debate, as we come together to build on a great legacy while planning for a vibrant and engaged University of Chicago of the future."
In a statement, Mayor Lori Lightfoot, who originally moved to Chicago to attend the university's Law School, spoke as an alumna, saying, "It always brings me great joy to hear about how the university is deepening its commitment to excellence in education and community service."
"Paul Alivisatos's appointment is one such example, and I have full confidence that he will lead this great South Side community of students, faculty and staff with integrity and expertise. I look forward to working with him in the near future to continue UChicago's long tradition of excellence and wish him nothing but the best on this exciting new endeavor.
"It has been a pleasure working with President Zimmer and his entire leadership team, and I look forward to building upon that great foundation we established."
Zimmer era draws to a close
Zimmer, 73, announced his retirement in August 2020. Joseph Neubauer, chair of the Board of Trustees, said in the announcement that he decided to leave based on the length of his time in office and health issues; Zimmer had emergency surgery in June 2020 to remove a brain tumor.
"As chancellor, Bob will focus on high-level strategic initiatives, advancement of enduring University values, sustenance of key relationships, high-level fundraising and working with the new president in these areas," Neubauer wrote.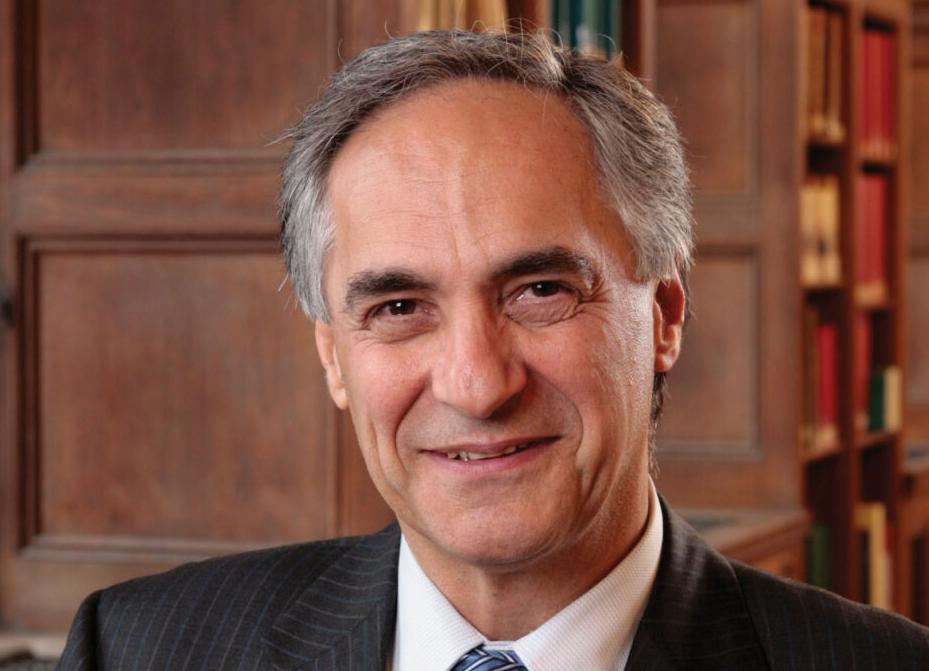 The university maintained its position as an academic powerhouse throughout Zimmer's tenure, fundraised billions of dollars and established a large number of new institutes and centers, including its first engineering program, the now-named Pritzker School of Molecular Engineering. With the new Chicago Quantum Exchange and the university's continuing partnerships with the Argonne National and Fermi National Accelerator laboratories, Hyde Park could become an international node in quantum science.
Even as Zimmer's term included the Great Recession — he led the school's financial recovery — and a nationwide retreat in demand for post-secondary education, undergraduate applications and admission yields were up, and the number of non-clinical tenured and tenure-track faculty members grew 24%. Undergraduate admission is now need-blind, with adequate financial support guaranteed; admissions are also done without standardized testing taken into account.
The cultural life and physical appearance of the Hyde Park area changed during his tenure, with the establishment and construction of the Logan Center for the Arts, 915 E. 60th St., the Joe and Rika Mansueto Library, 1100 E. 57th St., the Neubauer Collegium for Culture and Society, 5701 S. Woodlawn Ave., the David Rubenstein Forum, 1201 E. 60th St., and the Arts Block on East Garfield Boulevard. The Polsky Center for Entrepreneurship and Innovation opened, 1452 E. 53rd St., as did the UChicago Medicine's Level 1 adult trauma center. 
Zimmer also presided over a greater expansion of the U. of C. into the neighborhood, with a particular emphasis on commercial real estate along 53rd Street. 
In 2016, dean of undergraduates Jay Ellison wrote to members of the class of 2020, warning them before their arrival to campus that the university's "commitment to freedom of inquiry and expression" meant that the school does not support "so-called 'trigger warnings,'" nor would it cancel controversial speakers' invitations nor "condone the creation of intellectual 'safe spaces.'" The letter raised national eyebrows.
That fall, after the election of now-former President Donald Trump, Zimmer and his provost, Daniel Diermeier, felt it prudent to assuage the university's mood with a campus-wide letter, the first of many. 
And by the time that the class of 2020 were seniors, Diermeier had left the U. of C. to lead Vanderbilt University in Nashville, Tennessee — replaced by a chemist, Ka Yee C. Lee — and Zimmer was left with the decision to empty out student housing at the beginning of the pandemic and transition toward remote learning. The last year of his presidency saw relative success in keeping infection rates down among students and staff. 
A retrospective in the spring edition of UChicago Magazine contained ringing endorsements of Zimmer's presidency from members of the school's Board of Trustees.
Faculty respond
Dr. Bryan Dickinson, a chemistry professor and member of the Council of the University Senate, is excited for Alivisatos's presidency, as he said many faculty members are coming out of the pandemic. Having a scientist lead the university at this time, he said, will be a good thing.
He noted Alivisatos's administrative experience at UC Berkeley, another of the world's great research universities, and undergraduate experience at the U. of C., saying, "He's very thoughtful and, in my experience, very interested in all the aspects of the university, very well-rounded." 
University-wide, Dickinson observed the "huge push" of scientific investment under Zimmer's watch. A biochemist, Dickinson was one of several hires "all at once" at the university (he started in 2014) "to build up a program."
"In a relatively short amount of time, we've really become kind of the hotspot for chemical biology based off of those university investments," he said. "I get the sense of a general thrust to invest in science in many different dimensions. Starting an entire new school is a huge investment."
Dr. Elaine Hadley, an expert on 19th century British culture in the English Department and another Council of the University Senate member, was more measured. Alongside other professors, she signed an appeal urging Alivisatos to engage with Graduate Students United; Alivisatos said he would not do so. 
(GSU mainly has an active membership in the university's Humanities and Social Science divisions, won a National Labor Relations Board-certified vote in 2017 and disaffiliated with national unions in 2020. The U. of C. administration has declined to voluntarily recognize the group as a union.)
"To be honest with you, we've done lots of these things over many years, and at least we appreciated a response, because oftentimes we don't get that from the Zimmer administration," Hadley said.
She referenced a landmark 2019 decision from Diermeier in which humanities, social sciences, divinity and social service administration students get full funding in return for program caps on doctoral student enrollment. She said the program looks "generous on paper" but in actuality decreases many programs' sizes, though she did acknowledge the debate about producing doctors of philosophy in humanities and social sciences when the academic job market is so dismal.
The problem, she said, was the administration's "secretive" and "mixed-motive" way of rolling out the program. Episodes like that make her reflect badly on the Zimmer years. She said the former president measured himself and his achievements by the amount of money raised through fundraising and tuition.
"Increasingly, the university has been, in a sense, corporatized that way, and the concomitant result is a vast diminishment in faculty consultation," she said. 
Hadley wants to give Alivisatos the benefit of the doubt, and she hopes he will listen to faculty, especially those who are not producing profit-generating fields, in management-labor issues as much as he listens to the Board of Trustees.
Dr. C. Riley Snorton, a professor in the English Department and the Center for the Study of Gender and Sexuality, is the interim faculty director of the university's Center for the Study of Race, Politics and Culture, 5733 S. University Ave., with which more than 100 faculty members are affiliated.
Over email, he said Alivisatos's appointment reflected a process that "included faculty of color, women and other underrepresented groups in higher education," that related conversations continued during the administrative transition and that he hopes they will be an ongoing part of his tenure.
"As he has announced a desire to strengthen the University of Chicago's community engagement, I hope that he will also engage faculty affiliates at the CSRPC who have been doing important work in collaboration with community partners in the areas of art, health care and public safety, to name a few," Snorton wrote.
"The new arrivals and departures at the presidential and provostial level of university administration presents an opportunity to engage in a process about what diversity, equity and inclusion means not only at the university but also in terms of the university's relationships with the South Side, the city, the country and the world."