Cook County voters overwhelmingly cast their ballots in favor of raising property taxes for maintenance of the county's forest preserves, and Illinois voters appear poised to add a new amendment to the state constitution codifying workers' collective bargaining rights. 
The two measures bookended the ballot in the Nov. 8 midterm election: a statewide constitutional amendment at the top and a countywide forest preserve referendum at the end.  
The forest preserve referendum will increase property taxes by an average of $1.50 a month for the Cook County Forest Preserves, which have a maintenance backlog of more than $78 million.
This increase will support over 70,000 acres of restoration and new acreage, of woods, waters, open space trails and campgrounds, as well as deferred maintenance projects, such as replacing picnic shelters' roofs and repaving parking lots.
In Hyde Park and Kenwood, with 90% of precincts reporting, 86.04% of voters (8,971 out of 10,426) voted in favor. Citywide, the measure was approved by 74.47% of voters, according to the Chicago Board of Elections. 
There are only two preserve locations on the South Side: Eggers Grove by Wold Lake at 112th Street and Avenue E and the Dan Ryan Woods at Western Avenue and 87th Street. 
Workers' Rights Amendment 
Voters also are close to passing the statewide referendum enshrining workers' rights in the Illinois constitution, though it has yet to be called. 
As of Wednesday evening, Nov. 9, 59% of ballots cast on the amendment voted "yes" in favor of it. To pass, a constitutional amendment needs an approval rate of at least 60% from those voting on it, or approval from the majority of all voters in the election. As it stands on Wednesday evening, Nov. 9, the amendment has not reached the former 60% mark, though it appears poised to pass the latter benchmark.
Locally in Hyde Park and Kenwood, with 86% of precincts reporting as of Wednesday evening, 87.20% of 10,309 ballots cast voted in favor of the amendment, also higher than the citywide total of 79.45% votes in favor. 
The proposed amendment will enshrine the fundamental right for workers to organize unions and engage in collective bargaining in the state constitution. It is intended to prevent the passage of any state or local "right to work" laws, which allow employees to opt out of their workplace union or skip paying dues.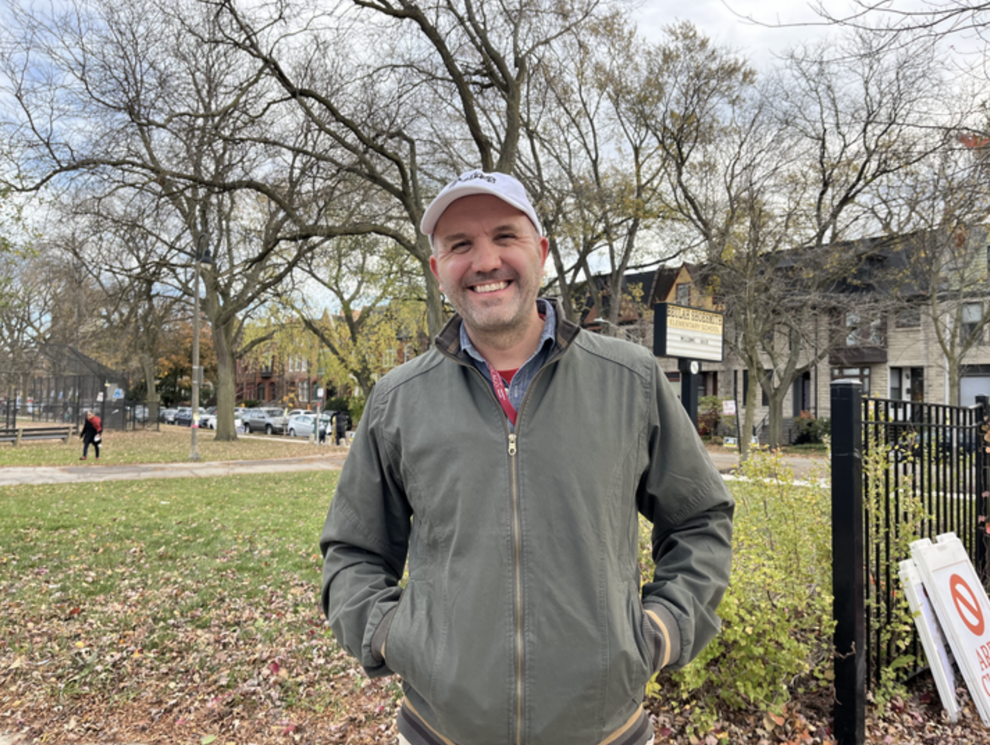 Joseph Drogo, a middle school humanities teacher at the University of Chicago Lab School who voted yesterday, said both were issues that he cared about, and he was excited to cast a vote. 
"It's easier to get enthusiastic about a pro-union constitutional amendment than it is about most Democratic candidates," Drogo said outside of the Shoesmith Elementary polling place.