Nabi Yisrael is a lifelong South Sider and former professional hip-hop dancer turned disability advocate. A self-described "incurable optimist," Yisrael has been living with multiple sclerosis for the last 18 years. 
But when his condition began worsening in 2018, Yisrael was forced to relocate from his West Beverly apartment because it wasn't wheelchair accessible. "I deliberately had to bump myself upstairs," he recalled. 
For the next year, Yisrael struggled to find an apartment that met his accessibility needs and budget.
"It was hard, first and foremost, to even find a place that will be accommodating in a wheelchair on the South Side of Chicago," said Yisrael. Most apartments available on the South Side were too small. He expanded his search to units in the South Loop, but living on a limited income of disability insurance payments, most accessible units were too expensive. 
During this time he was introduced to Access Living, a disability advocacy organization that helped him search for accessible units and navigate the city's affordable housing program. With the nonprofit's help, Yisrael was eventually able to find a suitable apartment in Hyde Park, but could only afford to move in using a Housing Choice Voucher from the city and an additional subsidy for people requiring disability accommodations. 
Yisrael's case is not unique; since 2004, approximately 50,000 renters have reached out to Access Living for help locating the city's handful of accessible and affordable units. 
Part of the problem is the city's limited affordable housing stock – about 50,000 units. But compounding this issue, an ongoing federal lawsuit by Access Living against the City of Chicago alleges, is that the city has for years failed to both enforce accessibility standards in these units and make them findable.
For the last three decades, the lawsuit states, the city has "funded and developed tens of thousands of affordable rental housing units without ensuring that a sufficient number are accessible to people with disabilities ... As a consequence, low-income people with disabilities struggle to find suitable housing and are often forced to live on the street, in their cars, in nursing homes, in homeless shelters, or in other inadequate and dangerous housing."
Of the more than 850 federally funded units included in the suit, roughly half are located on the South Side. 
Since 1988, Chicago has received more than $2 billion in federal housing and community development funds from the U.S. Department of Housing and Urban Development. Because of this, the city is required to ensure that its federally-funded residential buildings meet the requirements of the amended Fair Housing Act, the American with Disabilities Act (ADA) and Section 504 of the Rehabilitation Act; the latter requires at least 5% of units be made extra-accessible for people with physical disabilities and 2% be made extra-accessible for people with sensory disabilities.
The suit was filed in 2018; last year, for the first time in almost a decade, the city increased funding for the Accessibility Compliance Unit (ACU) in the Mayor's Office for People with Disabilities, a small task force charged with doing architectural accessibility plan reviews. (For the last 10 years the unit's annual budget had been less than $400,000.) 
This increase was enough to hire one inspector to conduct "on-site architectural surveys of City-funded apartment buildings to ensure compliance with federal accessibility requirements," according to Bridget Hayman, communications director for Access Living. Between March and June of last year, Hayman said, the ACU inspector conducted accessibility surveys at nine buildings and found that none of them met the federal requirements. 
Hayman said the latest suit was filed to compel the city to survey every unit and common area in the Affordable Rental Housing Program, bring them all into full compliance with federal standards and to provide "meaningful access" to the program for people with disabilities.
"The city doesn't let people with disabilities know where accessible units are, or the organizations like us, that serve people with disabilities, (know) of the existence or location of those accessible units," she said. "This means actually connecting people who need accessible units to those units, so that they know where they are and can actually rent them."
Getting into the city's affordable housing program is difficult enough as is. According to the Chicago Housing Authority (CHA), it can take up to 25 years to get a housing choice voucher like Yisrael's; and wait times vary greatly by case. In an average year, about 2,400 families are pulled from the CHA waitlist of more than 32,000.
Yisrael applied for his first Housing Choice Voucher, also known as a Section 8 voucher, in 2009. Because the vouchers are on a lottery system, he didn't receive one until 2012. He used that voucher to move to West Beverly. 
"I thought it would be guaranteed money," Yisrael said. "But then I got into (the process) … I said, 'man, this is bad.'" 
"There are so many people who struggle to find affordable, accessible housing period, even if they have a housing choice voucher," said Access Living attorney Ken Walden. "The supply is completely overwhelmed by the need." 
And the challenge doesn't end when people with disabilities receive a voucher. People with vouchers have a limited window of about 60 days – called "search time" – to find an apartment.  
"(This) really is awful for a person with a disability because, again, the inventory of housing available for a person with a disability is slight compared to everybody else," Walden said. "Accessible housing is usually newer housing and therefore it's often more expensive … And Chicago's housing stock is largely old, so it was designed and constructed before the passage of (accessibility requirements)."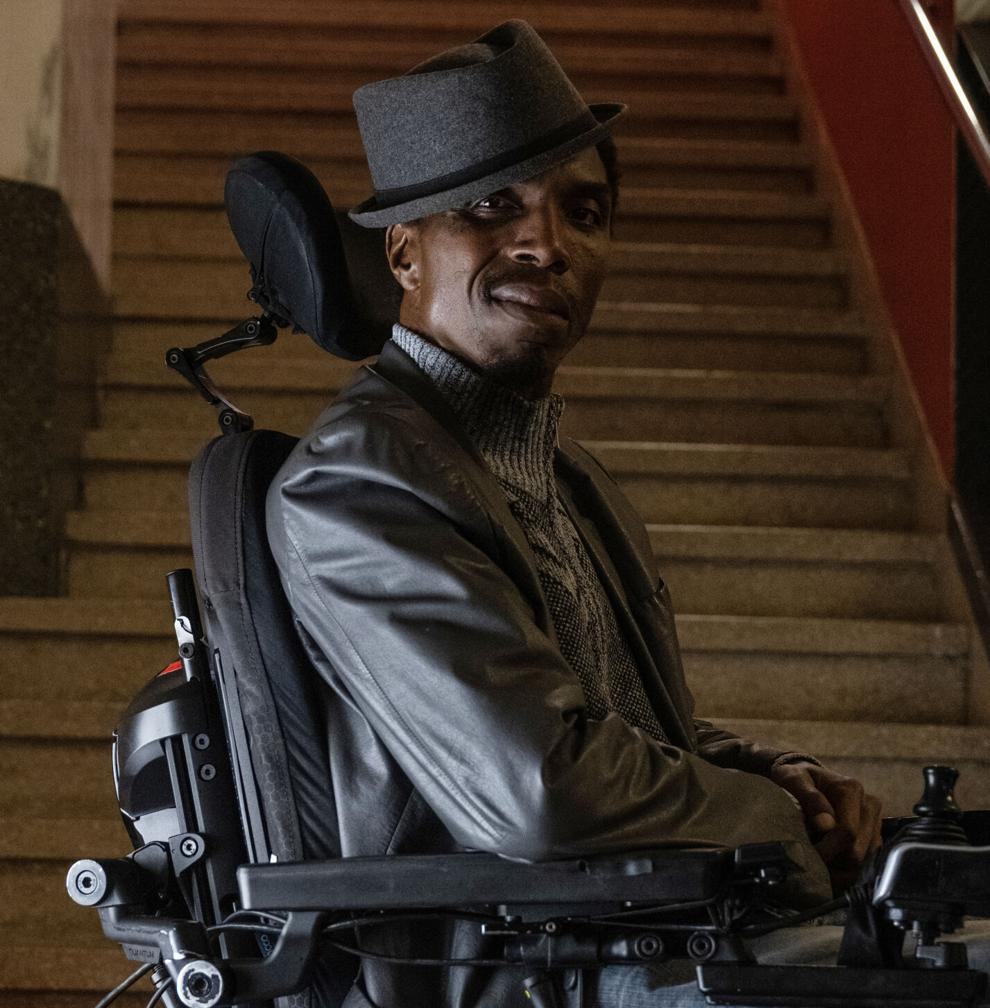 According to Walden, Hyde Park has been an especially difficult neighborhood for people to find housing in, with its abundance of older buildings and rising rents. 
Even after receiving a voucher and finding a suitable unit, obstacles may remain. Landlords still need to approve tenants, and Yisrael said he was rejected from several buildings without explanation.
"I don't know if I got rejected because I dress well … (or) the color of my skin …  or because of the voucher … or because of my disability," he said. "My credit is good."
In one instance after applying for a unit, Yisrael recounted, he was told his paperwork had to be reviewed by the landlord's lawyers. Weeks passed with no contact from the landlord and the voucher neared its expiration. When he followed up with the landlord, Yisrael was told the lawyers ran out of time. "I knew that was a way of finding a loophole to get out of the situation," he said. 
"To be a disabled Black man on the South Side of Chicago is almost impossible," said Yisrael.