On Nov. 19, Freedom, a 23-year-old experiencing homelessness, slept in a warm bed at Covenant House Illinois, a nonprofit that provides shelter, food and immediate crisis care to youth. Vic Mensa, a Grammy Award-nominated rapper and Hyde Park-Kenwood native, slept on the sidewalk in Bronzeville outside of his nonprofit organization, SaveMoneySaveLife, 515 E. 47th St., which seeks to use art and entertainment to foster sustainable change.
Mensa could have slept in a bed. Instead, to support Covenant House Illinois and Covenant House International, he participated in the 2020 Sleep Out, a one-night event during which volunteers sleep on their floors, patios or outside to raise funds and awareness for young people experiencing homelessness. 
Before the start of a candlelight vigil along 47th Street to begin the Sleep Out, Mensa said, "It's easy to take what we have for granted, you know, being able to have a warm coat or a roof over your head and new shoes. But on a daily basis, we are confronted by those who don't have those luxuries." 
The night was crisp and windy, but nowhere near the frigid temperatures that some of the 16,580 unaccompanied youth experiencing homelessness, according to the Chicago Coalition for the Homeless (CCH), may soon face. CCH, a nonprofit that advocates for public policies that curb and can end homelessness, categorizes youth as people aged 24 or younger. 
There are 76,998 people in Chicago experiencing homelessness, states CCH, That number includes 1,040 youth who live on the streets and in shelters, while also counting those who are doubled-up, or temporarily staying with friends, family and acquaintances. 
While the majority of these young people aren't sleeping outside every night, doubled-up living situations carry their own challenges. "The instability that's created in people's lives, particularly youth, by not having a stable place to live is catastrophic. It interrupts all stability: the ability to finish school, get enough to eat, access employment," said Mary Frances Charlton, a youth health attorney at CCH.
For the past three months, Freedom has slept in one of the estimated 375 beds in Chicago designated for youth experiencing homelessness, according to CCH. Covenant House Illinois has reached over 800 youth experiencing homelessness since 2017, and all of its 12 beds are full every night, states Covenant House Illinois. (Residents are allowed to stay at Covenant House Illinois for up to four months.)
Freedom came to Covenant House Illinois after his sister was killed by gun violence. "I'm trying to work on my mental state and overcome intercommunal violence that's going on in my neighborhood and throughout the inner city," he said.
Freedom is enrolled at the Youth Connection Leadership Academy, a charter school in Bronzeville that offers people the chance to return to school and obtain their high school diploma. "I'm studying to be a chiropractor, to learn how to heal the body," he said. 
Freedom is one of many people who have sought shelter amid the COVID-19 pandemic, which has been challenging for people experiencing homelessness, according to Judith Coleman, the major gifts officer at Covenant House Illinois. "Think about this: How can you shelter in place when you have no shelter? How can you wash your hands frequently during the day when you don't have a home?" Coleman said.
Charlton said there was still no concrete data on how the COVID-19 pandemic has affected homeless rates, but the prognosis is grim. "What we're hearing from our provider partners in the community is that their services are being sought at an increased level and that youth homelessness is going up."
And the pandemic's effect on homeless rates may spike soon, Charlton said. "I think that we're really at risk of seeing a serious uptick in homelessness if the eviction moratorium goes away." 
Charlton was referring to the statewide moratorium on evictions put in place by Gov. J.B. Pritzker this spring. But the governor's latest extension, issued via executive order on Nov. 13, states eviction protections apply only to those who are "unable to make a full rent or housing payment due to a COVID-19 related hardship including, but not limited to, substantial loss of income, loss of compensable hours of work or wages, or an increase in out-of-pocket expenses directly related to the COVID-19 pandemic." Thus, Charlton said, the eviction moratorium doesn't protect people unable to relate their circumstances directly to the COVID-19 pandemic. 
Charlton, who is part of CCH's Law Project, which offers free legal services to more than 500 people annually, also said this year has presented plenty of unique challenges for her clients. 
"The means (for my clients) to manage their public benefits have been limited, necessarily, because the offices that they usually go to have had to close. It's just really thrown off the rhythm of how people usually manage the things that they need to stay alive," she said. 
On March 19, as the COVID-19 pandemic reached Illinois, the Illinois Department of Human Services announced most of its offices would close temporarily. Today, according to the Illinois Department of Human Services website, many offices remain temporarily closed, though services are available over the phone and internet. 
Besides offering legal protection to youth experiencing homelessness, CCH staff, partners and supporters have successfully advocated for several statewide policies to reduce homelessness. Senate Bill 1641, introduced by Hyde Park State Sen. Robert Peters and passed last year, requires the Illinois Student Assistance Commission to identify and flag college students who are potentially eligible to receive SNAP benefits. House Bill 2983 charges state departments to determine the number of youth leaving systems of care who enter into homelessness and find better ways to serve them.
But these policies are a small part of a broader mission for CCH. "There are many policies that would help reduce youth homelessness—expanding access to public benefits, cash assistance, extending the eviction moratorium. But the bottom line is, what ends homelessness is permanent housing with supports," Charlton said. 
Bring Chicago Home (BCH), a coalition endorsed by 77 community organizations and advocacy groups, including CCH, seeks to obtain just that: Create a dedicated revenue stream to combat homelessness in Chicago by funding permanent supportive housing. Supportive housing comprises housing and supportive services like health care, workforce development and child welfare, according to the Corporation for Supportive Housing.
BCH's current signature campaign proposes a progressive real estate transfer tax (RETT) increase, which would "provide a tax cut on properties sold under $1 million and a tax increase on property sales over $1 million," states its website.
With the estimated $167 million per year in revenue that the restructured RETT would generate, $88 million would be designated for the city's general budget and $79 million would be legally dedicated to programs that alleviate homelessness, including assistance for children, veterans and women recovering from domestic violence, according to BCH. With this funding, there would be 25,094 fewer homeless households and 13,720 fewer homeless students in Chicago in 10 years, BCH states.
Advocates with BCH said they hope to see the RETT proposal come to fruition soon, though they're unclear when and how the proposal will come to pass. (Earlier this year, the city did provide some aid in this area, using over $87 million from the federal CARES Act to provide emergency housing relief and fund homelessness prevention programs.)
One of BCH's community-based organization representatives is Myah Brown, 30, a recovery support specialist for the Renaissance Living Room, a Renaissance Social Services program that provides free mental health crisis services in Austin. The mission of Renaissance Social Services is to "prevent homelessness among those who are at risk and help build stronger communities by fostering residential stability," its website states. 
Brown, who spent her childhood in Englewood, is inspired by her past. "I came from homelessness," she said, "so a lot of the work that I do and the advocacy that I do for ending homelessness, and the time and effort and passion that I have behind this work is specifically behind my own lived experience."
Brown's experience with homelessness began in 2006 after she came out to her parents as a trans woman, she said. "I chose to not stand for (the verbal and physical abuse), and I chose to stand for me and what my happiness is and what I deserve, so, unfortunately, I had to leave. Had I stayed, Myah would not be here to talk about her story because, mentally, I was not in my best space."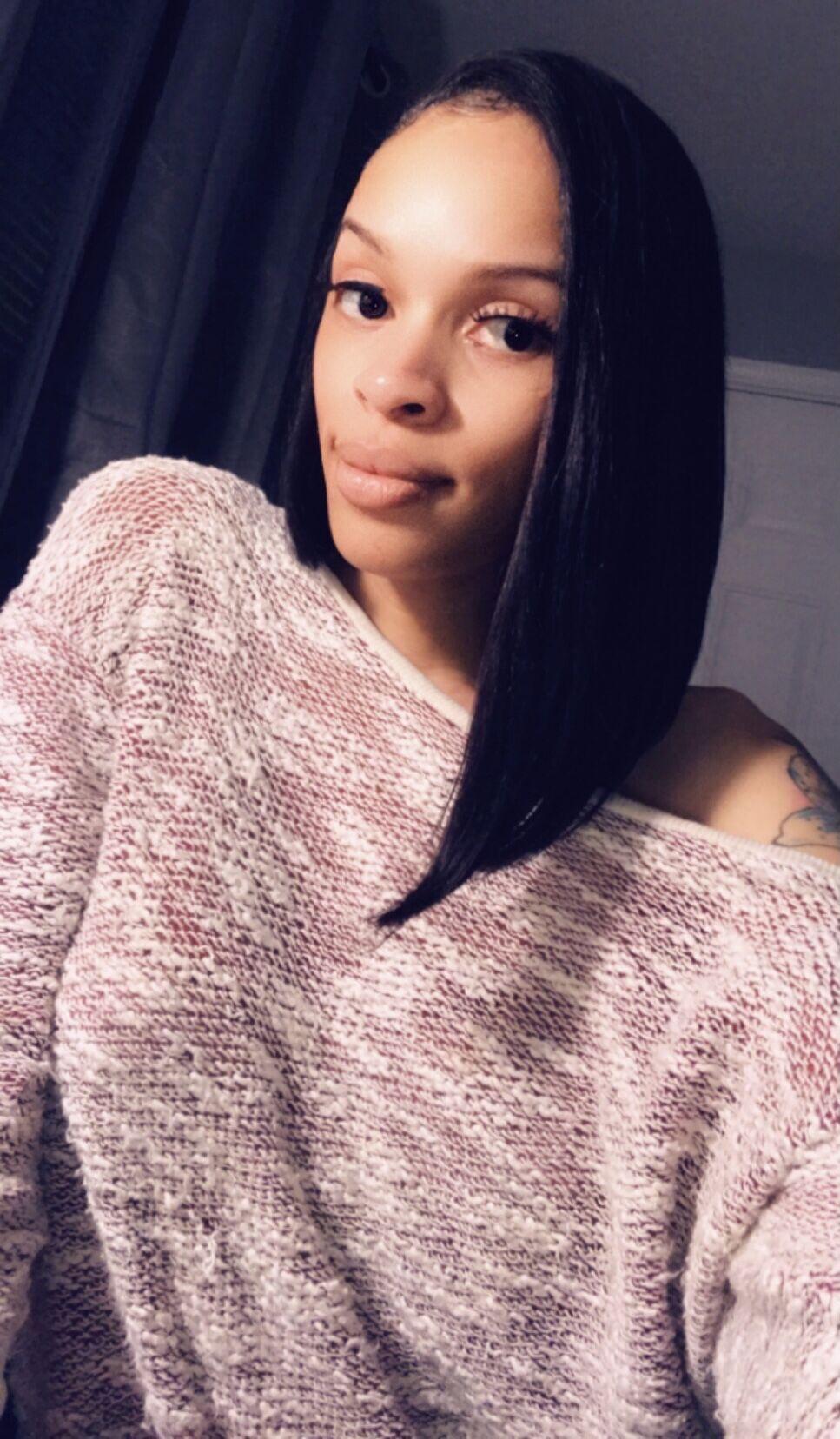 Brown's struggles with homelessness continued until 2015. "Everything a person who's in dark spaces could have faced, I faced," she said. "And, honestly, I would not say I would change it because it made me a stronger individual. It showed me that I could overcome things, but it also highlighted my brilliance that I had. It highlighted the purpose that I had in this world."
Now, as a representative in BCH, Brown hopes to help others in similar circumstances, she said. "If we provide a strong revenue stream so that (people experiencing homelessness) can get housed, we have to think of how many lives we are saving, how many people we are positioning in the space to be healthier," she added.
Brown said she hopes RETT, and other policies that increase support for people experiencing homelessness, can provide housing for people to deal with other challenges they may face. "If a person doesn't have a housing space to go to, they're not focused on medication. They're not focused on going to see a provider—they're focused on where (they're) going to sleep."
Until supportive housing services like those provided by the proposed RETT increase are implemented, people experiencing homelessness must rely on piecemeal solutions, from food banks to free health clinics to shelters like Covenant House Illinois.
Not long after Freedom, Vic Mensa, Covenant House staff and other activists marched down 47th Street, Covenant House's Sleep Out began. As of Nov. 22, individual participants and corporations have raised $306,916 for Covenant House Illinois, far exceeding the $200,000 goal, according to the group's website. 
"The money that is raised goes directly to serve (the youth we house)," said Coleman, the major gifts officer at Covenant House. "We have an increased need. Our expenses have gone up for food, for all of the supplies. We've had to buy more cleaning supplies and, of course, PPE. We've gotten some in-kind donations, but when we don't get those, (we have) increased expenses that we hadn't expected."
To donate to Sleep Out 2020, visit bit.ly/SleepOutChicago.