Piccolo Mondo, the coffeehouse and restaurant at the Windermere House Apartments, 1642 E. 56th St., will close on Sunday, Nov. 27, when owner Norberto Zas retires.
"My family and I are grateful for your support throughout these years," Zas wrote in a message posted to the restaurant's Facebook page. "It was my pleasure to be part of this community and to give my best to provide all of you with great food and wonderful service. I hope I succeeded!" 
Zas had no comment beyond the message.
Vincent and Vito Tarallo opened Piccolo Mondo (Italian for "small world") as a small gourmet grocery at Windermere in 1983, selling a range of pastas, extra-virgin olive oil, coffee beans and sold-by-measurement spices. It also sold take-out; second owner Anna Romanucci expanded its footprint in 1985, turning the business into a full-service restaurant.
Zas began working at Piccolo Mondo as a busboy after emigrating from Argentina; in a 2007 interview, he recalled studying English in the morning, cleaning the kitchen in the afternoon and then returning to studying English after work, sleeping two or three hours a night. He began managing the restaurant three years later, then opened his catering business, which he is also ending, in 2003. 
In 2007, Zas bought Piccolo Mondo, adding tapas to the Italian-oriented menu and saying, "I have had many opportunities to open a restaurant on the North Side, but I believe Hyde Park has different people and potential. It is my market, it is where I have grown."
The business opened its bakery, specializing in Argentinian pastries, in 2013.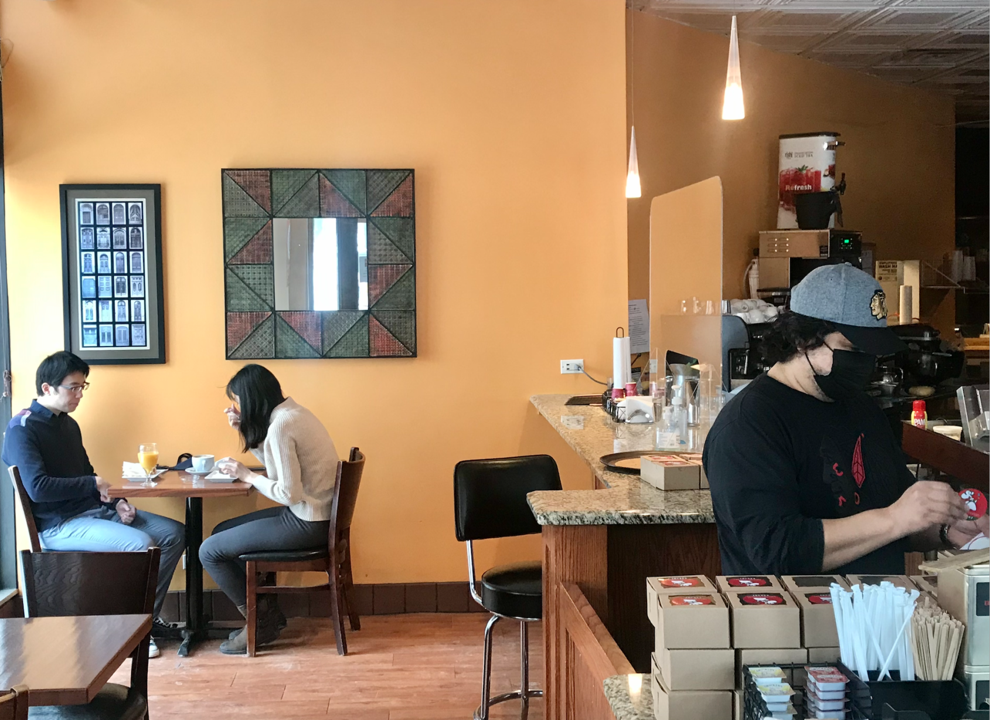 As it did all restaurants, the COVID-19 pandemic hit Piccolo Mondo hard. In an interview last year, Maria Zas, Norberto's husband, said the restaurant was having issues with maintaining its payroll and large footprint in light of the economic circumstances: fewer customers and the evaporation of catering jobs.
Norberto Zas had announced this September that Piccolo Mondo would reopen its dining room that month after two pandemic years. Nevertheless, he announced the restaurant's closing two months later, thanking customers, employees and landlord Mac Apartments. 
"I will miss you," he wrote. "Thank you for the memories."