The University of Chicago's Oriental Institute has officially launched its new name, the Institute for the Study of Ancient Cultures, West Asia & North Africa (ISAC).
After 104 years under the OI moniker, the archeology museum located at 1155 E. 58th St. debuted its new name at a reception on April 4.
"Our former name often led to confusion, contributing to the perception that our work was focused on East Asia rather than on West Asia and North Africa. Additionally, the meaning of the word 'Oriental' has changed over time, and it has a pejorative connotation in modern English," the institute said in a statement.
Founded by American Egyptologist James Henry Breasted in 1919, ISAC is a museum and research institute that studies civilizations of the ancient Near East. In addition to housing thousands of ancient artifacts and running educational programs, the institute partners with international museums to host archaeological digs in North Africa and the Middle East.
"In the summer of 2020, the OI voting members under the direction of Chris Woods voted to change its name," said Hervé Reculeau, an archeologist and chair of the institute's advisory naming committee, at the event. "Our focus has always been what people identify as the Middle East and North Africa."
In 2021, a name-change committee of students, staff and stakeholders was organized. The pending change was announced to the public last month.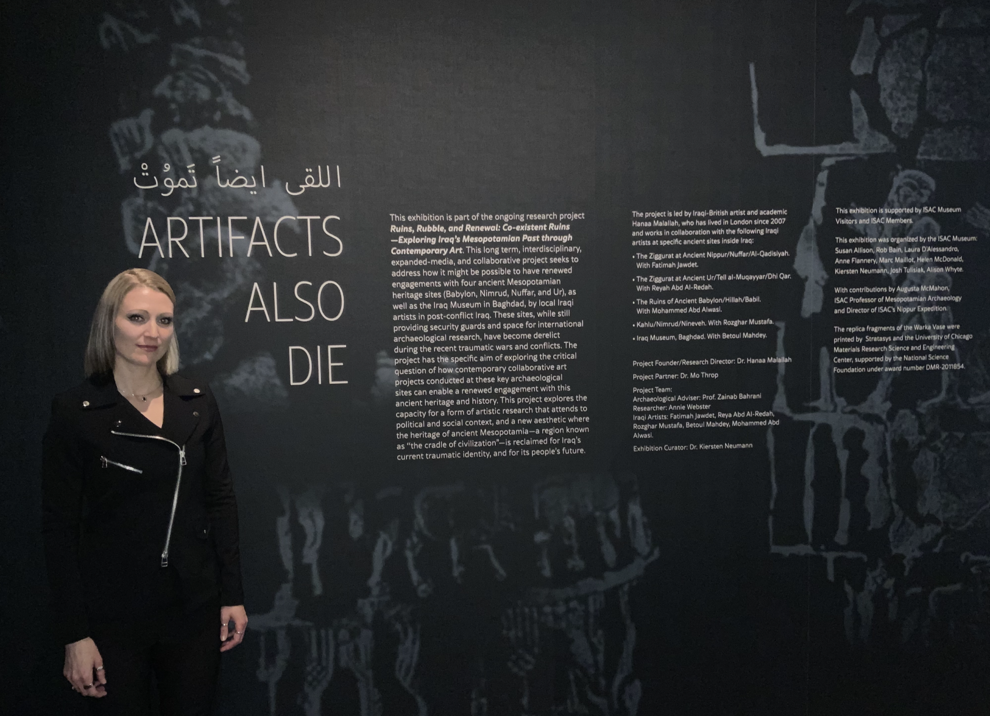 "Artifacts Also Die"
Complementing the renaming, the institute unveiled a new exhibit, "Artifacts Also Die" on Tuesday. The exhibition is part of an ongoing research project, "Runes, Rubble, and Renewal", led by Iraqi-British artist Hanaa Malallah, Ph.D. The project pursues a renewed engagement with four historical Mesopotamian sites: Babylon, Nimrud, Nuffar and Ur. The 2003 U.S. invasion of Iraq and decades of war has caused the deterioration of these sites.
"(Artifacts Also Die) is a very fitting exhibit for our new name of the institute, where we are working on expanding our voice and our message, taking into consideration different perspectives on the history of the regions we study," said Kiersten Neumann, an exhibit curator and research associate.
The exhibition will run through August 27.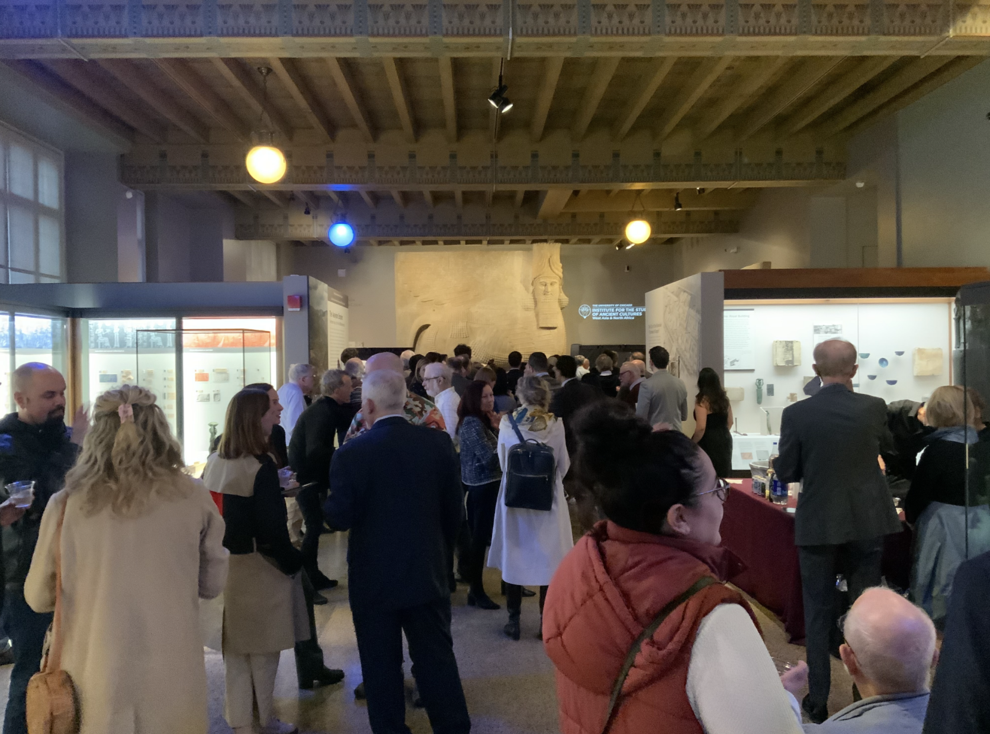 Public reaction
More than 100 people from the general public and U. of C. community attended Tuesday's reception; some attendees expressed their perspectives on the shift.
"It's long overdue. The Oriental Institute is an antiquated term and reflects a 19th century bias about the whole world," said Patric McCoy, an art collector and Kenwood resident. "Israel, Iraq and such is not the orient. The new name reflects what they are actually doing."
"I would like for (ISAC) to recognize that the terms that they use for the primary civilization in North Africa was Kemet (meaning 'the Black land' in Ancient Egyptian) and not Egypt," McCoy continued. "Egypt is the Greek term for this place."
(The sentiments expressed by attendees regarding Egypt, Kemet and Greek terminology are widely debated among Egyptologists, religious scholars and other historians.)