Earlier this winter, in response to community tensions surrounding the city's use of Wadsworth Elementary school as a temporary shelter for hundreds of refugees and asylum seekers, several Woodlawn neighbors and religious leaders launched an initiative to help the new arrivals ease into the South Side community. 
Dubbed Chicago 4 All, the city-backed initiative kicked off in February with a bilingual weekly church service, growing into a program offering care packages, English classes, weekly soccer games and a "neighborhood beautification project" for migrants as they adjust to their new city. And this Saturday, April 15, a coalition of community organizers, local religious leaders and city officials are hosting a community banquet to further connect the new and longtime Woodlawn residents. 
Beginning at 5 p.m. at First Presbyterian Church, 6400 S. Kimbark Ave., the free event will serve West African cuisine, as well as Venezuelan music and dancing. To register for the dinner, visit: https://www.eventbrite.com/e/woodlawn-community-banquet-tickets-603014030197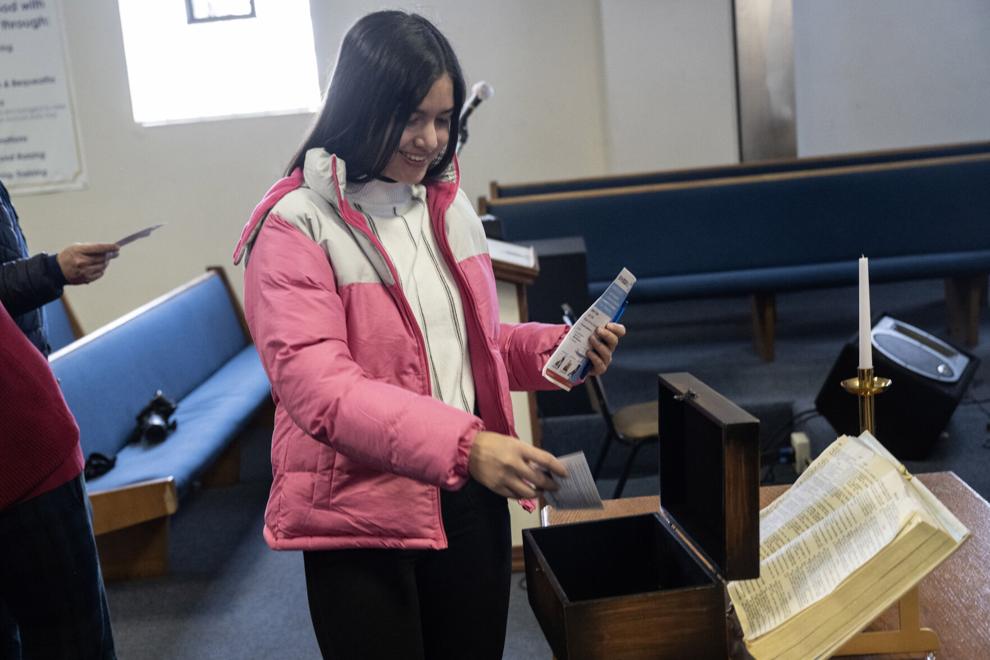 Chicago 4 All, so far
Since late August, more than 5,100 refugee and asylum seekers have been bussed to Chicago, a sanctuary city, from Texas and Colorado. Another 1,500 or so migrants have also arrived independently in the city over the last few months. In response to this influx of people in need of housing, the city has set up more than a dozen temporary housing accommodations in decommissioned libraries, vacant schools, churches and park facilities across the city.
Wadsworth Elementary, a decommissioned school located at 6420 S. University Ave., is one such shelter, but its path to opening has been rocky. 
Plans for repurposing the school were announced in October and quickly met with vocal resistance from some neighbors. After months of delays to the shelter's opening and amid ongoing opposition from Woodlawn community members, the city began moving more than 150 people into Wadsworth in early February, exacerbating tensions.
At several public meetings leading up to the move-in, dozens of area residents repeatedly expressed exasperation to city officials at the project's moving ahead without community input and in a neighborhood many said the city has neglected for decades. Other residents have expressed xenophobic or racially-charged opposition.
After one such heated community meeting in January, Paula Gean, a Woodlawn resident who immigrated to the U.S. from Colombia as a child, wanted to help build relationships between longtime residents and the new neighbors and "pull support and streamline communications and services for the asylum seekers."
In partnership with Rev. Dr. Kenneth Phelps of Concord Missionary and with the city's backing, Gean created the Chicago 4 All initiative, which aims to foster those inter-community relationships through programs, classes and neighborhood clean-ups.
"There's a lot of misinformation going on and a lot of the negativity seems to be directed at the asylum seekers," said Gean. "Even though people keep saying it's not, (the Wadsworth residents) feel like it's directed at them."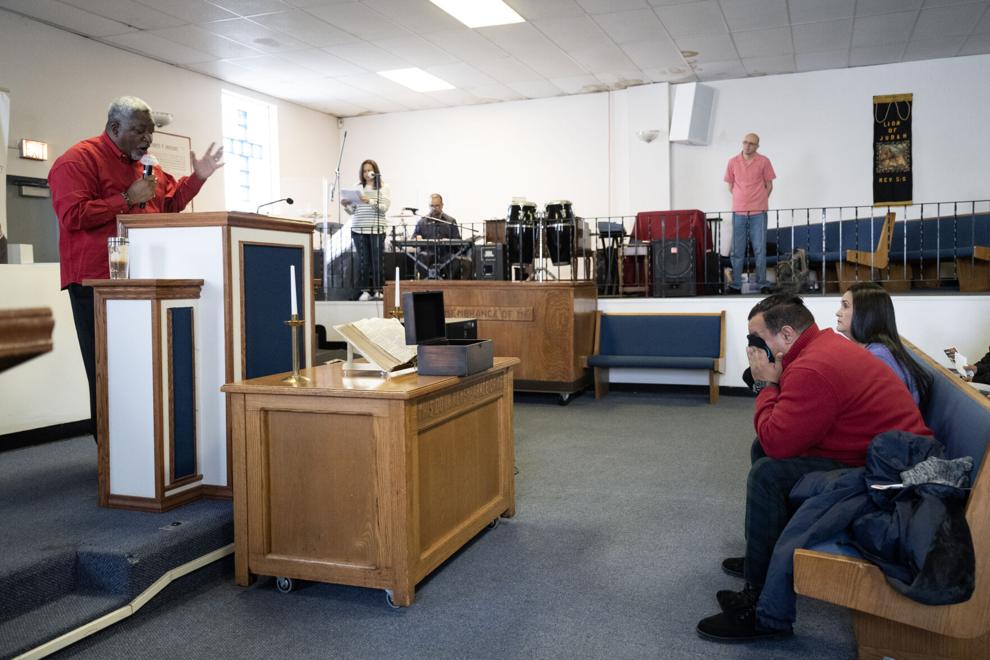 To help bring Wadsworth residents into Woodlawn's faith community, religious leaders have also been running weekly bilingual church services and fellowship hours. 
At the inaugural service on Saturday, Feb. 18, about 20 people gathered at Concord Missionary Baptist Church, 6319 S. Kimbark Ave., to listen to Phelps' sermon on perseverance and the power of community. As Phelps — accompanied by a Spanish translation — spoke of the hardships many migrants faced on their journey north, one attendee listened with his head in his hands, another thanked a church worker as she handed him tissues.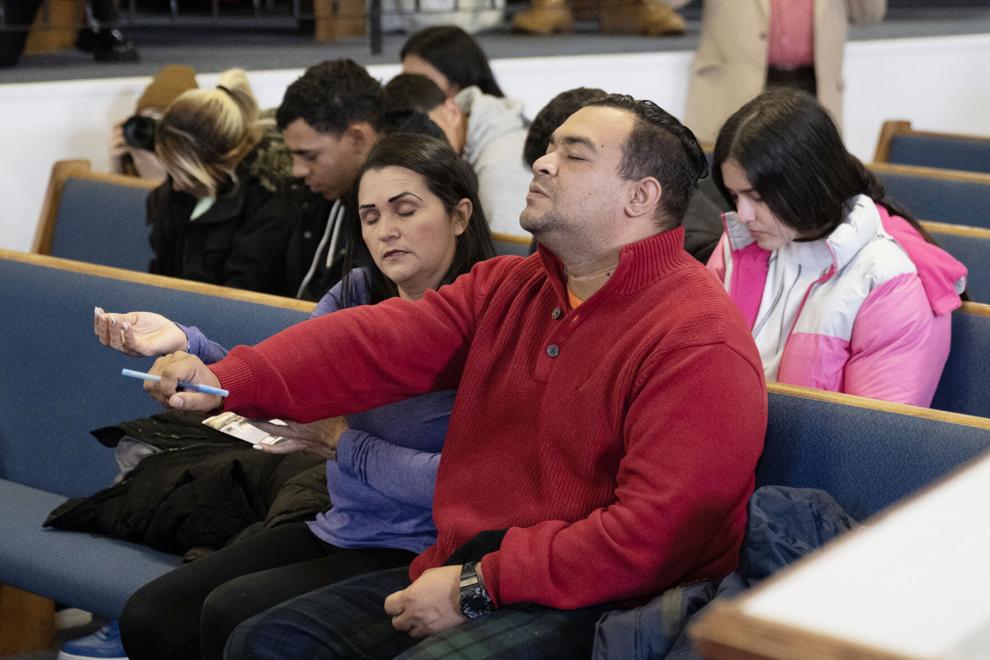 "If I'm being honest, you all are lucky to be alive," Phelps said.
Spanish translation and other assistance during the bilingual services was provided by Pastor David and Yolanda Cruz of Father's Heart Church in the Belmont Cragin neighborhood. Following the service, Concord Missionary offered a fellowship hour where the church employees handed out care packages with a variety of hygiene products.