The Kenwood Broncos boys basketball season came to an end on Monday evening with a 75-62 loss to the Whitney Young Dolphins in the Illinois High School Association (IHSA) supersectional at UIC's Credit 1 Arena.
The Broncos showed their talent and spunk, rallying from a 10-point disadvantage at the end of the first quarter to tie the game with 6 minutes left to play. But the rally didn't hold, as the Dolphins took advantage of personal fouls and missed shots from the Broncos.
According to the preliminary IHSA box score, the Dolphins in the fourth quarter alone made 11 of 13 free throws (84.6%), while the Broncos made only 3 of 6 (50%). Overall, the Dolphins made 26 of 32 free throws (81.3%), with the Broncos making 9 of 19 (47.4%).
Broncos guard Darrin Ames (junior) topped all scorers (Dolphins and Broncos) with 21 points. Broncos forward Davius Lowery (junior) and Calvin Robins (sophomore) followed in the Kenwood lineup, scoring 16 points and 12 points, respectively.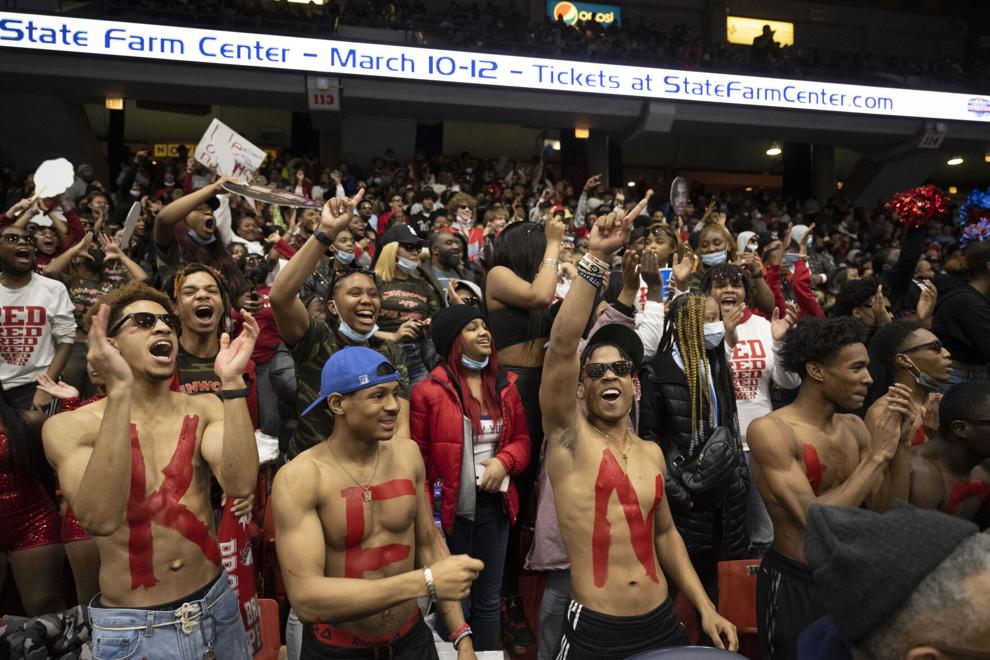 In an interview after the game, Kenwood Principal Karen Calloway praised Broncos coach Mike Irvin. "Mike Irvin is doing something that has never been done at Kenwood before," she said. "He's really kind of building a program from scratch."
"(He) is doing what George Stanton did many years ago at Whitney Young," added Calloway, referring to the coach whose 11-year tenure culminated with Whitney Young's first IHSA championship in 1998.
"Mike Irvin is a brand new coach, first year coaching. The fact that we came out of the gate as strong as we did is something really to be proud of," she concluded.
Coach Irvin said during a follow up interview, "Next year, we will be one of the best teams in the country. Not just in the city, but nationally."