The building at 1442 East 59th Street began as the home of Eleanor Club One, the culmination of 18 years of effort by Ina Law Robertson. Robertson, who grew up in rural Oregon, the daughter of pioneers, pioneered urban living as a single woman in 1895, when she sought a graduate degree in Divinity at the University of Chicago.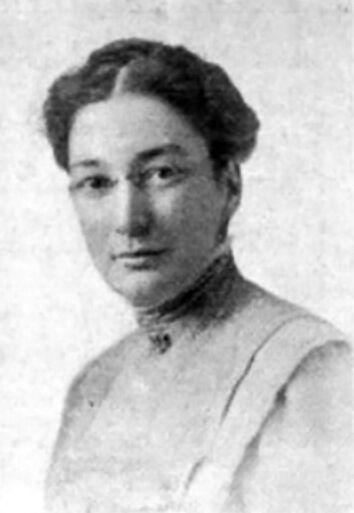 Before she came to Chicago, Robertson went on a fundraising trip for the Presbyterian high school in Oregon where she was the principal. On her trip, she met James Law and his sister Ellen, wealthy Presbyterians in upstate New York. Soon, she added Law to her name, and James Law set up a trust for the three of them in what the Inter Ocean  called a "peculiar compact." When one died, the other two would inherit equal shares in the trust, and when the second died, the last member would inherit the rest. James' only stipulation was that the money do good and that Robertson take care of Ellen Law, who was 28 years her senior. I suspect he was ensuring that the much younger and unrelated Robertson could inherit the money.
Ellen Law and Ina Law Robertson moved to Chicago, where they hired architect Howard Van Doren Shaw to build a house at 6042 S. Kimbark Avenue. Ellen Law, whose nickname was Eleanor, stayed in the background while Robertson looked for ways to do good. At first, she gave to Presbyterian organizations, but then she found her cause while chatting with salesgirls in the Loop. Their financial desperation meant they were easy targets for vice. A government study labeled the problem "women adrift." Robertson thought the problem wasn't drifting women but low wages. What they needed was room and board they could afford and a social safety net. She rented a house at 6231 S. University Avenue that was large enough to accommodate 28 women, and she convinced department store moguls like William A. Weiboldt to donate the furnishings. 
When the Eleanor Hotel opened in 1898, the American Purity League wanted to run it, but Robertson turned them down. This wasn't charity. The women needed to feel they were paying their own way. It also wasn't moral uplift. As Robertson's 1916 obituary in the Tribune said, "Miss Robertson was not a reformer…. She neither attempted to make over human nature nor to make over society. She was concerned…with meeting a condition." 
When the reporter for the Inter Ocean toured the Eleanor Hotel, he spotted a clerk he knew from a Loop candy store. She told him that, before the hotel, the only room she could afford on her salary of $3.50 a week was "cold, bare and dirty." Her meals were whatever 10 cents could buy at a restaurant. She couldn't afford trolley fare, so she lived in a rough neighborhood within walking distance of her job. There was no money left after room and food. The Eleanor Hotel charged $2.50 a week (equivalent in purchasing power to about $88 in 2022), leaving her money to spare. "Now…I get a nice warm room, bath, and two meals a day," she told the reporter. She could do what she pleased—read cheap novels and chew gum. She could even get free music lessons if she wanted them. And the place was nice. The dining room was a vision of snowy napery and polished silver with fresh flowers on the tables. 
Robertson soon decided that her resources would go further if she focused on supporting young single women as they arrived in the city. These urban pioneers could stay for two years while they got their bearings. She renamed the hotel "Eleanor Club One" to signal that it wasn't a charity "home" or a seedy boarding "house" or a commercial "hotel." It was a "club" because it was a gathering place for like-minded women who set their own house rules. "Eleanor" was, of course, in honor of Ellen Law, though the residents believed it referred to the clubs as "shining lights." To be clear, in the early years of the 20th century,  there were many organizations providing settlement housing for women adrift. The difference was Robertson's faith in the women themselves.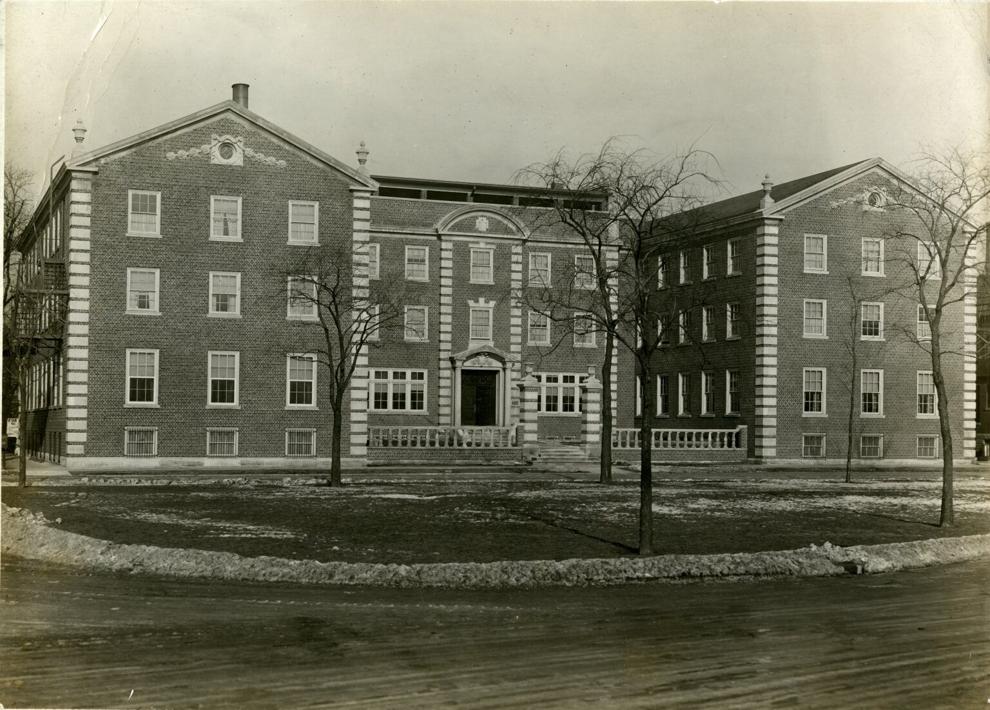 In 1899, James Law died, leaving Eleanor Law and Ina Law Robertson an estate of $150,000. In 1901, Robertson moved the renamed Eleanor Club One to larger quarters at 5656 S. Wabash Ave. In 1905, Eleanor Club Two opened at 5490 S. Kenwood and the Eleanor Association incorporated. 
Since many of the residents were working in the Loop, they needed facilities downtown, so Robertson created the Central Eleanor Club on the 18th floor of the Stevens Building at 16 N. Wabash Ave. Any young working woman could join. There was a tearoom, employment agency and gymnasium. There were classes, concerts and Sunday afternoon lectures on topics chosen by the members. Since banking was a problem for women, there was an Eleanor Association bank. If a member fell sick, the association provided support. When Robertson realized that the women couldn't afford vacations, the Eleanor Association bought a 13-acre camp on Lake Geneva in Wisconsin, where 100 women at a time could let loose.
Historian Jean Catherine Lawrence, in her Perspectives in Vernacular Architecture article, discovered that, by 1913, the Eleanor Association had spent $80,000 and helped 35,000 women—and its busiest era was yet to come. The six residences accommodated 600 women at a time, primarily clerks, stenographers, bookkeepers, teachers, artists and graduate students. 
By 1916, Robertson knew exactly what she wanted in a club building, so she built a new home for Eleanor Club One at 1442 East 59th Street. It was near the U. of C. and Jackson Park, with its then splendid gardens and athletic facilities, and next to fast trains to the Loop. Her architects were Schmidt, Garden and Martin, who specialized in modern steel-frame and reinforced concrete construction. With the brick exterior and limestone trim, it was thoroughly fireproof. The entrance is grand to encourage everyone to enter the main lobby and pass by the reception desk. It's set back behind a balustrade to signal that it's private. 
To the east is a large lawn for recreation. Above, there was a rooftop garden to catch the cooling lake breeze. In the east wing, the dining room was large so residents could eat together. In the west wing, a sizable parlor with a lending library, comfortable chairs and a piano led to a choral room. As with the other clubs, men were restricted to these public rooms. Upstairs, the bedrooms accommodated 115 residents. The residents shared baths and workrooms on each floor. The laundry facilities were in the basement.
As historian Lisa M. Fine noted in the Journal of Social History, the women who lived in Eleanor Club One in the 1920s, the association's heyday, were a bit bohemian— they bobbed their hair, wore short skirts and worked for personal satisfaction.  They were ordinary working women who held mock weddings to the tune of Chopin's "Funeral March." In 1928, two of the residents tried an airplane trip when the axle broke and they crashed. As the Herald reported, "undismayed, they took off again." In 1937, a resident who worked as a stenographer for Swift and Company by day, entered contests to pursue a career as a mezzo soprano.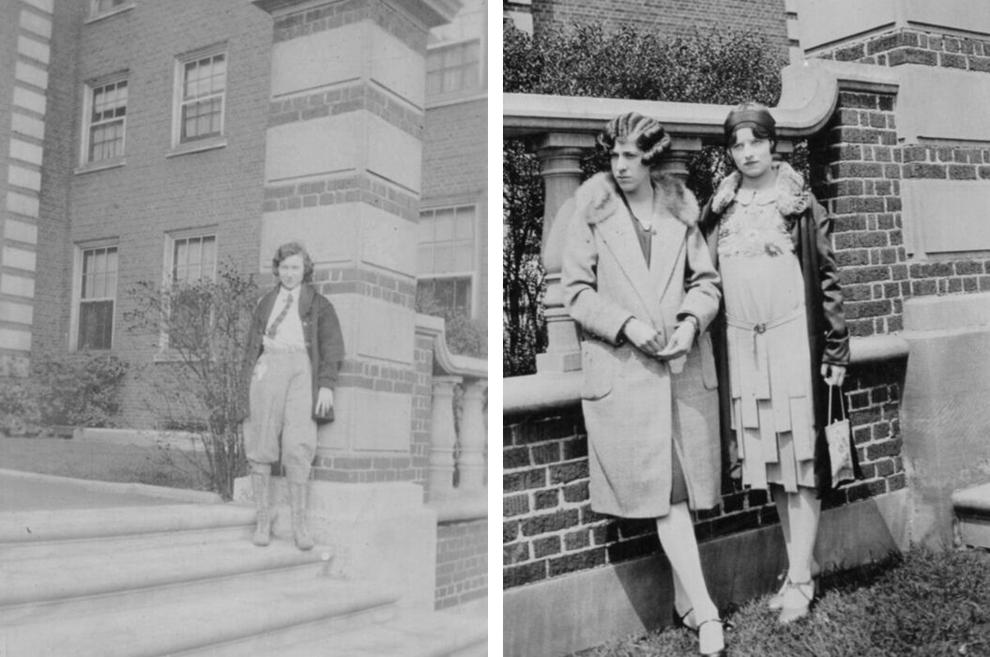 Sadly, Ina Law Robertson died in 1916, 10 days after she had a surgery. Hundreds of the women she helped came to her funeral in the Woodlawn Presbyterian Church. Fortunately, the organization survived without her. With the changing needs of women, the other settlement houses folded. The Eleanor Association central club, camp and smaller residences also closed one by one. However, women still found the idea of launching a life in the big city with an affordable room, two cooked meals a day, maid service and the companionship of kindred spirits very attractive. In 1956, the association built a new club at 1550 North Dearborn Street, using Eleanor Club One as a model. 
In 1967, there were still 85 residents at Eleanor Club One, when the U. of C., which was buying up large residential buildings across Hyde Park, bought out the club. The building became an undergraduate dorm named for Sophonisba Breckinridge, a founder of the School for Social Service Administration (renamed the Crown Family School of Social Work, Policy and Practice) and, as it turns out, an early member of the Eleanor Association board. The undergraduates were moved out in 2015, and the building's future is unclear. It remains a rare and graceful reminder of a dynamic era of women's history.
Robertson's vision lived on at the North Side Eleanor Club. Even in 2000, 102 years after its founding and with no advertising, the club had over 80 residents. This new wave of residents were launching careers in ballet and medicine and came from Trinidad and Sweden. In 2001, however, the association decided to end an era and sell the now valuable Lincoln Park real estate. 
As for Eleanor Law, she died in 1926, 10 years after Robertson, and was buried next to her brother in upstate New York. She left behind funds for automated chimes in the new First Presbyterian church building at 64th Street and Kimbark Avenue—dedicated to Ina Law Robertson and the faith they shared.
If you see something around Hyde Park that makes you ask, "What's that about?", let me know at hydeparkquestions@gmail.com. I might be able to find the story.