Painter and designer Nikko Washington is well-known for his unorthodox art — a 2019 exhibition at the Logan Center explored a changing Hyde Park, where he grew up, and he's designed album covers for the rappers Noname and Vic Mensa as artistic director of the SaveMoney collective.". 
His newest work is a collaboration with the Chicago Cubs to create a limited-edition apparel collection for Black History Month. The collection features the "Legends" hoodie, which depicts Cubs legends Ernie Banks and Buck O'Neil on its back in silhouette, and the "Mr. Cub" crew neck t-shirt, both designed by Washington.
"Baseball is a reflection of America, and in that reflection, you have division and oppression," Washington explains in a short promotional video about the collection. Both O'Neil and Banks are symbols of hope for the Black community, as they eradicated barriers that stood before them — Banks was the first African-American player for the Chicago Cubs, making his debut in 1953, and O'Neil became the first Black coach in the MLB when he joined the Cubs' staffing team in 1962.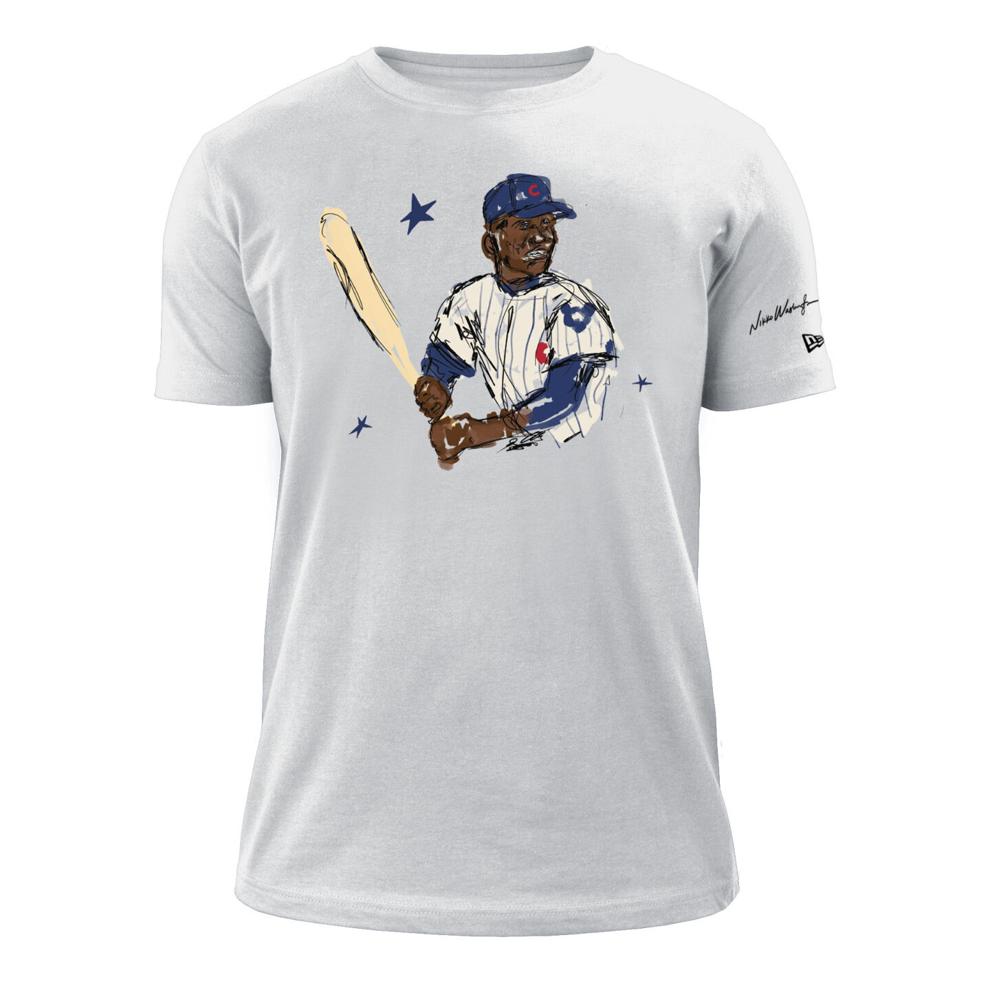 This project is the first in a series of collaborations that the Cubs will be doing with Chicago artists to give back to the community. For this one, Washington chose to donate the proceeds to the nonprofit organization The Bloc. The Bloc's mission is to spread the love of boxing as a way to provide resources and opportunities to Chicago's youth.
When asked why he chose to donate to The Bloc, Washington said he wanted to focus on an organization that was sports-related, since the design was about baseball. He also brought up how important community was for him growing up.
"I believe programs that give kids in impoverished areas resources and things to do after school is really important. (There were) art programs that helped me grow as an artist and nurture my talent." He said that he's open to collaborating more with sports teams if it has the larger goal of involving the community. 
Washington's work is currently being featured in the "Something About Us" exhibition at the Anthony Gallery located in the West Loop.
The Cubs x Nikko Washington Black History Month collection is available while supplies last.