Hyde Park Art Center
5020 S. Cornell Ave.
The group exhibition "The Language Between Worlds" is open through Oct. 29. It features work by five artists, including two former HPAC residents, who examines racial inequality in American society through their own language of symbols, visual cues and narrative structures. The show features paintings, drawings, textiles and prints. Allison Peters Quinn, HPAC's director of exhibition and residency programs, curated.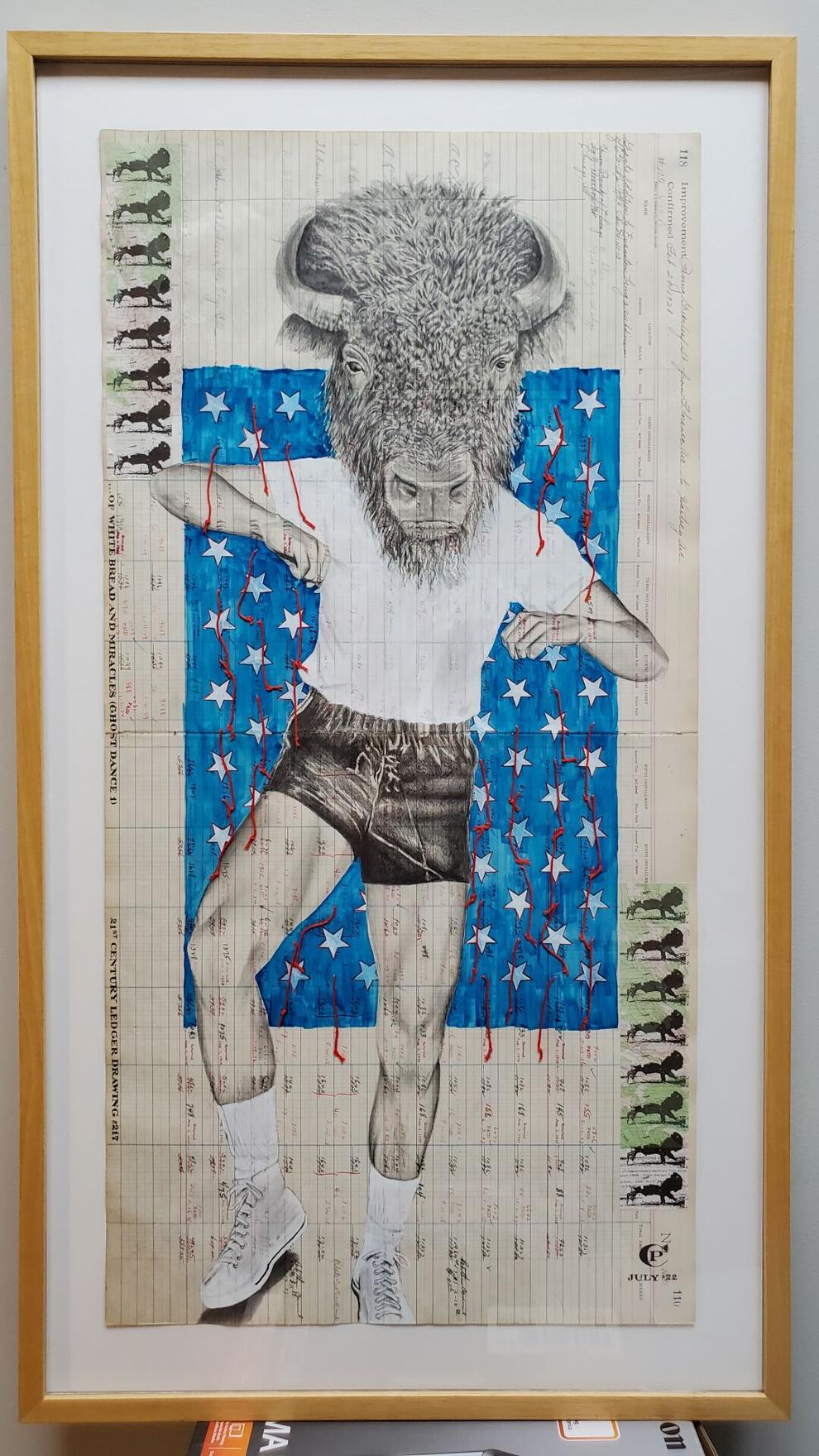 "I began working on this show during the years of the Trump administration when examples of white privilege were obvious, unescapable and detrimentally emboldened," she said in a statement. "It's important that this show features voices of Black and Brown artists who approach the subject of racial injustice from perspectives of enlightenment, correction, speculation and hope. Through the work, the artists challenge aspects in American education and social traditions that perpetuate discrimination, while offering space to chart a new path towards racial equity."
Chris Pappan was an HPAC resident from 2019 to 2020. He's of Kanza, Osage and Lakota descent influenced by underground art and comics magazines; during his residency, he did ledger paintings adapting images from a Boy Scouts manual from the 1960s into instructions for dancing for at a pow wow. Bethany Collins was a resident in 2016 and 2017, creating a pressed paper series based upon her research into the 1963 bombing of the 16th Street Baptist Church in Birmingham, Alabama.
Another exhibition, "Toolbox @ Twenty," opens on Sept. 24 and runs through Nov. 13, celebrating the 20th anniversary of the experimental dance company The Seldoms in Chicago with multidisciplinary art paired with choreography.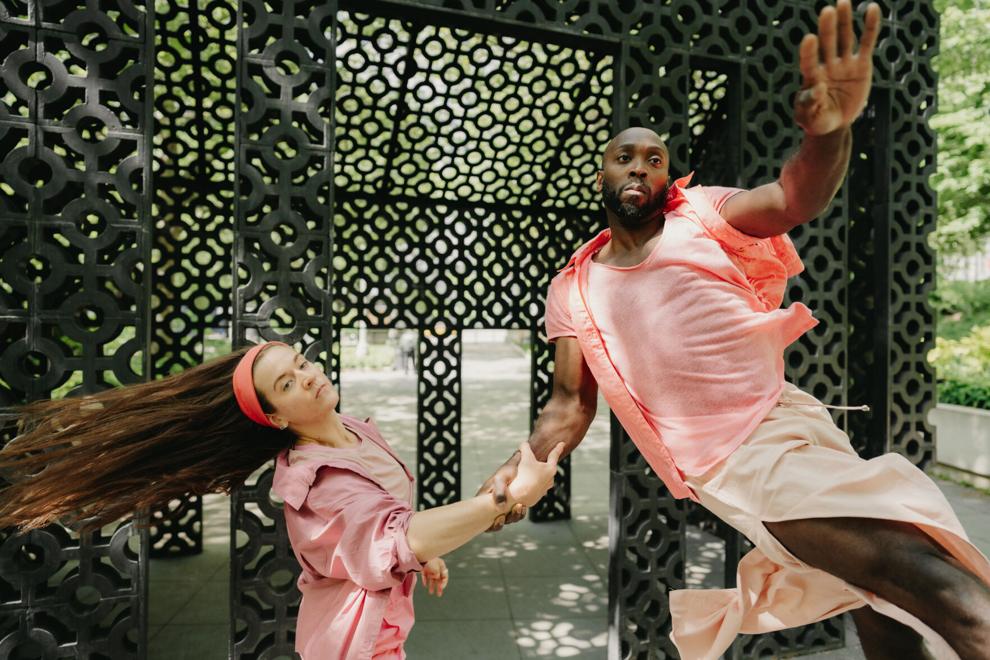 Specifically, four dancers chose a word that epitomized the artist's practice — splice, mask, knot and bowerbirding (building a nest from decorative objects) — and then choreographed an individual dance piece in response. The dances will be performed both live on Performances are planned on Oct. 6, 15, 20 and Nov. 3 and on recorded videos next to their paired art installations: large paintings, a sound installation and a work of fiber art. Carrie Hanson, The Seldoms' artistic director, curated.
The Smart Museum of Art
5550 S. Greenwood Ave.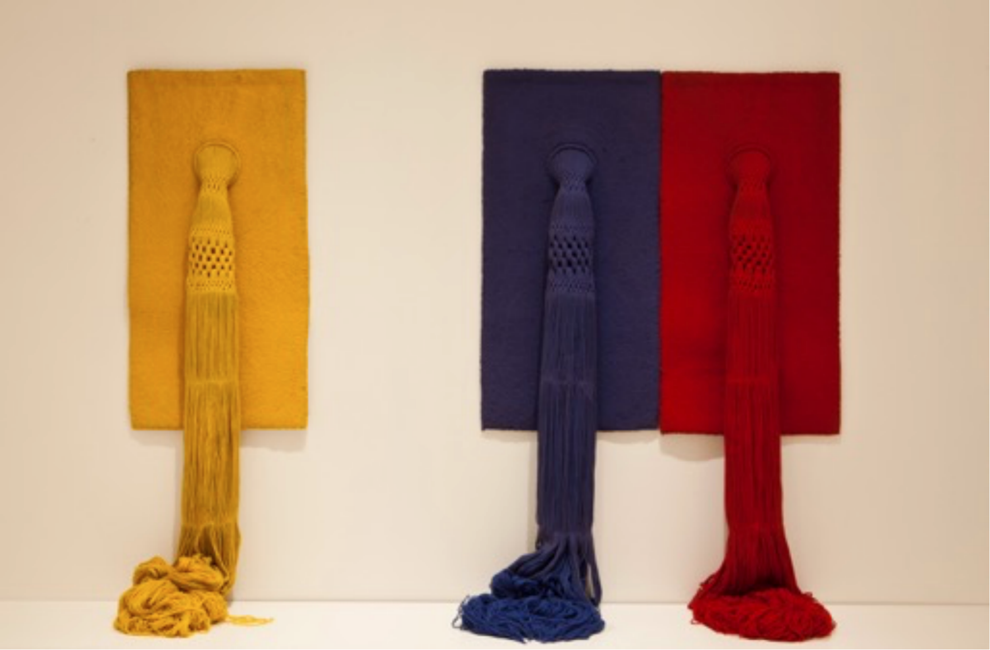 After being closed through the summer for rehabilitation, the Smart Museum will reopen with "Monochrome Multitudes," which runs from Sept. 22 to Jan. 8. (An opening reception is planned on Sept. 22 from 5:30 p.m. to 7:30 p.m.)
"Monochrome Multitudes" is an exhibition of monochromatic art of the 20th and 21st centuries, with 100 works by 90 artists. Monochromatic masters Ellsworth Kelly, Yves Klein and Robert Ryman are included alongside others like Theaster Gates, Yayoi Kusama, Sheila Hicks, Jennie C. Jones and Amanda Williams. The Smart Museum commissioned Berlin- and Seoul-based sculptor and installation artist Haegue Yang to create a large-scale piece for the lobby for the show.
Smart Museum curator Orianna Cacchione said in a statement that the project began with looking at the museum's permanent collection of abstract art. The exhibition "strives to complicate the conventional and limiting framework of 'the monochrome' as just a strand of painting in North American art at midcentury," she said. "Taken together, the works in 'Monochrome Multitudes' celebrate color, craft, and materiality and showcase the many ways in which artists across the globe have focused on single colors to test cultural, political, racial, gender, and other meanings.
University of Chicago Art and Art History Professor Christine Mehring, another curator, noted in the release that monochrome art is a quintessential art form but one that makes people ask why the works are considered art. But she said entire rooms will contain works of the same color — blue, white, yellow, gray, black and red — and convey different artistic approaches.
The DuSable Black History Museum and Education Center
740 E. 56th Pl.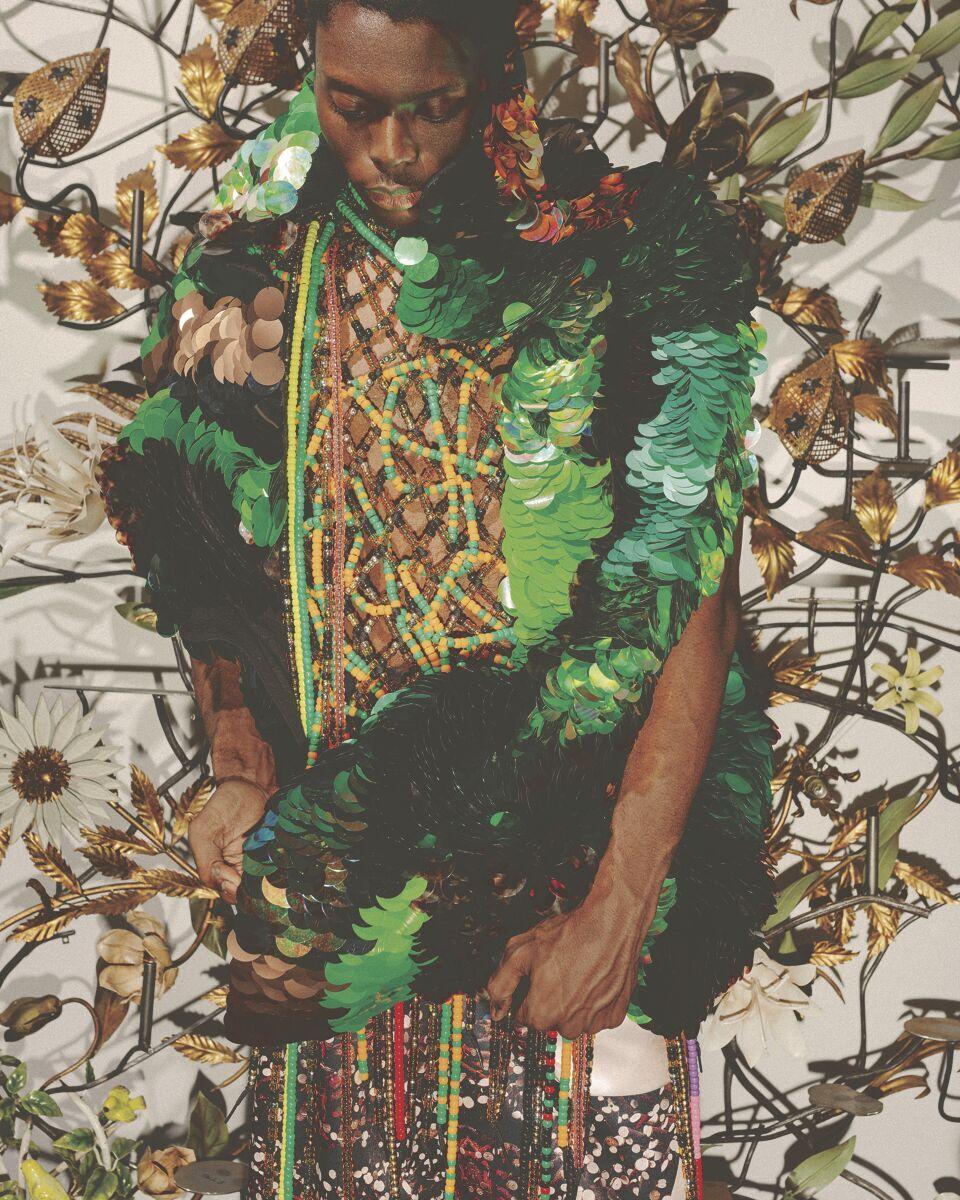 "The Color Is: A Fashion Exhibition," by multidisciplinary artist Nick Cave and his brother, fashion designer Jack Cave, is on in the DuSable Roundhouse through Nov. 27. The exhibition consists of more than 40 pieces of wearable art — headpieces, footwear and other garments made of beads, pearls, wire, feathers, sequins, synthetic hair and unique textiles and prints — on genderless human forms suspended on elevated platforms.
The exhibition also contains an educational component on the show's avant-garde and haute couture themes and history through digital animation, film montages, explanatory text and still images. "The Color Is" is running in conjunction with Nick Cave's retrospective, "Forothermore," on at the Museum of Contemporary Art Chicago, 220 E. Chicago Ave., until Oct. 2. 
"I am thrilled to be sharing my career's work in my chosen hometown. I don't take the gravity of this moment for granted," said Nick Cave in a statement. "From the MCA to the DuSable Museum and beyond this community and city-wide project is the realization of a dream that could only happen in Chicago—this way, with this brilliant team and throughout this great city."
The Renaissance Society
5811 S. Ellis Ave.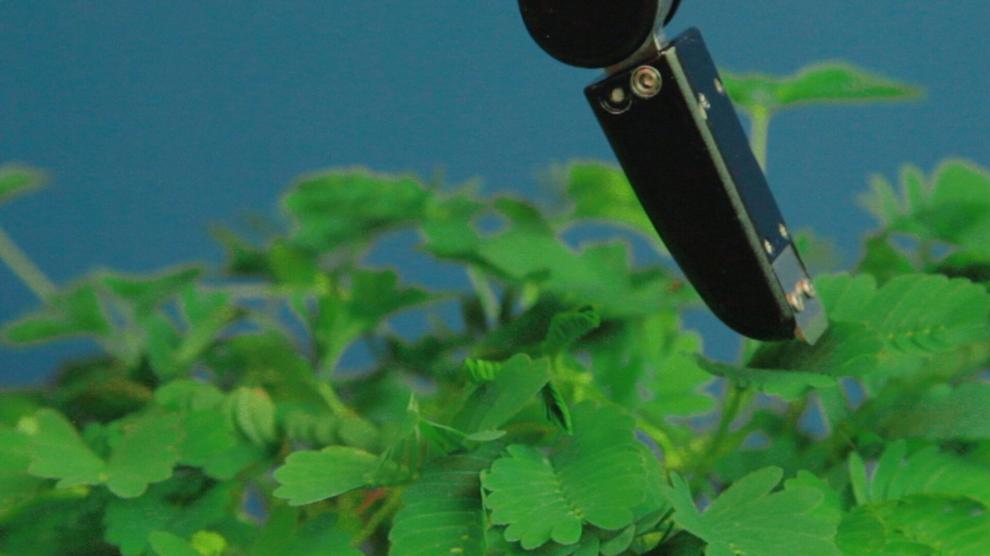 "Fear of Property" opens Sept. 10 and runs through Nov. 6, a group exhibition with work from 16 artists, some of whom are working together.
"It's a show that's kind of looking at the idea of property but also the lived experience of it from a lot of different perspectives," said museum and exhibition curator Karsten Lund. "It's really a show that grows out of the work the artists are doing and conversations with them."
There will be six entirely new projects alongside other works that investigate everything from intellectual property to historical and contemporary land ownership to futurism, in terms of things like artificial intelligence. Lund acknowledged that "Fear of Property" "points in a lot of different directions," with a few surprises included.
In addition to works in the gallery space, there will be videos exhibited on a newly built online platform called "Renaissance TV," which can be accessed on mobile phones.
Neubauer Collegium for Culture and Society 
5701 S. Woodlawn Ave.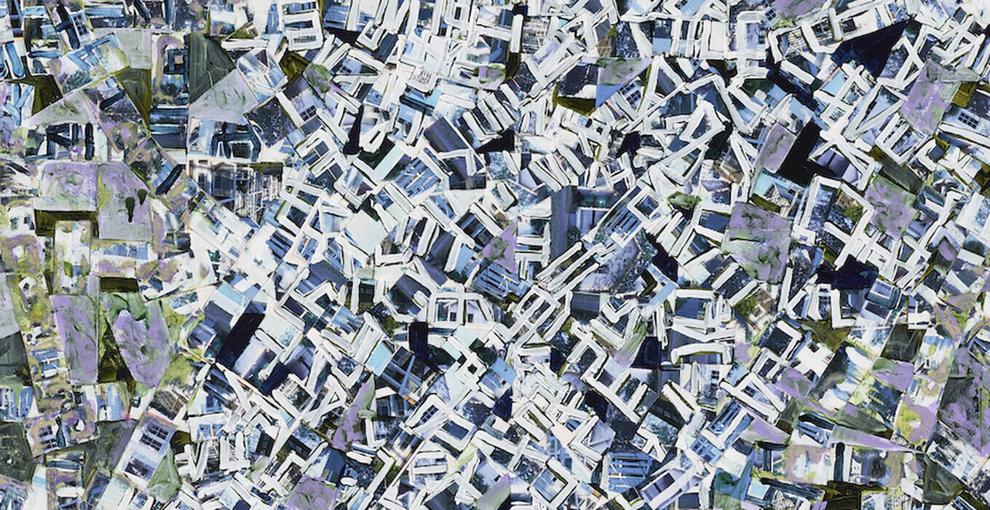 "Slavs and Tatars: MERCZbau" opened in May and runs through Oct. 7. Slavs and Tatars is an artists collective based in Berlin that makes conceptual art centered between the former Berlin Wall and the Great Wall of China. "MERCZbau" reflects Lviv, Ukraine, and Wrocław, Poland, and the defunct Department of Oriental Studies at the University of Lviv.
Borders have jumped around Lviv for centuries: it was part of the Habsburg empire until the end of World War I, then Polish through the interwar period, before becoming Ukrainian during the Soviet period, sparking a Ukrainian-Polish population exchange. The University of Lviv's prewar Polish traditions were subsequently copied at the University of Wrocław, but the celebrated Oriental Studies Department didn't survive the transfer.
The Neubauer Collegium exhibition's conceit is a clothing shop in which customers can buy clothing items that commemorate the history of the department, university and history. All sales benefit the Scholars at Risk organization's emergency fund for Ukraine.
"It's basically a pro-Ukrainian charity event. This is completely conceived in response, of course, to the Russian invasion of Ukraine," said curator Dieter Roelstraete, Neubauer's director. "It's also in tune with our exhibition program, a very discursively rich, richly researched and quite literate artistic project."
The collegium's regular hours are due to resume shortly, given the start of the U. of C.'s academic year, but "MERCZbau," which is an allusion to German Dadaist Kurt Schwitters' sculpture "Merzbau," is currently viewable by appointment.
Another exhibition, "Notes on the Great Migration," featuring paintings by Houston-based artist Rick Lowe, opens on Oct. 25 and runs through Feb. 10. Roelstraete called Lowe "a household name in the American art world as one of the progenitors of social practice," the 21st century turn towards socially engaged public art.
Lowe participated in the Smart Museum-organized "Toward Common Cause" exhibition of 29 MacArthur Fellowship winners last year in venues across the South Side; he has also been a Neubauer Collegium visiting fellow. During those fellowships, he focused on the creation of Black wealth through a project called "Black Wall Street Journey." 
The Neubauer exhibition focuses on the titular Great Migration and associated wealth, and disparities of wealth, it produced. Lowe returned to painting during the COVID-19 pandemic; his Neubauer exhibition features 16 graphic, textured paintings. 
"They kind of mirror his long-standing interest in urban geography," Roelstraete said. They contain arranged dominoes arranged in a way to invoke maps. "He's very interested in how cities are organized according to certain economic, racial and ethnic classifications, and you can look at the paintings as thematic echoes of his long training in working in the public field, in urban environments."