Enrollment fraud is relatively common at sought-after schools across Chicago, including in Hyde Park.
In 2016, the Chicago Board of Education's Office of the Inspector General issued a report highlighting it as an issue at the city's selective enrollment schools.
Kenwood Academy Principal Karen Calloway said this September that she and other administrators encounter "many" students falsifying their residency documents at the beginning of each academic year. 
It can be difficult to hear the other side of the story — parents and students are understandably reluctant to talk about their attempts to circumvent the rules of the system. The Herald recently received a more historical perspective when it spoke with Patricia Murray, who has made a career as a community journalist on the South Side and in Durham, North Carolina — helming a pair of hyper-local publications over nearly three decades. 
As a teenager living in Chatham, Murray enrolled at Kenwood with a false address in 1969, graduating four years later without being found out. Her parents' decision to send her to Kenwood came amidst the internal migrations of mid-century Chicago, when white flight to the suburbs left many neighborhoods suddenly under-serviced. 
Murray's family came to Chatham from Woodlawn in the late 1950s, part of a wave of Black residents moving further south in the city. Any expectation that the neighborhood might become integrated quickly evaporated; by the next decade, only a few white families remained in the pocket around Murray's home at 83rd Street and South Prairie. 
"Of course, we get immediate white flight. And what happened in terms of the school system was I remember having to borrow books, share books, a lot of them had the covers torn off. I think what happened was that whites, when leaving Chatham, just kind of tried to leave it in disarray, so to speak," Murray said. "I don't think it occurred to them to think, 'Oh, these must be college-educated Black people with good jobs.'"
White teachers who suddenly faced classrooms full of Black students reacted with "confusion and contempt" — Murray remembered one in particular "being filled with rage, which was really fascinating — I'd never seen rage before." While an eighth grader at Dixon Elementary School, 8306 S. Saint Lawrence Ave., Murray took a Latin class at the local high school where the teacher was often drunk. 
Her parents began looking around for other options. In 1965, CPS had started the planning process for what was then called Kenwood High School; students began classes at 49th Street and Blackstone Avenue the following year, while the new building at 51st Street and Lake Park Avenue was being constructed. 
"Kenwood was popular in that it was new, and, of course, it had that Hyde Park cachet. It seemed like it would be a nice, safe place to send us because my parents were dead-set on us going to college, and so they naturally wanted us to go to a good high school," Murray said. 
To have Murray enrolled, her parents borrowed the address of a family friend who lived at 50th and Woodlawn. When the new Kenwood building opened in September 1969, she was among the incoming freshmen. 
Quiet by temperament, Murray felt like an outsider at the school, particularly among the slightly wealthier students. Class distinctions made themselves felt in funny ways: Following the fashion of the time, Hyde Park students wore sandals and bell-bottoms, while the lower-income kids, mostly from north of the neighborhood, were "real flashy dressers." 
"At that time, it had a reputation for being very drug-friendly … I noticed that the kids seemed to have a little bit too much money and they would prop the doors open and get alcohol," she said. "That's an impression of a quiet 13-year-old who was out of her neighborhood and seeing the world, I guess, outside of the comfort of her home for the first time." 
Murray's parents, a teacher and a social worker, gave her $1 a day with a precise budgetary breakdown — 30 cents each way for the bus, with the remaining 40 to be spent on lunch. On Monday, she would sometimes walk to morning piano class in Woodlawn and spend her savings on comic books and candy. 
Academically, Kenwood was challenging. "I had to retake science, because even though I was one of the top kids at Dixon I realized I was out of my league at Kenwood," she said. "After that I did well, but I realized I had to work a lot harder at Kenwood than I did in my other neighborhood." 
During her time at Kenwood, Murray also served as a resident cartoonist at the Kaleidoscope, the student paper, though she didn't think about entering journalism after finishing school: "Back then, newspapers, especially the Tribune, were kind of like an enemy to the Black community. It was very negative toward Black people in general." 
Murray graduated from Kenwood in 1973 — during her last years there, she used her real home address and said that nobody noticed or cared. She matriculated at her parents' alma mater, Talladega College, a historically Black college in Talladega, Alabama.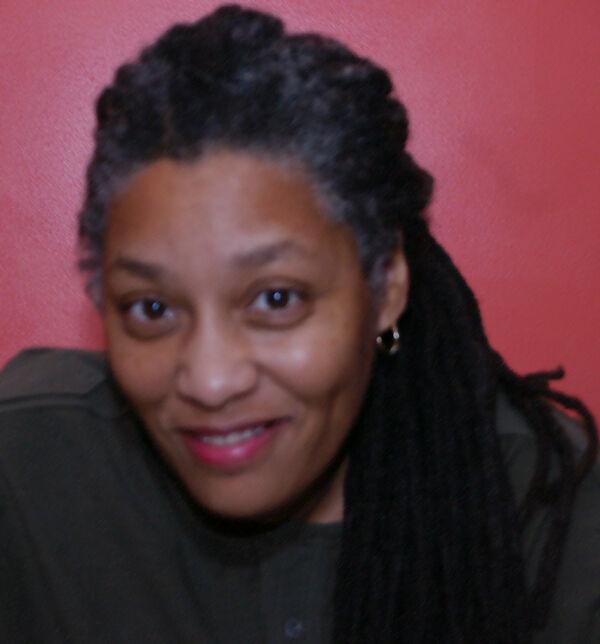 In 1989, Murray acquired a small, personal Macintosh computer while she had a gig producing newsletters for a nonprofit. A few years later, she bought a house and moved to Woodlawn. From there, she launched the Woodlawn Scoop — "a tiny, four-page Xerox newspaper." A radio show on WHPK followed, and the paper gradually expanded: first to Englewood, then 13 neighborhoods in total. 
Renamed the South Side Scoop, it ran until the early 2000s, when Murray moved to Durham, North Carolina, to take care of her aunt, who had Alzheimer's disease. "After a few months — you know how it is — the media bug bites and it bites hard. I realized Durham needs a small newspaper, a positive newspaper. All the elements that were in the South Side Scoop, I just kind of redid it and refashioned it into a Durham paper." 
With some interruptions, Murray has written and released the Durham Skywriter in the two decades since. (It's now a digital-only publication.) November's online cover story is about Durham County's new library renovations. "I know that's not really exciting, but that's the kind of stories I do — I just like to inform people." 
Her other hustle is as DJ Piddipat (a nickname her father gave her), and she'll occasionally play at events that she reports on. "While I'm DJ'ing, I'll make the rounds and collect information for the Durham Skywriter. It's one hand washes the other," she said. 
Her years posing as a Kenwood resident made a significant difference in her life, Murray thinks, exposing her to new people and experiences.
"It was interesting — meeting Japanese kids, and meeting Jewish kids …. When I was in Hyde Park, I grew up with kids who were half-Black, half-Italian, half-French. It's interesting meeting all these different kinds of folks."