The highly contagious delta variant continues to spread across the United States and in Chicago, and children younger than 12 are still too young to get vaccinated. 
Pediatric COVID-19 hospitalization rates are lower than adults, but the Centers for Disease Control and Prevention reported on Aug. 13 that they are higher in recent weeks, 0.41 per 100,000 children aged 0 to 17, than they were in the previous mid-January high, 0.31 per 100,000, The Associated Press reports.
Dr. Daniel Johnson, chief of the hospital's section of Pediatric Infectious Diseases at UChicago Medicine's Comer Children's Hospital, said the pandemic has been less severe on children than adults: "an extremely small number" of individuals under the age of 18 have died from COVID-19.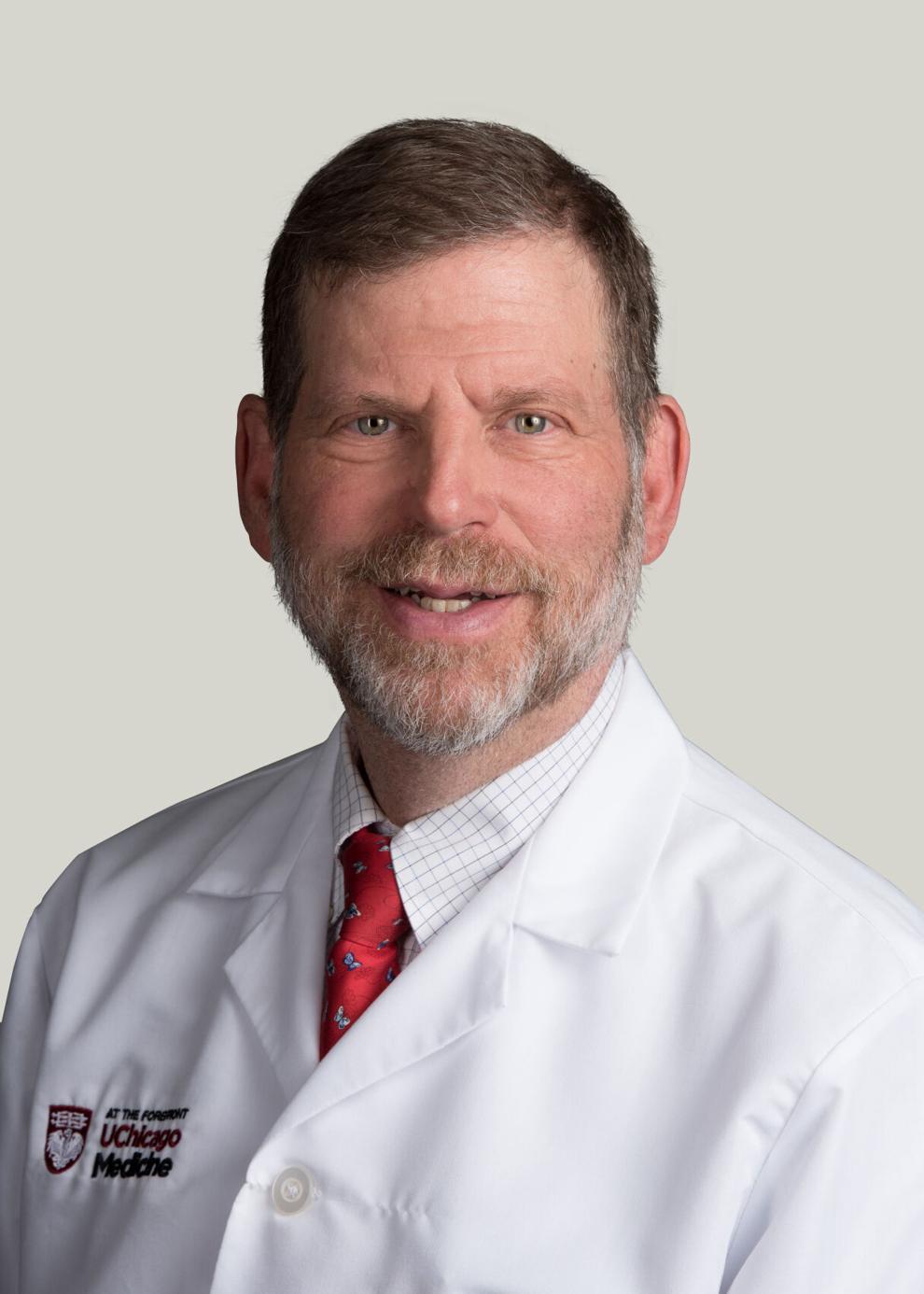 "The pandemic is much easier for children than it is for adults," he said. "Now, of course, millions of children have gotten COVID, and thousands have been hospitalized, but the number of children who have died is much smaller.
"The problem is that death isn't the only statistic that we should look at when measuring the impact of a pandemic," he continued. "Children have been greatly impacted because of the loss of learning, the impact on household members, the deaths and morbidity of their parents and a percentage of parents who have also experienced long COVID — I'm talking about somewhere in the range of 5-10%.
Children's symptoms with long COVID-19, Johnson said, can last for weeks to months. By six months, more than 85% of children have recovered, but he said those months are "a pretty rough time period for those kids, and we don't have the ability to predict who's going to fall into the range of long COVID and who's not."
Furthermore, he said, "There has been a real and genuine impact on their mental health and future prospects because of the impact on their education. I think that has been a much greater toll of harm from the pandemic compared to the actual number of children who have been hospitalized and/or have died."
Dozens of children have been hospitalized at Comer since the beginning of the pandemic. Johnson said every day there are one or two at the very least and 10 at the most; at the peak of the second wave last fall and winter, there were 150-160 adults in the hospital.
Researchers know that children can contract the novel coronavirus, but they get it at a lower rate if they are young than adults. They do not fully know why. "Part of it may be mechanics," Johnson said, that children are shorter than adults and therefore less likely to be exposed to adults' infectious respiratory sprays.
It could be that children's immune systems are different than adults, so they may be less likely to develop a cytokine storm, a kind of immune system overreaction that can lead to multi-organ failure and death. It may be related to the nose: children tend to clear the virus more rapidly than adults do, so fewer viruses may get into their lower respiratory systems. Or children may have just a greater innate immune response to the coronavirus than adults do.
There are also fewer children with the risk factors for a bad COVID-19 outcome than adults. More adults have diabetes or heart disease. "These are all right now reasons to speculate on why children have less-severe disease, but we don't really have a handle on why they have less severe disease," Johnson said.
Children on the South Side suffer from higher levels of the health issues that adult South Siders have, like asthma, diabetes and obesity. The South and West sides have also borne a disproportionately higher level of COVID-19 deaths than the North Side. But Johnson said the children who get hospitalized with COVID-19 predominantly have an underlying medical condition that requires treatments that alter their immune responses, like immunosuppressant drugs, then children who have chronic illnesses.
"It's more about the diseases of obesity, heart disease, chronic severe lung disease, less so asthma that results in people children's age being hospitalized," Johnson said.
A rare condition called Multisystem Inflammatory Syndrome in Children, or MIS-C (formerly PIMS, or pediatric inflammatory multisystem syndrome), shows up in some children who get COVID-19; around 3,000 cases have been reported across the United States, Johnson said. He said the short-term but severe illness affects the heart and the gastrointestinal tract, necessitating treatment to calm down the immune response to the coronavirus infection.
"It comes on, generally speaking, anywhere from two and 12 weeks after getting SARS-CoV-2," he said, using the scientific name for the coronavirus. "Children generally have had either asymptomatic SARS-CoV-2 infection, or they've had mild symptoms that have gone away, and then for reasons that we don't know, their immune response picks up dramatically, and they end up having the symptoms that we've mentioned where it affects their heart function and their GI tract. About a quarter of them also have lung symptoms that are related to this problem.
Chicago Public Schools will begin the school year in the classroom on Monday, Aug. 30, with mandatory masking for everyone. The teachers and staff must get vaccinated by Oct. 15.
Johnson supposes that, once the vaccine is cleared for younger children, around half of the newly eligible population will get it, similar to the number of 12- to 15-year-olds who have been immunized. Another 10-20% will wait and see before getting the shots, and another group will wait longer still before getting it.
"If you look at the list of complications from the vaccine, it's likely to be on the order of 1 in (20,000) to 1 in 50,000, compared to the risk of getting SARS-CoV-2, which will be somewhere in the range of 1-10% for children. As a consequence, because SARS-CoV-2 is never going away and will always be with us, it will make sense for people to get vaccinated in order to live their lives more as normal," Johnson said. "The public health benefit will be a reduction in the risk of variants and the lower risk to not only those children but to the adults who are around them."