Current and former tenants of the two Algonquin Apartment buildings that suffered a major power failure during a sub-zero cold snap last month have filed a class-action lawsuit against property manager Mac Properties. 
The Dec. 23 power outage knocked out the two towers' water, electricity and heat for nearly three weeks, displacing 180 residents. 
At a Thursday, Jan. 19 press conference, tenants reported receiving little explanation and no alternate accommodations from Mac on the first night of the failure. That night, several tenants have alleged they were forced to find their own accommodations; some slept in their cars. 
The lawsuit, filed on Jan. 18, seeks damages for the emotional distress and financial losses of tenants, who were evacuated by the city on Christmas Eve. 
"I was petrified," said Gabriella Johnson, a three year tenant and plaintiff in the suit. "If something happened to me, I wasn't sure if anyone would come to help me."
The plaintiffs' lawyer, Caryn Lederer (Hughes, Socol, Piers, Resnick & Dym), said that Mac's negligence in building maintenance constituted "willful and wanton misconduct." 
Earlier this month, the Department of Buildings (DOB) determined that the cause of power failure in the buildings located at 1607 and 1617 E. 50th Pl. was the company's previous improper and unpermitted electrical work. 
According to the DOB, Mac had installed dozens of individual window heating units to replace basement boilers throughout its six Algonquin Apartment buildings without required electrical permits. The company subsequently failed to notify Commonwealth Edison of the increased electrical load, causing the buildings to become "ticking time bombs," the complaint alleges. 
When the power went out, some tenants tried bundling up in their apartments until they got word from Mac about how long it would take to get the heat and lights back on.
Johnson was sitting in the dark in her 13th-floor apartment in gloves and a coat on Christmas Eve, waiting for the power to come back on, when the DOB started the emergency evacuation. She wasn't able to get in contact with anyone from Mac Properties until Dec. 26, three days after the power first went out, she said.
"I can't believe the way Mac Properties handled this," Johnson said. "For no one to knock on the door, for none of the residential service people to reach out by phone is unthinkable."
The company offered tenants up to $250 to cover food losses and other expenses incurred through the displacement, but tenants said that did not cover their losses or the added costs of eating out. 
"I lost a lot, and there's nothing but (expensive) restaurants around (the hotel)," said Johnson. "I had to borrow money from people for food." 
Mac Director of Community Development Peter Cassel said that the company has "taken several steps" to provide financial support, including beginning the process of issuing rent credits, covering tenants' moving costs, waiving various fees and committing to paying $500 toward each household's insurance deductible for damaged personal property. 
"The series of events that led to the December 23 transformer failure are complicated and involve a number of factors, including many that were beyond Mac Properties' control," said Cassel in a statement. "We are confident that under scrutiny our residents will see that Mac Properties has always been a good and compliant landlord."
In early January tenants were allowed to return to the building for short increments of time to collect their belongings, but some found items had been stolen or damaged by water or other building materials.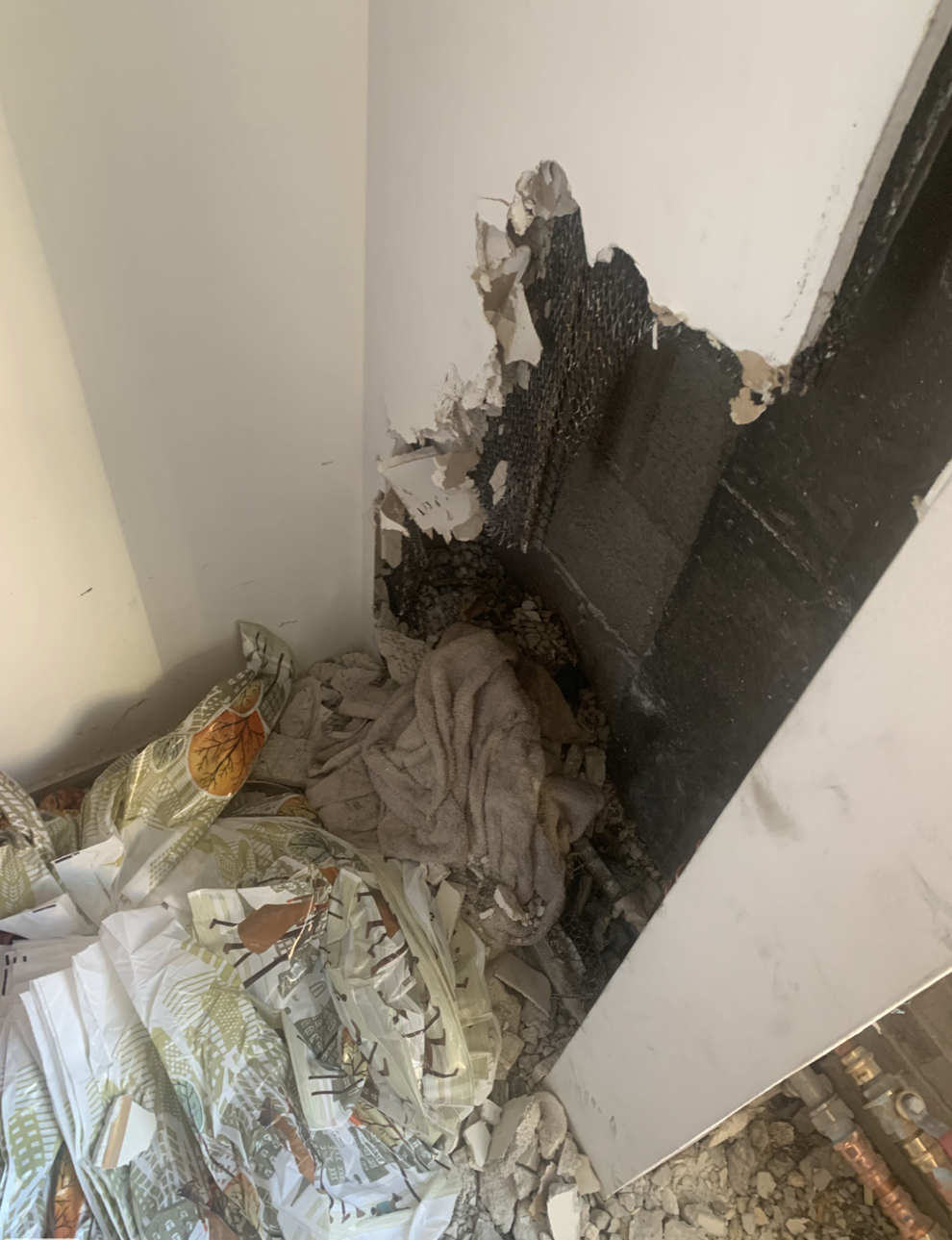 When Shaunte Sims returned to the building a couple weeks ago to pick up some of her family's belongings, she noticed how easy it was to get past the security desk. 
"When I got to my door, I saw that all the doors was kicked down … it looked like my house was ransacked," said Sims, another plaintiff. "Someone had stolen most of my kids' Christmas gifts." 
Sims said she has not yet received a rent credit for the days she and her family were displaced from the building.
"I am disgusted how (Mac) treated us," Sims said. "We deserve better, and we deserve justice for what we suffered."
As of Jan. 9, about a quarter of residents had moved to other Mac apartments or terminated their leases. With repair work on the electrical system and water damages from burst pipes complete, tenants who chose to stay were allowed to move back into their units last Friday, Jan. 13.
The local heating units have been "temporarily decommissioned" in the two buildings and are currently being heated by boiler, said Cassel. The other four Algonquin Buildings will continue to use the heating units.
The first hearing for the suit is scheduled for May 18.
Herald editor Hannah Faris and staff writer Aaron Gettinger contributed.