Nonprofit organizations in and around Hyde Park won three of the 48 inaugural Together We Heal Creative Place Program grants the City of Chicago gave out this year.
Local recipients of the grants, which are given to arts and community organizations promoting health and healing, were Blacks in Green (in partnership with Deeply Rooted Dance Theater), the Muddy Waters Mojo Museum and Red Clay Dance Company.
The program was created in response to the disproportionate impact of COVID-19 on South and West Side communities. Distributed by the Department of Cultural Affairs and Special Events (DCASE) and the Office of Equity & Racial Justice, the grants — totaling $5 million — were given to organizations with projects that will "activate public spaces; promote health and safety; encourage movement, dialogue, and connection; beautify communities; and celebrate local culture," as well as address "the public health and negative economic harms created by the COVID-19 pandemic."
Deeply Rooted Dance Theater, a longtime hub for Black dance, received a $500,000 grant for its forthcoming South Side Center for Black Dance and Creative Communities in Washington Park. 
The 30,000-square-foot facility is expected to open by winter 2024. In addition to serving as the new home for Deeply Rooted, the center will also host conservatory dance training programs and community town halls for local development projects, as well as provide rehearsal and office space for partner dance companies and community organizations, respectively.
The center will also have a rooftop garden, and Blacks in Green, a Woodlawn-based environmental and community revitalization nonprofit, will create programming for the space. 
"We need spaces that incubate and preserve the legacies of marginalized people," said Deeply Rooted co-founder and executive director Kevin Iega Jeff in a statement. "Spaces where our souls gather for reflection, nurturing and healing. Spaces that ensure the spiritual, physical and economic health and vitality of our neighborhoods and city. Spaces that honor who we are, where we come from, and what we have come through."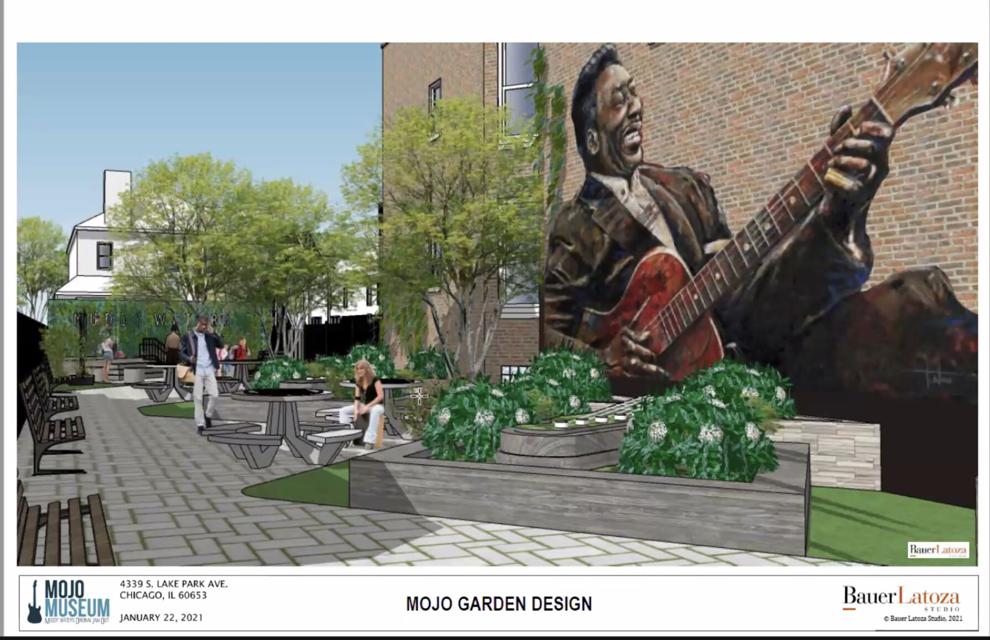 The Muddy Waters Mojo Museum, 4339 S. Lake Park Ave., received a $100,000 grant for its proposed Mojo Garden and Performance Center.
Over the past two summers, the museum has hosted small early afternoon performances on a vacant lot adjacent to their property. This summer, Chandra Cooper, granddaughter of Blues legend Muddy Waters and founder of the museum, proposed purchasing the lot and outfitting it with seating, greenery and a stage.
"It would be a garden space, it would be a performance space (and) it would be a healing space," said Cooper.
The purchase has been approved by Ald. Sophia King's (4th) advisory council but still needs final approval from the City.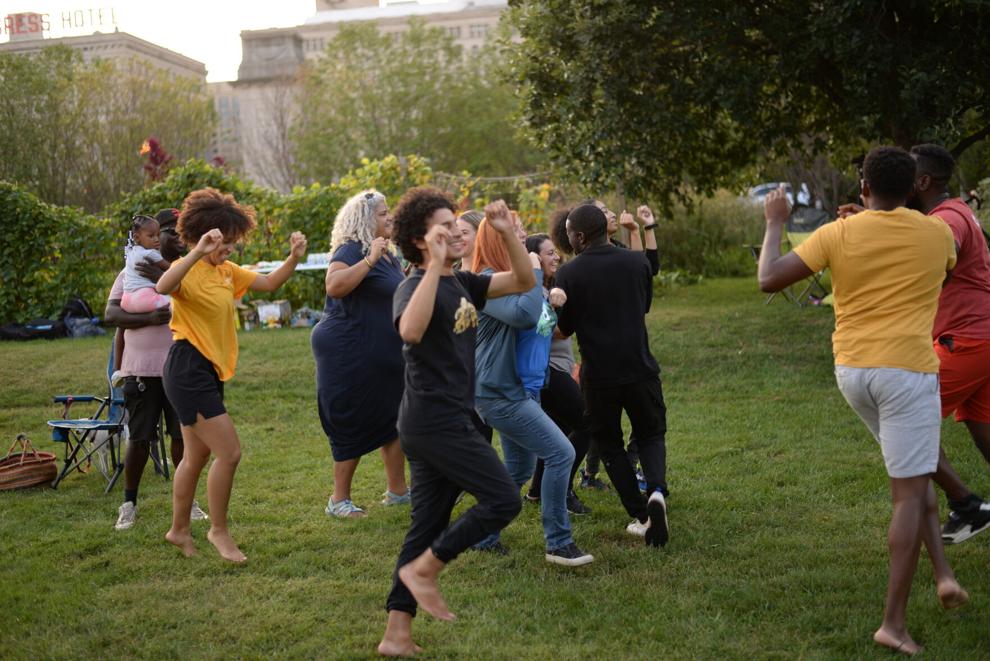 Red Clay Dance Company, 808 E. 63rd St., an arts nonprofit that performs and teaches dances of the African Diaspora, received a $45,000 grant for their upcoming performance "Rest.Rise.Move.Nourish.Heal."
For the last year and a half, Red Clay has been hosting community engagement workshops around the idea of land cultivation, urban agriculture and Afro-Indigenous farming practices. The workshops are titled "Creating fertile ground for healing."
"Some of the guiding (workshop) questions have been, 'what are you planting or seeding in your community as a journey towards healing, or as a journey towards liberation?'" said Vershawn Sanders-Ward, Red Clay's founding artistic director. "What would it mean for the Black and brown communities that have originated these cultural practices to be able to cultivate land not only for ourselves, but also for our communities at large, and for us to benefit from the practices that our ancestors brought here?"
These conversations will culminate in a series of performances from June 1-3, 2023 at the Urban Growers Collective Art on the Farm location in Grant Park, 119 E. Congress Pkwy. 
In addition to the workshops, Red Clay choreographers have also taken trips to North and South Carolina, where many enslaved people were forced to cultivate agricultural land. "We had to go back. We had to go back to try to bring that information to the present and into the future," said Sanders-Ward.
As an artist-centered organization, the funds from the grant will go primarily towards paying dancers and crew. Sanders-Ward said the company is also fundraising to cover additional expenses of the live production, as well as the project's companion documentary film.
"The work is really around this idea of reclamation, and what does it mean to come home to land, to be in right relationship with land? said Sanders-Ward. "What we're hoping that these workshops and performances activate in peoples' minds is the ability to dream of that.
"It's a journey towards healing, it's a journey towards liberation... but we need to begin to think, what would that look like? What would that feel like? What would that move like in my body?"