Ah, for the Dog Days of summer! I get why they call it that: I'm a dog living right on the edge of Nichols Park, and last summer I had the time of my life.
The humans had adopted some odd new fashions, like face masks. But I could always find someone to throw a stick, ball or frisbee. There were squirrels and bunnies to chase; odd things to find on the ground and nosh on; other dogs to engage in discourse and debate. And it was in the park that I made my theatrical debut — in Shakespeare, no less! 
You see, the human who chose me from the shelter happens to be a Shakespeare nut. He introduced me to his community theater troupe, the Hyde Park Community Players (HPCP). They were in the park, too: a smallish, physically distant group, reading plays aloud through masks. And so, while still a teenager in human terms, I began my thespian career. 
I'm not sure I'd have been able to break into the biz any other way. In fact, it probably wouldn't have occurred to me to try. In that sense, my story is like those of some of the human Players. You see, while some members of this volunteer troupe have worked as professional actors, all have plied other trades — from preschool teacher to physics professor, from mail carrier to musician, from student to Starbucks manager.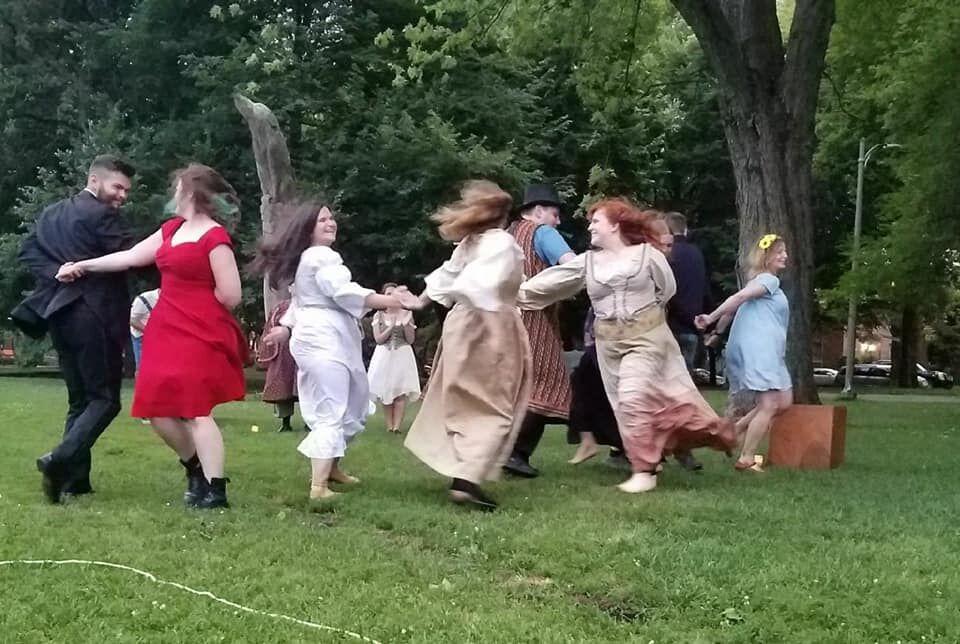 In the 11 years since its founding, HPCP has mounted full productions of (among many) Anton Chekhov, John Synge, Oscar Wilde, Cheryl L. West, Neil Simon, Eugene Ionesco, Federico Garcia Lorca, Stephen Adly Guirgis and Tom Stoppard.
Bruce Norris' 2010 play "Clybourne Park" explored Chicago's racial history in a sort of sequel to Lorraine Hansberry's "A Raisin in the Sun." Playwrights Monika Martin and Katie VanEtten put a whole new twist on Sophocles in "Oedipus, the Musical," while "The 25th Annual Putnam County Spelling Bee" was perhaps the most popular of the troupe's many musical shows. 
HPCP has nonprofit status and receives monetary support from a handful of subscribers. "We have a list of 100 involved people, not counting our audience," said board president Laura MacGregor, "and we are always looking for more."  
These humans believe theater is for everyone. They encourage each other to try new things. And by collaborating on shows, they've formed a diverse, inclusive pack — er, company — that one of our wonky professors calls a "forged family." 
Like the canines in my own social circle, the Players come from varied backgrounds. They come in all ages, genders, shapes, sizes and colors. There is no talk of pedigree here, and the Great Dane gambols with the chihuahua. 
The list of skills needed to stage a play is longer than anyone's resume. For building sets: carpentry, painting, design, engineering; climbing ladders to hang lights; lots of lifting and hauling. For drawing an audience: more design, networking, publicity, house management, and, ideally, cookie-baking. Legal permissions must be obtained, insurance purchased, space rented, finances managed, meetings held for purposes of self-government. Props and costumes must be designed, scavenged, retooled or created from scratch. All this goes on in advance of, or alongside, the work of director, cast and crew.  
"Yes, it is like a family." Oroki Rice was bitten by the theater bug six or seven years ago, when a friend recruited her to read a role in "A Raisin in the Sun."
"I'd never had any formal theater training. But I saw that this was a place where I could come in and get involved any way I wanted to, and I was welcomed. I remember rehearsals in people's homes .... It was a new way of getting to know people." 
Novice or not, Rice couldn't wait to do more play readings. Soon she and another friend had formed Black Olive Community Theatre, presenting readings of James Baldwin, Toni Morrison and other important Black playwrights at Quaker House and elsewhere. 
The bright circus of live events ceased in the spring, shortly before the humans put on masks. The March mainstage show — which attracted a lot of new, younger humans with its Dungeons & Dragons theme — had to close early. The summer Shakespeare run, which drew nearly 750 humans to Nichols Park last summer, was canceled out of an abundance of caution. There was only the small group in the park, reading to each other… and sometimes they went inside to play a new theater game called Zoom.  
It's kinda weird, but now that it's cold out, all the humans want to do is this Zoom thing. They sit in front of a computer screen… and other humans are inside the screen. They read lines, just like they did in the park. But whenever I try to speak up, I get shushed! A few months ago, I was a star of the stage; now, apparently I'm chopped liver. 
And you know what the most irritating part is? Not only are there humans on the screen, there are cats. That's right! Cats. They climb on the chair backs. They wrap themselves around the human actors' necks. They parade across the screen, blocking all view of the humans, shamelessly stealing the spotlight! 
Meanwhile, I — who received rave reviews for my portrayal of Crab the Dog in Two Gentlemen of Verona — I'm the one who gets her mic muted. 
Well, never mind. Things are beginning to look up. Every month, they rehearse a new Zoom show for the public (as well as an informal read-along of a different play). I've been promised a role in the March 5 show! They're doing poems by Lewis Carroll (Alice In Wonderland), and they need someone to play the March Hare. It will be a chance for me to stretch myself beyond canine roles. Wait until you see me in full costume.   
Plus, the SNOW is here! I love when it floats down in flakes and piles up in drifts and I can plow through it. I run in circles, and my brother chases me, and we go round and round 'til we fall down, and then we roll around in the snow together…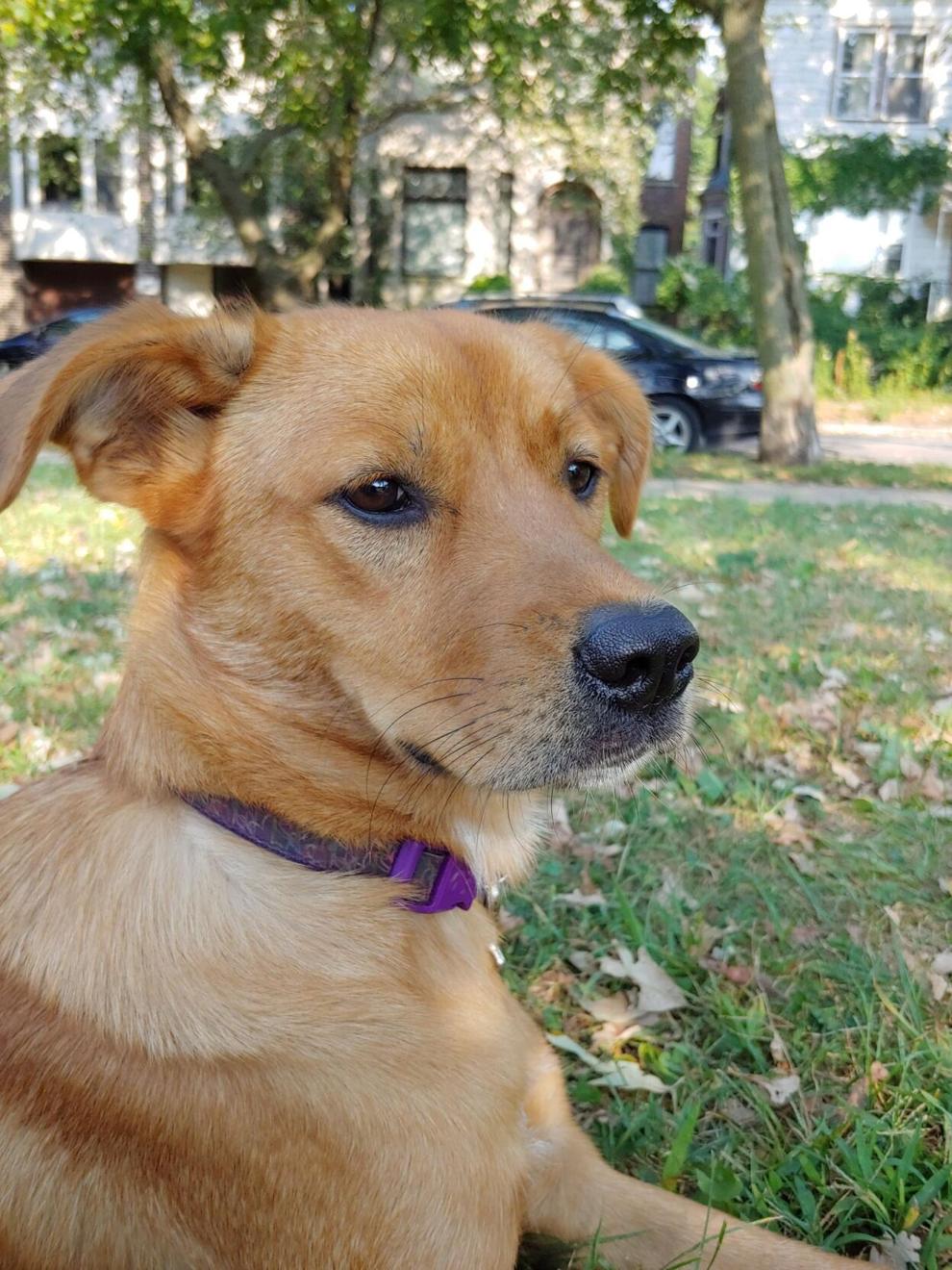 My human likes to say, "The cat will mew, and the dog will have his day." It looks to me like winter will bring some Dog Days of its own.  
"Calumny: Two Short Comedies about Slander, Libel and Fake News" will be streamed on Friday, Jan. 8 at 8 p.m. For access to HPCP performances, or to get involved, visit hydeparkcommunityplayers.org, or email info@hydeparkcommunityplayers.org.
Penny Chafetz is a friend of Herald Contributing Writer Andrea Holliday.