The Hyde Park Community Players (HPCP) will make their return to live outdoor theater this weekend, with small groups of actors performing Shakespeare on a trio of stages in Nichols Park.
Free and open to the public, "Pop-Up Shakespeare" will run each Friday and Saturday for three weeks in a row (with an extra rain date thrown in), and feature selections from "Macbeth," "Much Ado About Nothing" and "Othello," as well as a couple of medleys. 
The group usually performs full Shakespeare productions in Nichols Park during the summer, but decided it was more prudent this year to stick with bubbles of two to four people who can take on smaller scenes. 
"We found it to be a great opportunity for people who have maybe always wanted to play a certain role in Shakespeare and never had the chance or never got to audition or didn't get the part to pick something they really loved," said Corinna Christman, a member of HPCP who is producing the event. "If you've always wanted to play, say, Lady Macbeth, then this is your chance to do that."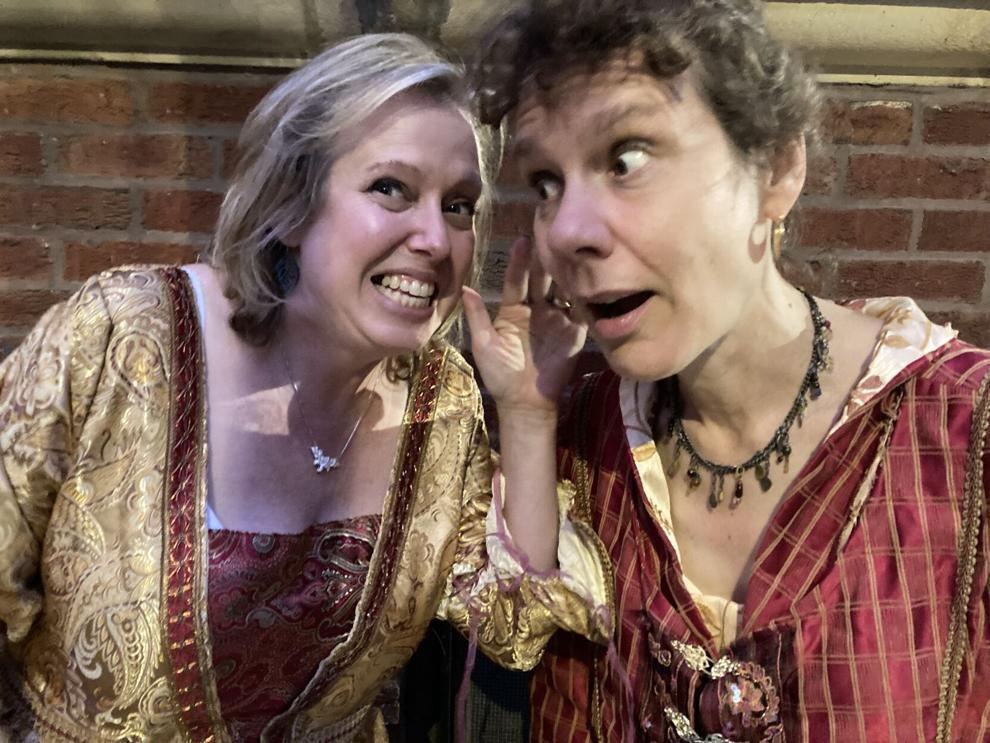 The HPCP stages are spread across three different locations in Nichols Park. Each performance in the hour-long program will take around 20 minutes, giving audience members the chance to catch scenes playing out on every stage. (A fantasy-filled map on the HPCP website shows where to go — one stage at the park's southern end is sandwiched between Dog Walker's Plains, the Hydden Forest, and the Kimbark River.) 
While most of the performances are scene-readings, there are a few themed medleys. "Women in Disguise," shows scenes from Shakespeare in which women dress up as men. (In Shakespeare's time, those roles would have gone to men, usually young boys, adding another layer of gender-swapping.) The other,  "Music and Monologues," features musicians HPCP has worked with in the past, as well as people performing, well, monologues. 
"Anyone who has worked up a monologue or has an audition monologue or something like that, we wanted to include," said Christman "Our goal was to get back out in the park, get back to acting a little bit, and be really inclusive." 
There will also be activities for children, though Christman emphasized that the Shakespeare excerpts are meant to be accessible to anyone, from kids to park pedestrians. 
"It's like a fun sampling of Shakespeare. Maybe you've never really read any Shakespeare, or you read it once in high school and it was a mystery," she said. 
"We want them to be open to everyone to come check it out. Give them little samples of different themes, maybe pique their curiosity, a play they haven't read or haven't seen. We really want to open it up to everyone who might be walking through the park."
August 20 – 21, 27 – 28, September 3 – 4. All start times at 6:00 p.m. Nichols Park, check website for stage locations. Free, donations accepted. hydeparkcommunityplayers.org