Last year, the Herald reported that summer festival organizers were planning a full slate of the local events residents know and love, all of which had been canceled in 2020.
Unfortunately, the delta variant arose, and only one happened; the 4th on 53rd Picnic was held in Nichols Park, though the Independence Day parade portion was canceled.
This year, planners are trying again to put the events scheduled this summer. Nothing will be quite the same as it was in 2019, but here are the plans as they stand:
The Hyde Park Garden Fair organizers are procuring their annuals, container plants, groundcover plants, hanging baskets, herbs, houseplants, perennials, trees, shrubs, vines, roses, vegetables and wildflowers for the May 13 and 14 event.
"Hopefully it'll be back to normal," said organizer George Rumsey. "Maybe a little smaller than usual, because we don't know how many people are going to show up. It's always a little worrisome about how the customer base will be."
As the Hyde Park Shopping Center Courtyard's footprint has been more taken over by patio dining, the fair's arrangement will be different. Rumsey also said it's more difficult this year to get plants, as growers are either not selling this year or have gone out of business since 2019. Other suppliers aren't selling wholesale.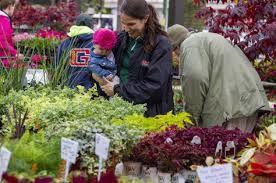 Rumsey said some growers took the pandemic disruption as an opportunity to retire. Broader economic forces are also at play: the supply chain disruption — growers get their plants from other growers, after all — and inflation, as the pandemic prompted a surge in safe-at-home gardening.
Indeed, Rumsey said the fair's prices never get cheaper. Things that in 2019 he could get for $6 are now going for $10. "And, of course, that just gets passed onto the buyer," he said. But he said organizers try to keep the rises small, and he said their prices typically beat those at big box stores.
"But we're trying our best to make it as normal as possible," he said. "We'll still have the same 10 departments that we always have. We'll have will-call. … It'll have a new fresh look, we hope."
Three years after the last Garden Fair, Rumsey said organizers are "nervous" but resolved. "The Garden Fair is one of these community institutions, and they will be forgotten if something doesn't keep them alive in the community's mind. We really felt strongly that if it were at all feasible this year, we really wanted to try."
The 57th Street Art Fair is planning to celebrate its 75th anniversary on June 4 and 5. The sellers' tents will be spaced out a bit more, and the fair footprint will extend east down 57th more than in past years. "The city has set everything to go, but if the numbers change, they can always change their mind," said organizer Lee Tomlinson. "But we think it's going to happen."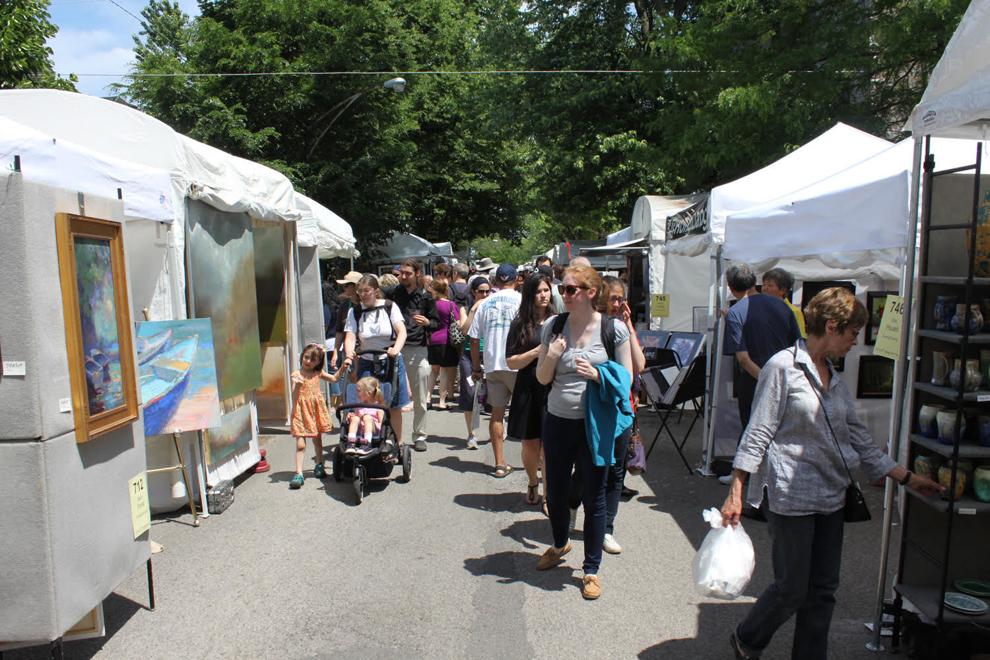 Tomlinson and the others are just happy to help artists have a place to sell their work. All art on sale must be originally produced, and the show is juried; every four years, returning sellers are re-screened.
And the organizers are also happy to plan Hyde Park's summer kick-off event as a community coming-out party for a neighborhood that has, in fits and starts, been cooped up for the past two years. "To be able to get out and be in the sunshine and see their neighbors — we like that. We like being able to do that for the neighborhood," Tomlinson said.
Talent has also been booked for the 7th Hyde Park Summer Fest, scheduled for the Midway Plaisance on June 11 and 12. Rappers Busta Rhymes and Lupe Fiasco are due to perform at 59th Street and Ellis Avenue alongside several DJs; the full lineup is to be released in the coming weeks.
Tickets for the event, formerly called the Hyde Park Brew Fest, will be $49.
The 29th International Festival Of Life is planned from July 2-4 in Washington Park at 55th Street and Cottage Grove Avenue, with reggae and world music. More than 50 performers are expected. Three-day general admission tickets are $50 for three days or $20 a day if bought in advance online, with discounted rates for seniors; kids 11 and younger get in free.
The Chosen Few Picnic and Festival is coming back on July 2 in Jackson Park, celebrating its 30th in-person concert this year. Afro house performer Osunlade, DJ Spen from Baltimore and Natasha Diggs from New York are slated to appear.
"All of them are friends of ours whom we've played various events with," said Alan King in an interview. "Spen has played the picnic before, so we're really excited to have that lineup. And then probably our headliner, in terms of a performer, is D. Train, who had a lot of big hits in the late-'70s and early-'80s."
James "D. Train" Williams' "You're the One for Me" topped Billboard's Club Play Singles chart in 1982, and "Keep On" peaked at second place on the chart the same year.
"So as always, we're trying to walk the line of current and hot artists who are out there while also paying our respects to the foundations of house music and our early days in the business," King said.
He said logistical planning is going around the picnic's burgeoning new neighbor, the Obama Presidential Center, "but everything looks like it's going to come off just fine, and their construction should not impact our event in any way."
The festival went online over the past two summers; King does a popular Saturday night live stream on Twitch. Many other DJs are streaming through the service, too. "That part of the environment is never going to go away," King said. "We're starting to go back to clubs and festivals, and things are starting to open up, but I think virtual performances, livestreaming, is here to stay."
He said a livestream component can be expected of this year's picnic, as in the past two years. But King also said that there is huge demand for live entertainment at festivals and clubs: "People just feel this burning desire to get out and dance and celebrate, and I think that's going to be true for the Chosen Few Picnic. I think we're honestly going to have the largest attendance we've ever had. Just the thought of it coming back, people are so looking forward to it."
Advance general admission tickets are $60, and kids 12 and younger get in for free.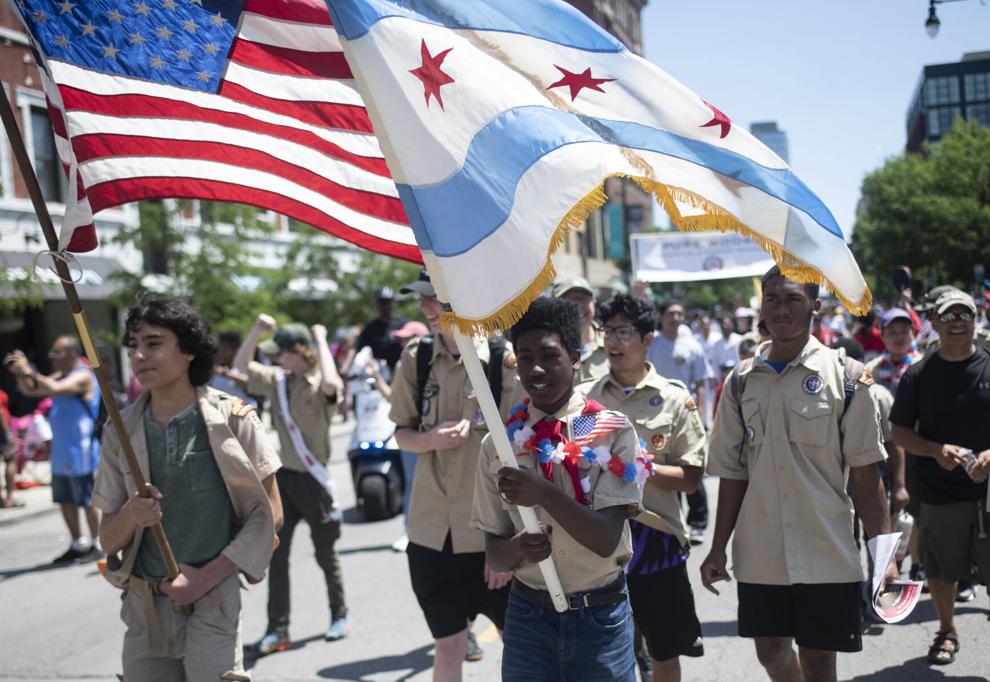 "The 4th on 53rd, we're back," said Nichols Park Advisory Council Secretary David White. Independence Day is a Monday this year.
The event was one of the few to be held in any capacity last year, though the parade around the neighborhood was canceled. That said, White said last year's picnic was so successful that certain elements are going to be continued. It's going to be extended all along Nichols Park again, to take advantage of shade, and the increased room will again allow for more activities like a magician, pony rides and lawn games.
Alas, the parade line-up is still going to be on the reliably hot blacktop parking lot behind the Hyde Park Bank Building, 1525 E. 53rd St. "Under the beating sun," lamented White. "It would be nice to figure that out, but because we have to stage it with the floats and the firetruck, we have to push off from there. You know, you can't fix everything."
The traditional blues bands are coming back, as are Black Girls Jump, the Double Dutch demonstration group that performed last year. NPAC is still scheduling talent and vendors, and fundraising, too. The Nichols Park concert series, featuring jazz, blues and contemporary artists from the South and West sides will follow the 4th on 53rd for the 10 Sundays following Independence Day, from 4-6 p.m.
"We have a whole summer planned of activities in Nichols Park," said White.
Bantu Fest will return to the Midway on July 23 and 24, at Ellis and 60th Street, with food from several African and Caribbean countries and live music. General admission is $10 a day for adults or $5 for children.