Coronavirus may have caused the Chosen Few Picnic to be a virtual festival this July 4, but 90,000 people watched the 30th annual event nevertheless — more than twice the typical audience in Jackson Park.
While some things stayed the same — local elected officials including Ald. Leslie Hairston (5th) and Attorney Gen. Kwame Raoul implored viewers to "get their house on" between DJs' superb sets — Alan King, one of the seven Chosen Few, said he expects the virtual draw to be a lasting legacy of this year's festival.
"We had a half-hearted streaming attempt maybe five years ago," he said. "But I think the reality is that has now changed forever. I think once we go back to a live event in Jackson Park, we're probably going to continue to stream it as well, because we just got so many people from around the country and, frankly, from around the world who have heard of the event, always wanted to come to the event and are just so excited that we were able to bring the event to them virtually."
With people now used to being able to click a link and watch their favorite DJ play a set, King, who has been streaming a Saturday night show on Twitch during the pandemic, hopes that some combination of live events from packed nightclubs that are also streamed and solely live-streamed events will get become popular in tandem.
As for this year, King acknowledged the Chosen Few "took a major hit from the income we would have received doing the event" but said the cost of streaming the festival instead of putting it on in Jackson Park was lower and that the DJs are in a position to weather the economic storm.
Streaming the event was free, but viewers could also make donations; King said the Chosen Few will cover their production costs and will donate some proceeds to health and racial justice charities.
As many DJs have observed, King acknowledged the difficulty in playing streamed sets, rather than vibing off and responding to a crowded dance floor. But a little imagination and supportive texts and messages throughout the day kept him on task.
"That was a little bit unique, trying to get the same energy that we normally would playing before a crowd, but we just sort of had to think in our heads that not only is there a crowd out there listening to us — there's probably close to 100,000 people out there watching and listening. I know I personally just approached it with that knowledge."
Comedian and actor Deon Cole of the ABC sitcom "Black-ish" guest-DJ-ed performed in the early afternoon from Los Angeles — spinning a disco-heavy set instead of doing stand-up, as some had expected when this year's lineup was announced.`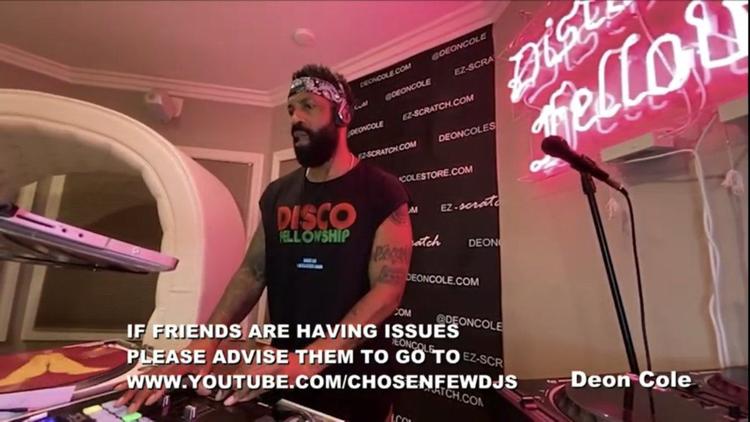 "He's always been a house music-lover," King said. "During the pandemic, he started to DJ, and his DJ-ing on Instagram Live has gone viral. He's a good friend of all of ours as well, but he's really become something of an internet sensation."
Most DJs, King said, were conscious that the festival would attract a heavy European audience, a consequence of house music's popularity across the Atlantic compared with a less-than-alive-and-well scene in Chicago, where the genre blossomed in the early 1980s.
"I think some people probably played a little bit more to that audience than just what we normally do at the park," King said. Since the festival began behind the Museum of Science and Industry, 5700 S. Lake Shore Drive, in 1990, it has been an old school picnic with old school house music, but King said DJs this year tried to weave current house music sounds into their sets for the sake of their overseas audience.
King called cavernous Smartbar in Lakeview, located beneath the Metro live music venue at 3730 N. Clark St., "the last relic of great traditional nightclubs that have house music nights." But the South Side lacks the house music venues it used to have, and King said mainstream radio has by-and-large stopped playing the genre. 
"I think when that stopped, it lost a bit of its luster here in Chicago," he said. "But many of us travel around the country and the world, and the reality just slaps you in the face that house music is much bigger in many other countries than it is here in the U.S."
Even as Windy City nightlife came to an abrupt halt in March, King is moreover concerned with reaching younger audiences more inclined towards hip hop as the favored dance music. He observed that children have grown up attending Chosen Few picnics: "Their parents have brought them since they were toddlers, so that's one way that we have been able to reach a younger audience." 
"But I'm concerned that a lot of people look to house music like it's 'period music,' like you'd look at Motown or swing," he continued. "We're constantly fighting against people viewing house music as something that was (popular) in the '80s and '90s, because a lot of people who are just casual fans don't realize that there's fantastic house music still being created right now, every day of the week, and it's a very healthy and thriving scene in many other parts of the world."
At any rate, King said he and others included some nods to the state of the nation, of social unrest and the racial enlightenment, in their sets. He began his with Aretha Franklin's gospel cut of "Someday We'll All Be Free."
"That was a nod to the what's going on in society right now, in terms of enlightenment around race discrimination and police abuse," he said. "I always tell people house music is way more than just music. There's an entire culture that surrounds house music. And It sounds kind of hokey and trite, but the reality is it's a culture of love, togetherness, inclusion and diversity. 
"It's the reason we can put 40,000 people in a park on the South Side of Chicago for 30 years, and we have never had a single act of violence in our event. We have not had a single security incident of any significance at all. And that speaks to the message and the themes that are part of house music, but more so the overall culture and feeling of community that people have," he continued.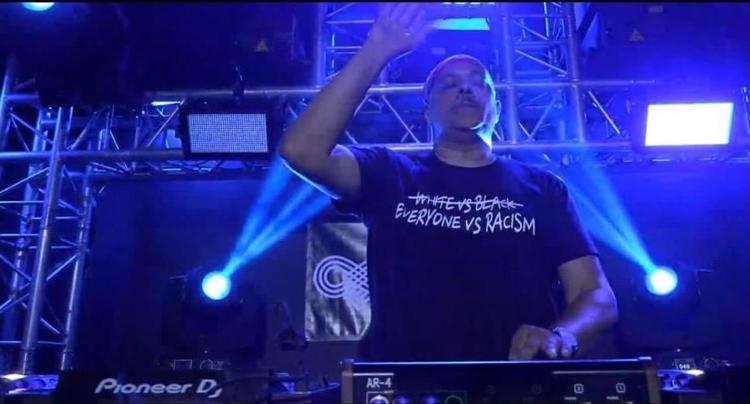 "The comments we all get about how house music is helping people get through the shut-in, get through this pandemic, is really very rewarding and gratifying. House music is about love, and we need a whole lot more love in this country right now."