Current plans call for the Hyde Park Jazz Festival, last of the neighborhood's warm weather cultural events, to be the only one with in-person events. Alongside a big virtual concert on Sept. 26, artists are slated to perform at mobile stages across Hyde Park on Sept. 27.
"We didn't want to cancel the festival outright, because we really wanted to keep the spirit of the festival and the festival weekend intact in some way as a kind of marker of commitment to the community and to sustain the festival in the future," said executive and artistic director Kate Dumbleton in an interview. "We wanted to get creative about how we could do that in a safe way."
Concern for artists' livelihoods also motivated the decision: the annual festival, now in its 14th year, plans to spend $60,000 on booking talent to perform. So organizers will try to have it both ways, tapping into the grassroots, community-driven spirit that Dumbleton says defines the event.
Dumbleton stressed that everything is subject to change, but current plans for Saturday, Sept. 26, are around 8 performances streamed from the locations in the Logan Center for the Arts, 915 E. 60th St., perhaps with a socially distanced audience in its normally 474-seat capacity performance hall.
"The next day, we are going to have a set of mobile stages that we'll move around the neighborhood and perform short concerts at different locations," Dumbleton continued. "The reason we're doing that is so that we will only be wherever we are for 30 or 40 minutes. So it won't draw big crowds, but it will allow us to do a lot of performances in one day around the neighborhood."
Specific stage locations around Hyde Park are still being determined, but Dumbleton suggested possible 12 or 16 performances at locations like the lawn of the Smart Museum of Art, 5550 S. Greenwood Ave., or outside Rockefeller Chapel, 5850 S. Woodlawn Ave., for 20 total performances over the weekend, down from 35 in a typical year.
Organizers are planning other events throughout the summer as well. 
"Sunday Evening Jazz" from the Hyde Park Jazz Society has already gone online from its usual shows at The Promontory, 5311 S. Lake Park Ave. W. A June 28 concert featured Joan Collaso and Larry Hanks, with Richard Johnson and Sharel Cassity performing on July 12  at 7:30 p.m. Two more shows are planned for July 26 and Aug. 9. 
"Jazz Postcards" — informal, 30-minute pop-up paid performances, solos and duos — are also planned for summer at the venues of artists' choosing, like porches, gardens and front yards. 
Dumbleton said organizers plan to do around 30 Postcard shows in total: "We're going to be including as many musicians as we possibly can, and we'll definitely be putting at least as much money as we usually do into the musicians' ecosystem, if not more."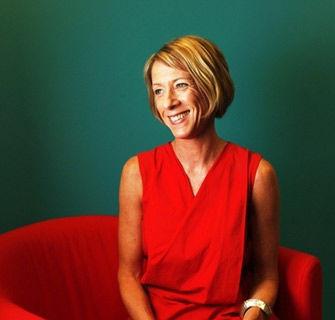 Because of its timing at the summer-fall shoulder season, the Jazz Festival avoided the major financial problems that have affected cultural events planned for and cancelled earlier in the year, in which organizers are out substantial amounts of money in deposits that cannot be made up for in ticket sales.
The festival has, however, lost quite a bit in sponsorship dollars, she said, and donations, merchandise and refreshment sales at the event itself are no longer expected. The organizers' benefit in June was also cancelled, though an online benefit raised $40,000 — less than half of the typical haul, but more than Dumbleton expected.
"We were in great shape to adapt, because what budget we had, we hadn't allocated for something that was going to be cancelled," she explained. "We have been able to keep all our staff, and we will put as much money into musicians' hands. We have gotten some emergency funds support from state and national granting, and we got a Payroll Protection Program loan."
This year's focus is to do as much as possible and build towards a sustainable 2021 and beyond, because Dumbleton expects next year to be even harder. The money foundations distribute in a given year usually came out of endowments the year before; the stock market crash and recession are expected to hit funders harder next year than now.
A lot of city funding comes from hotel taxes, Dumbleton said, which have also been substantially reduced amid the breakdown of the travel industry.
At any rate, Dumbleton is aware that the Jazz Festival is at the tail end of a long line of local festivals, from the Hyde Park Garden Fair to the 57th Street Art Fair to the Silver Room Block Party to the Chosen Few Picnic (now planned as a virtual festival on Saturday, July 4), that have been cancelled due to the coronavirus. 
"I think for us, we're so dedicated to bringing joy to the community and creating opportunities for musicians to play and to earn at least a part of their income," she said. "This is all so hard that many, many times I've thought to myself that maybe we should just pause and put the money we have in the bank, because there's so much uncertainty, but the truth is that people need us."
Even online, people talk in the chat rooms during performances, she said, and creating community spaces to hear music heals people and creates hope for a future with the arts.
"We just have to find ways to do that," Dumbleton said. "Hyde Park Jazz Festival is and always will be a neighborhood thing, there's just lots of ways to look at the history of the music in Chicago neighborhoods, especially on the South Side. Look at all those histories of hanging out in the alleys and people playing on their porches. You go, 'Well, we'll just go back to that' — Find the mechanisms for that and be very careful about keeping people safe and listening to the artists about what they want to do and where they want to do it."