Editor's note (2/11/21): 
After this story was published, the Herald learned that the author is married to Thomas Wikman, the founder of Music of the Baroque.  
The writer of the article told the Herald that she had intended to include a disclosure statement with her initial draft, and that its omission was inadvertent. Nevertheless, this undisclosed conflict of interest constitutes a serious violation of the paper's ethical principles and undermines the credibility of the article. We would not have published the story in its current form if we had been aware of this fact prior to publication. 
Upon review, the Herald has found no inaccuracies in the article. While the reader should be aware of the conflict of interest described above, the story will remain online. We regret the omission.
The archive of classical music recordings that Judy Mintel handed off to the Library of Congress in November preserves the sounds of a bygone era in Hyde Park. The neighborhood had a different flavor when the concert organization Music of the Baroque (MOB) was born here, half a century ago. 
The condominium craze that would gentrify and homogenize the area was still a few years away. Affordable rentals were abundant, as were pockets of bohemian culture that thrived on their proximity both to the University of Chicago and to the vibrant Black communities nearby. 
According to MOB founder Thomas Wikman, Hyde Park in 1970 was a magnet for artists of all kinds — especially young ones. Many were drawn here directly by the U. of C., but not all. 
"You could walk down the street and hear so many pianos" being practiced, Wikman noticed as a newcomer. 
It was particularly fecund ground for classical singers. Citywide, churches and synagogues invested substantial resources in good music programs — fostering musicianship among amateurs and professionals alike. For aspiring conductors, keyboardists and singers, liturgical music could be a steady source of income and a platform for launching a career. 
Hyde Park's worship music was some of the best. There were strong professional or semi-professional choirs at Rockefeller Chapel under Richard Vikstrom; at the Unitarian Church under Mack Evans and Thomas Peck; at KAM and KAM-Isaiah Israel under Max Janowski; and at Rodfei Zedek under Gerald Rizzer, to name a few. Having an especially bright and talented cadre of amateur participants didn't hurt.  
The university's contribution went well beyond Rockefeller Chapel. Academia, at the time, exerted an unusual degree of influence on the wider culture of classical music. And a population thick with professors, students and other U. of C. affiliates made for an unusually sophisticated concert audience. 
The prevailing taste in classical music was shifting away from works of the recent past (late 18th, 19th and early 20th centuries). Performers and their audiences were delving more earnestly into older repertoire, with a new emphasis on "authentic" performance practices based on historical scholarship. The university's Howard Brown wrote books about Medieval and Renaissance performance practice, and demonstrated his discoveries by directing his Collegium Musicum ensemble in concerts that fascinated listeners from the neighborhood.  
At the same time, there was an extraordinarily keen interest in brand-new compositions. An iconoclastic "contemporary classical" genre gave expression to the feelings of alienation engendered by the Holocaust, the emergence of nuclear weapons, and the dehumanizing effects of technology. As these works tended not to be crowd-pleasers in the broad sense, they flourished primarily in academic settings, alongside historical music. In Hyde Park during the '60s and early '70s, listeners packed campus concert halls to hear challenging, newly-penned pieces presented by the U. of C.'s star composer, Ralph Shapey.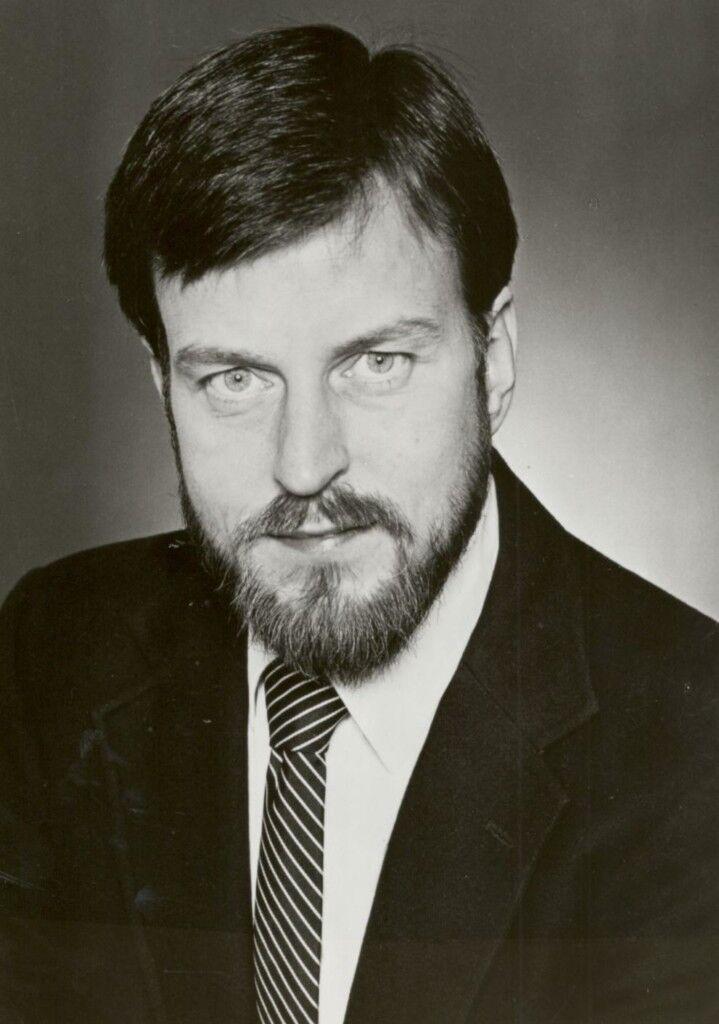 Wikman's arrival injected more energy into an already thriving scene. He was directing a church choir in Lincolnwood when, in 1968, an opening arose at the recently merged Church of St. Paul & the Redeemer. He was offered only half the budget he'd commanded in the suburb. But he didn't hesitate: "It's because I knew this neighborhood was so rich in resources. I knew what I could do here." 
He could afford to hire only four singers, and he needed 16. Seven volunteers from the prior Redeemer choir had strong enough voices. Eleven down, four to go. It was time for the 26-year-old Wikman to use his superpower: free voice lessons. 
Every seriously aspiring singer in town was engaged in one-on-one training, and it was expensive. Wikman was a good teacher. Singers talk a lot. "Soon," said Wikman, "word got around that there was this guy who — if you had a really good voice — would train you for free in exchange for singing in his choir." He also encouraged singers to sit in on each other's lessons, where they could take things in from a new angle, gather inspiration, and cheer each other on. 
Wikman's hive of lessons and auditions was not the only place buzzing in Hyde Park. At one point, his block of Everett Avenue was home to at least six other classical musicians who led distinguished careers. Among them: the Metropolitan Opera's Isola Jones; Elsa Charlston, a soprano who championed newly-written music; and violinist Joel Smirnoff, who would later lead both the Juilliard String Quartet and the Cleveland Institute of Music. Elsewhere in the neighborhood lived a tiny, unprepossessing soprano named Judith Nelson, who a few years later would find herself queen of a burgeoning early-music recording scene in London. 
The first MOB concerts at St. Paul & the Redeemer (1969-1971) featured Renaissance music, sung without instrumental accompaniment. Howard Brown had already given the neighborhood a taste for this repertoire, and it was Wikman's favorite. But he was also burning to lay down some Bach — and that required instrumentalists. 
The church was remarkably well-endowed with fine players, but not enough to make an orchestra. Wikman needed to reach beyond the parish, as he had with singers. His first Bach experiment was independent of the church that employed him: He and his then-wife, a soprano who would soon win the National Metropolitan Opera Auditions, secured space in Disciples Church to perform Bach's Cantata 199. Barbara Pearson would sing, Wikman would play the harpsichord. They would need to hire out for the other five instrumental parts. 
Wikman reached straight for the top drawer. He was part of the zealous audience for Ralph Shapey's avant-garde concerts at UChicago. That music was insanely difficult to play, and Wikman had been dazzled by the work of Shapey's two principal violinists, Elliott Golub and Everett Zlatoff-Mirsky, players at the top of their profession. Never having heard them play anything else, Wikman cold-called them. Golub and Zlatoff-Mirsky had heard of the promising choirmaster /voice teacher. Bach was great music that they seldom got to play. Why not? 
The concert went forward, and a good time was had by all — Wikman not least. He had expected the violin-playing to be good, but... "When I got a load of how they sounded on traditional music, there was no doubt left in my mind."
In 1972, Wikman presented his first concert with the orchestra at St. Paul & the Redeemer. On the menu were two Bach cantatas, with a chorus and orchestra of 28 each and a quartet of vocal soloists. The Renaissance concerts had drawn very appreciative listeners, but never more than 50 or so. For the Bach, the church was packed. 
"I got the message," said Wikman. 
Listeners got his message, too. They were cradled in the sublime opening strains of Cantata 104 ("Thou Shepherd, Israel.") They were haunted, perhaps, by Maurice Greene's Baroque psalm setting, "Lord, Let Me Know Mine End." Many of them were already die-hard Bach fans. Many of their friends soon would be, as MOB proceeded to dish up more of the Kappelmeister's work.  
A major sector of the audience were well-educated immigrants from central Europe. There were large numbers of German speakers, both Jews and Gentiles, for whom this music had been one of emigration's harder losses. Attending a performance of Bach's St. Matthew or St. John Passion was a seasonal tradition for all of these people. Their own religion, or lack thereof, didn't come into it. 
Their language did. Through most of the '70s, MOB presented Bach Passions annually in their original German. And no one appreciated that more than the native German speakers who, according to Wikman, filled the first 10 wide, wide rows of the Blackstone Ave. church. (The United Church of Hyde Park, at 53rd and Blackstone, had become MOB's headquarters after it outgrew the Church of St. Paul & the Redeemer.)  "People would sit there and silently mouth the words," said Wikman. He used this fact to terrify his singers into mastering their German pronunciation: This was not an audience to be fooled. 
Violinists Golub and Zlatoff-Mirsky became the backbone of Wikman's orchestra, and stayed aboard for his entire 30-year tenure. The orchestra, in its early days, also included Chicago Symphony icons Ray Still (oboe) and Adolph "Bud" Herseth (trumpet).
Wikman retired in 2001, and the organization carried on in a different way. Churches — the venue for which MOB's repertoire was written —  were abandoned in favor of more modernistic venues like the Harris Theater. The number of performances and rehearsals was greatly reduced. Wikman's musical responsibilities were divided among several conductors. Those ranking highest don't live in Chicago. But executive director Declan McGovern is a Chicagoan on the spot, who's been praised by musicians for his genial administration. MOB approaches its 50th birthday as a less prolific group, but still an important contributor to Chicago's culture. 
Zlatoff-Mirsky won his own international notoriety over 30 years as concertmaster of the Lyric Opera of Chicago. For him, playing in MOB on the side "was like dessert." 
"The orchestra we assembled was a tremendous vehicle for Tom's interpretations," he said. "But for me, the human voice is everything. Instruments don't hold a candle to the voice. And with Tom, we always knew the singers would be good." 
At Lyric Opera, Zlatoff-Mirsky played under dozens of top-tier conductors, with star singers on the stage above him. There were some unforgettable performances, he said, "flashes of greatness here and there. But not every Lyric performance was like that. Any weak link could throw it off." 
With MOB — a smaller, nimbler outfit with one guiding artistic vision — "the magic was always there. It was, in many ways, the most satisfying part of my career."
This is the second in a series exploring some of Hyde Park's classical music history. The first part can be read here.