Students at Akiba-Schechter Jewish Day School celebrated the completion of their learning with percussionist Reese Carr, who was in residence during the school's High Holy Days-affected month of September, with a show for parents Friday in Harold Washington Park.
"The students started this the second day of school, and every day for like an hour, they've been working on this," said Rabbi David Bauman. "This last month has been weird with the Jewish holidays — we've been in school, we've haven't been in school. And so this has been one of the wonderful, consistent programs that we've been able to offer, as well as other holiday-related programming for the students to really give them a sense of community."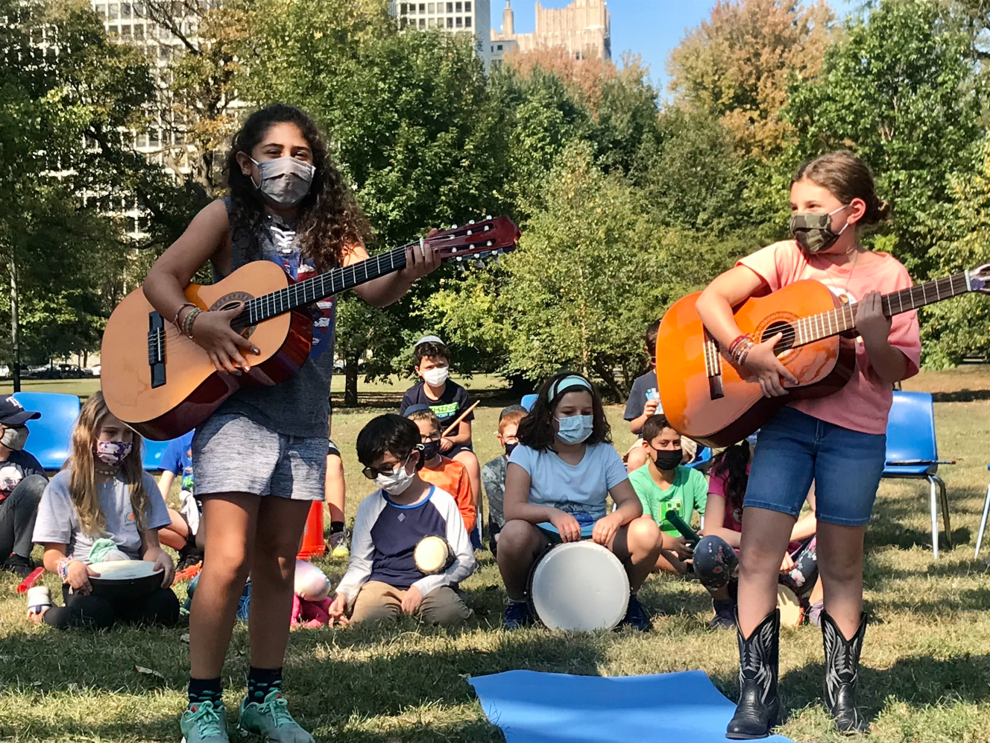 Carr is a Chicago native and New York University alumnus who recently moved back to the Big Apple. 
"This is kind of a pilgrimage back here," he said. "And what a beautiful, poetic way. I spent 30 years in music and film, in New York and the East Coast, and traveling with my music to places like Africa, Italy — all around the world, to come back home, to be able to share this with you today."
And so the students went with the show, "Journey through Rhythm," classes performing sequentially, with soloists, duets and short ensemble breakdowns.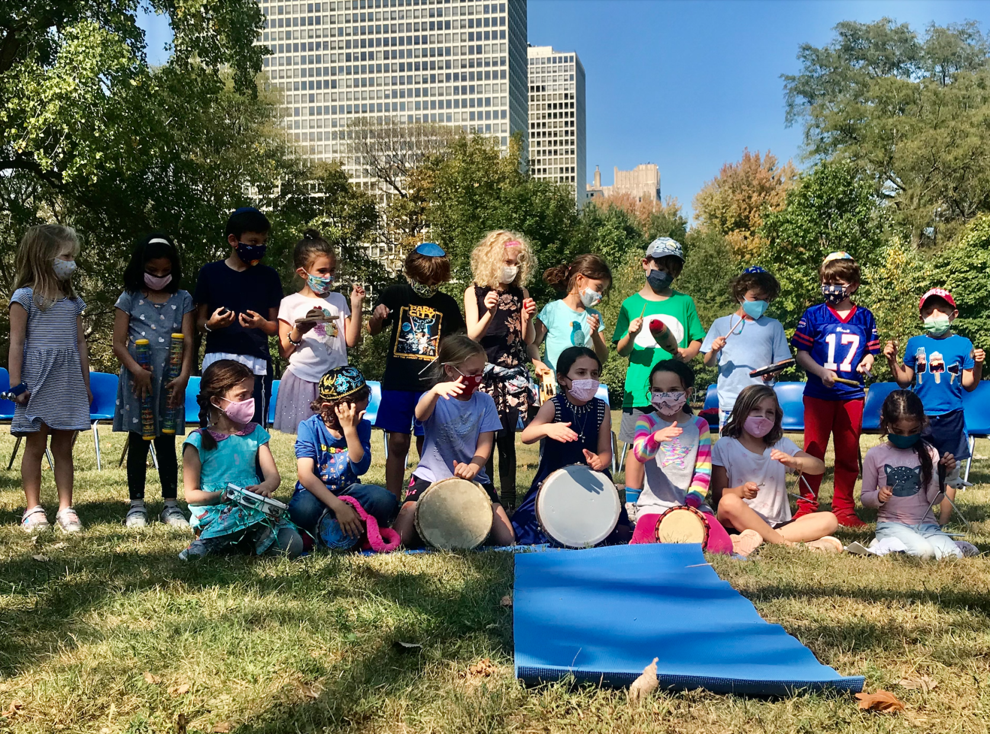 "They made it easy for me," Carr said. "I built the house, they decorated. Know that a lot of the rhyming and publishing rights goes to the students today."