Scores of LGBTQ people attended the Hyde Park Art Center's (HPAC) first-ever "Art of Pride" event on Sunday, with music, drag performers, art and crafts for sale and outreach from local health and social services organizations.
"We've supported the queer community for quite some time now, but we really wanted to do it in a way that was more public-facing and really support all the artists we work with," said Ciera Mckissick, HPAC's public programs manager.
Mckissick said the center helps fund artist-run spaces, several of which recommended vendors and performers for the event. Many of the featured artists and organizations from the 2020 Artists Run Chicago 2.0 exhibition, including Ohklahomo and TRQPITECA, performed at the Art of Pride.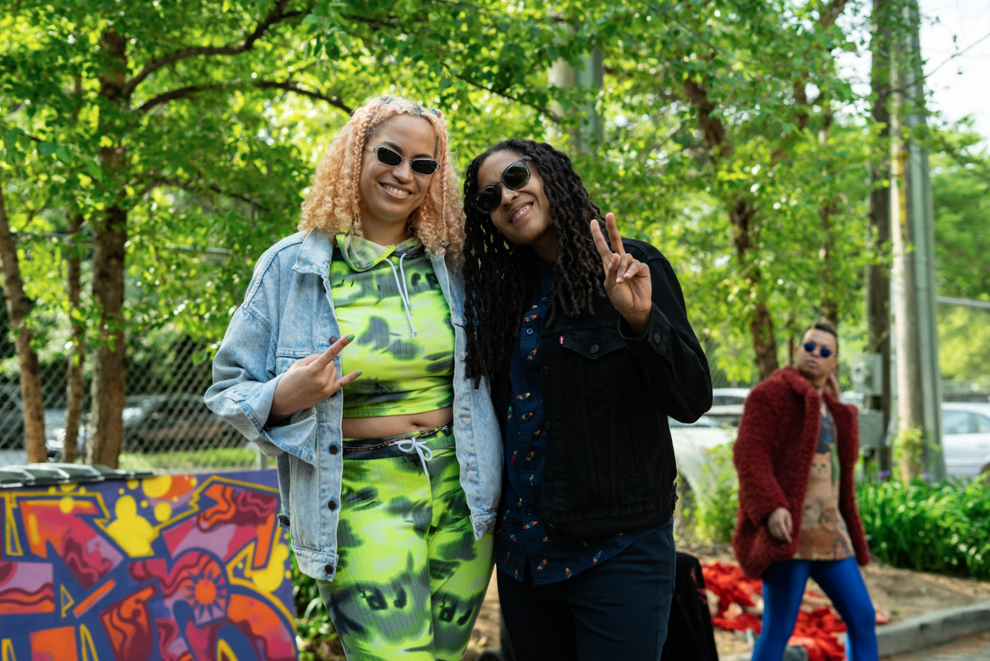 Jacquelyn Guerrero, HPAC's finance and operations coordinator, is part of TRQPITECA as DJ CQQCHIFRUIT. They said HPAC intended to throw a Pride event before the pandemic and noted how mainstream the events have become.
"We really wanted to bring the art community into it, with performance art, and get some economy going in with the vendors," they said.
Mckissick pointed to artists' roles as truth-bearers and the vanguard in society, who create conversations about conversations that might otherwise go unsaid. She said art and queerness are within the same vein.
"There are so many queer folks who are artists and having those similar conversations as well, and just bringing things to the forefront. And that's essentially what we're trying to do here that we have up," she said.
"We have a really poignant exhibition by Stan Shellabarger and Dutes Miller talking about queer love and longevity, the mundaneness of being in a relationship for a long period time, and what it means to live, work and make things together. And I think that we're celebrating that as well, just as a community — how we can come together and make something beautiful and bring it out to the public for a good cause."
The exhibition, "Love Repeating," is on through Sept. 3. It shows the two men as silhouettes in a variety of poses, expressing bodies and the human condition through a queer lens. The art is projected onto HPAC's exterior, 5020 S. Cornell Ave.
Guerrero said conversations have occurred about the exhibitions' content and what it means to celebrate and uplift queer relationships in a public, family-friendly, outward-facing space. The national controversies about LGBTQ visibility, and legal and legislative fights against LGBTQ rights, are top-of-mind.
Mckissick noted the desire to center Black and Latino spaces at the Art of Pride event — the Brave Space Alliance, the Black trans-led LGBTQ community center in Hyde Park, 1515 E. 52nd Place, had a table. Both noted that HPAC is actively soliciting feedback and critiques about its own engagement efforts and programming.