Hyde Park's cultural institutions are bringing in the new year with new exhibitions — some commissioned, some traveling, some drawn from their permanent collections. Here's the rundown on what to see, and where and when to see it.
"Joseph Lindon Smith: The Persepolis Paintings" at the Oriental Institute, 1155 E. 58th St.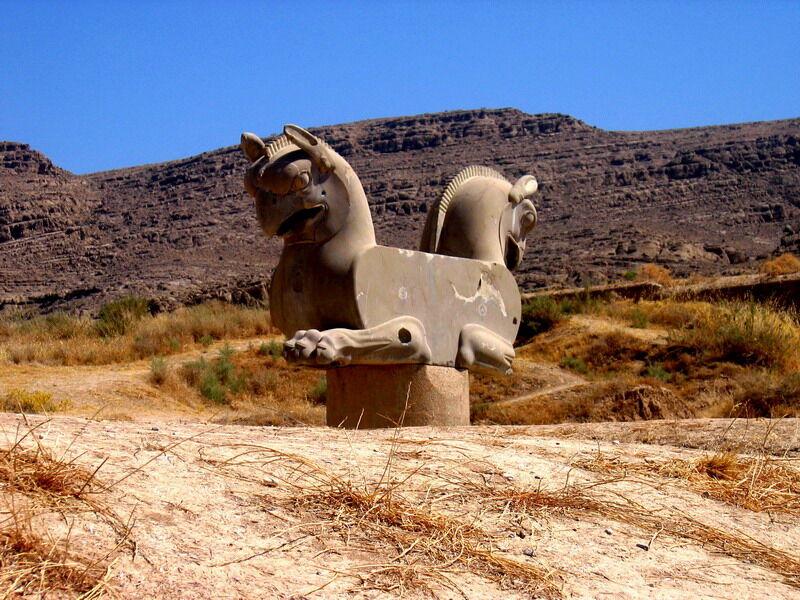 The realism of the American painter Joseph Lindon Smith, who lived from 1863 to 1950, doesn't stunt the magnificence of his archeological subjects. Best-known for his paintings of Egyptian antiquities, he was invited to join the OI's 1935 expedition in Iran.
The trip produced six large-scale paintings of Persepolis, capital of the Achaemenid Empire (550-330 BC) — three portraits and three landscapes. The exhibition is the first time the six of them have been on display since 1939.
Open through Aug. 28.
The Black Creativity program's juried art exhibition at the Museum of Science and Industry, 5700 S DuSable Lake Shore Drive.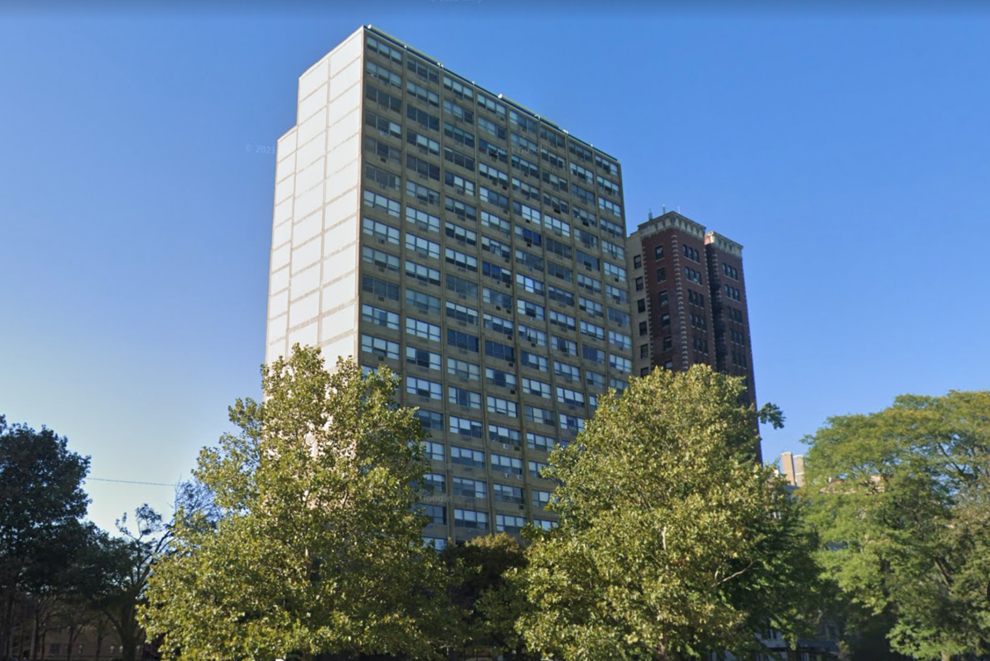 MSI says its more-than-50-year-old Black Creativity program has the oldest-running exhibit of African American art in the nation. This year's juried exhibition has nearly 200 works by professional artists from across the country as well as local student artists.
A new exhibition this year, "Black Creativity: Architecture" showcases architectural materials and drawings as well as models of famous buildings and artifacts. Georgia Louise Harris Brown, the second Black woman to become a licensed architect in the United States, is among the creatives profiled.
She studied under Mies van der Rohe at what would become the Illinois Institute of Technology and worked with him on some of his late-1940s and early-'50s buildings, including the Promontory Apartments, 5530 S. Shore Drive, before moving to Brazil and enjoying a decades-long career there.
"Showcasing the groundbreaking achievements of African Americans gives young people of color the opportunity to see themselves represented in the arts and sciences," said MSI President and CEO Chevy Humphrey in a statement. "Black Creativity celebrates artists, creators and leaders who contribute to their community and help inspire interest in innovation through STEAM."
Open through April 17.
Several shows at the Hyde Park Art Center, 5020 S. Cornell Ave.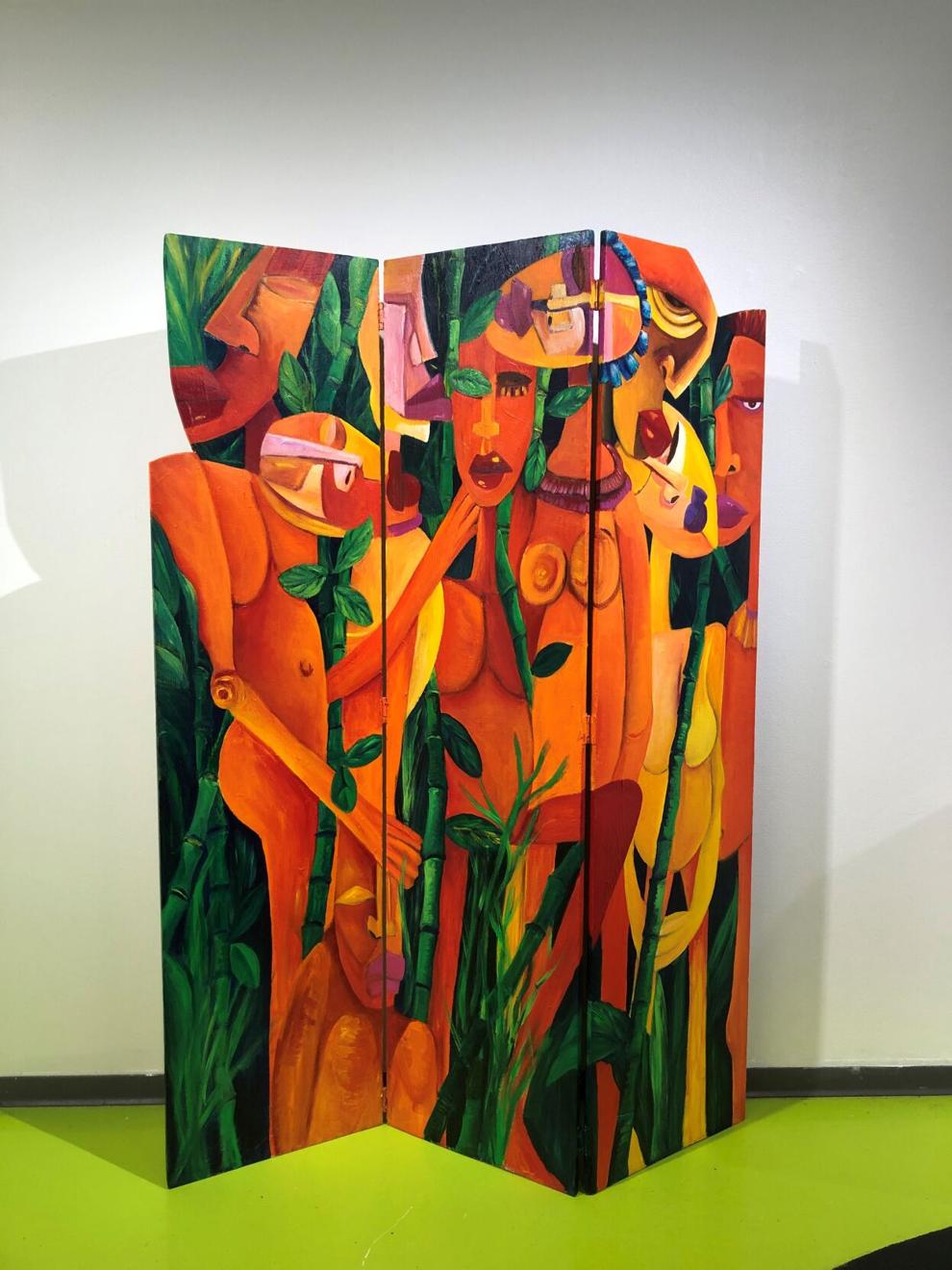 There are four exhibitions on or opening soon at HPAC, with runtimes into the summer.
South Shore artist and educator Malika Jackson, a member of the HPAC Center Program class of 2013, presents narrative paintings, drawings and sculptures inspired by her own life as well as writers like Langston Hughes and Sonia Sanchez in "Whispers of a World Without Words." Open through May 28.
In "Wheel of Life," guest curator and interdisciplinary artist Scott Wolniak, a University of Chicago visual arts professor, invited 13 artists to make works that were animated using zoetropes, the circular device that creates a moving image using sequential drawings or photographs. The exhibition, per a press release, is "a visual metaphor of the notion that limitations can promote innovation and foster a unique viewing experience." Opens March 19, closes July 2.
"Loving Repeating" will be a multimedia installation by Dutes Miller and Stan Shellabarger, who are married and have been creating queer art together since 1993. They are known for silhouettes of each other's bodies and long beards, which will be included in this show that "aims to address the presence and absence of human touch" during the COVID-19 pandemic, connection, loneliness and loss. It includes a large-cut vinyl mural, a multi-channel video projection and a performance aspect. Opens April 10, closes Sept. 3.
"Sequences, Iterations, and Permutations" began as a May 2020 online class at HPAC in which participating artists took photos, made collages and prints, drew, sculpted, took videos, choreographed and wrote poetry. The resulting exhibition, curated from 60 people's work, looks at iteration in the artistic process. Opens April 23, closes July 24.
"Equiano.stories" at the DuSable Museum of African American History, 740 E. 56th Place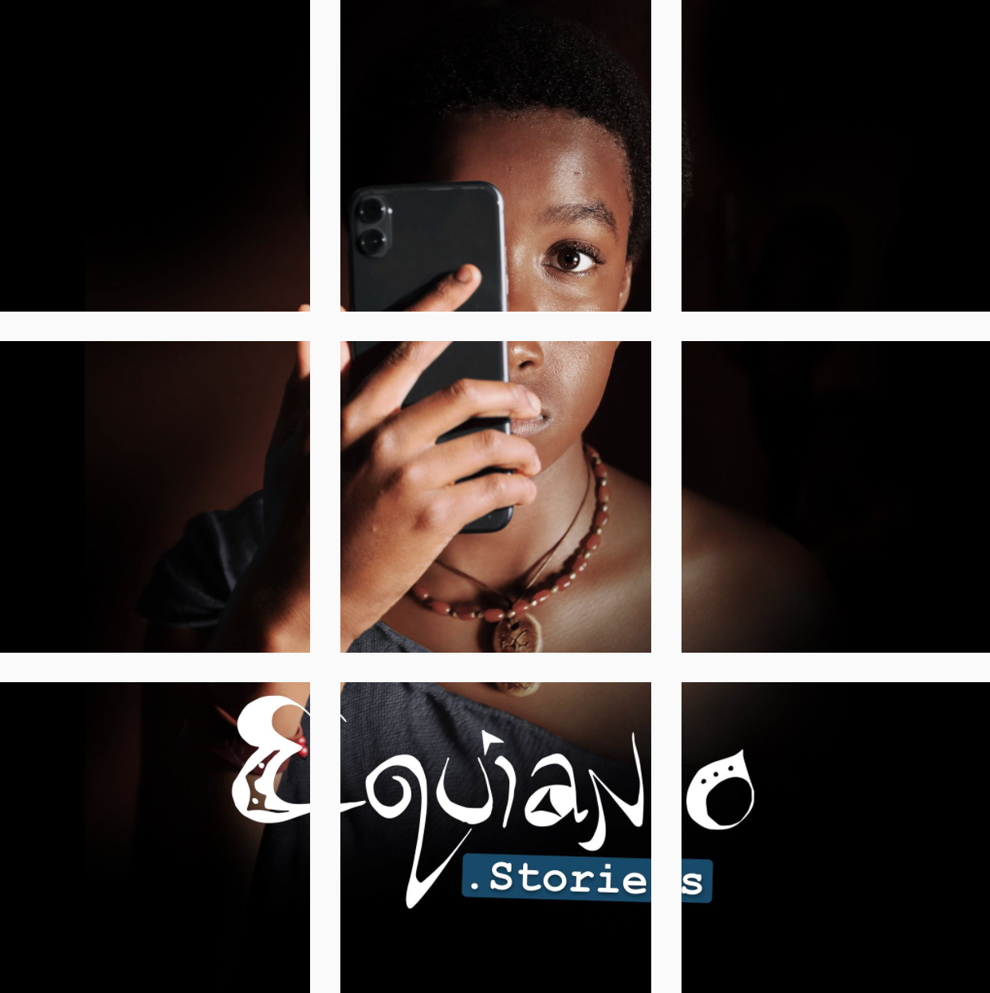 An exhibition of West African artifacts from the DuSable Museum's huge permanent collection is paired with a story on Instagram, found at www.instagram.com/equiano.stories. It shows what it might have been like if Olaudah Equiano, known for his 1789 slave narrative, had used Instagram to depict his childhood in what is today southern Nigeria, as well as his 1756 abduction and voyage over the Middle Passage to Barbados.
The 80-minute film, produced by Israeli studio Stelo Stories, began streaming on Instagram on Feb. 16.
Museum CEO Perri Irmer said her organization began assisting and consulting with Stelo Stories on "Equiano.stories" two years ago.
"Equiano's story has been taught in Black studies and Black literature — and just generally in literature — forever," she said. "That memoir went through nine printings, and his activism helped cause the abolition of slavery in England, the largest slave-trading nation in the world at that time."
Irmer has long emphasized the background of Africa in the Black American experience and was happy to have a chance to examine Equiano's life before his enslavement.
"I've always said that slavery is not our origin story as Black people. This tells our origin story. This is really the beginning, not the slave trade," she said. "This shows the beginning of Africa, his Igbo village, his family, the customs, the dancing, the symbology — all of this beauty that existed before this crime of slavery was committed."
"We have to tell our full story," she said. "You can't understand the present or create a better future if you don't understand the past. And so much of understanding our true origin story is that it began in freedom. We didn't begin as slaves. We began as beautiful, free people, with our civilization, with culture, with our families, with beauty, with joy, with all the things that other people start with. And that's what's been lost all these years in the American educational system: you start with slavery. How do you then help people to understand that they can view Black people as former slaves?"
As an adult, Equiano was enslaved on shipping routes, slowly earning enough to buy his freedom before leaving the British colonies. Irmer said that his is a global story "about understanding where people come from and (how) what they did before influences the resilience, the survival, the thriving of people who were stripped of everything they knew and are still here and still strong."
Local schools are signed up to come see the exhibition, and the DuSable Museum is creating curriculum and study guides to go along with it.
Open, ongoing.
"Arnold J. Kemp: Less Like an Object and More Like the Weather" at the Neubauer Collegium for Culture and Society, 5701 S. Woodlawn Ave.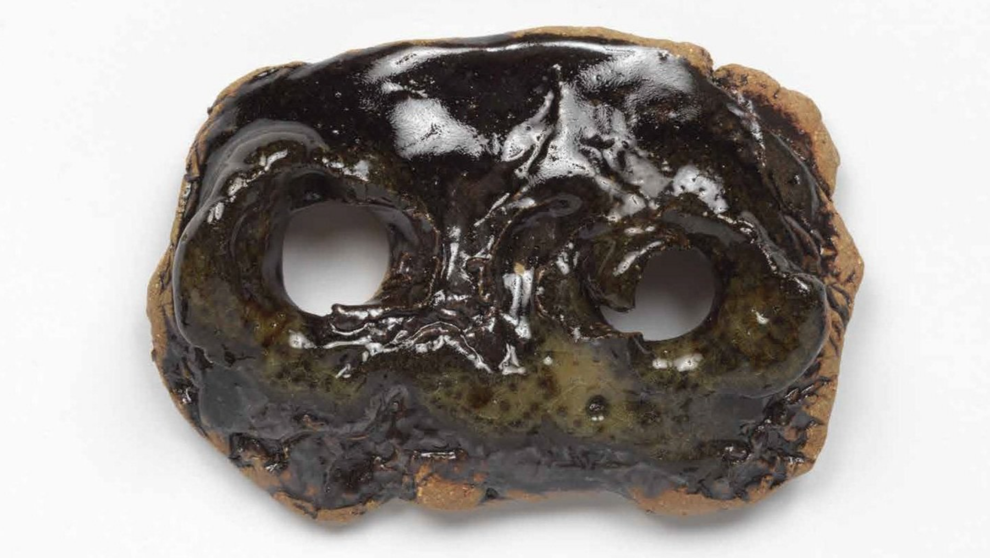 The following is a lightly edited transcript of curator Dieter Roelstraete's description of the exhibition.
Arnold is an artist who's based in Chicago. A coastal person originally, he was born and raised on the East Coast — he's kind of from the Boston area — and then went to spend a lot of time on the West Coast as well, in San Francisco. He actually worked as a curator for a significant amount of time at the Yerba Buena Center. And I'm not sure how long he's been in Chicago, but he's now teaching at the School of the Art Institute. He teaches painting, even though this is a ceramics show. And it's his first foray, actually, and it's kind of a new medium for him.
But you know he works across a range of disciplines, so it's funny to me to consider him as a teacher of painting. Of course he knows what to do as a painter, but he's really kind of a quintessence, in many ways, of the multidisciplinary artist, whose work will be sculptural, installation-based, performative. He also has kind of a strong literary streak. He's written plays. He's very eloquent, actually. And then there's also photography.
Two photographs are on the gallery walls alongside a grid of small ceramic objects arranged on a stage-like platform, titled "Talking to the Sun."
The title of these (photographs) is "Speech Acts." They're from 2019, and they're part of a larger series of eight or 10 photographs. And one of them we blew up and put on a banner outside on the wall out here, facing east. And they're basically his hand manipulating a Fred Flintstone mask. And of course, you know, the semantics are open to a wide range of interpretations, but to me, it's quite interesting, as a European who of course knew of the existence of Fred Flintstone — it was a very popular show in Europe in the '70s, '80s, when I was a child or a young person.
But of course the cultural meaning or the cultural cachet of "The Flintstones" is quite different in the U.S. than it is anywhere else. I was actually stunned to learn that until "The Flintstones" was dethroned by "The Simpsons," it was the single-most-popular animated TV show in American TV history, which I thought was a little bit shocking, because of course when you think of "The Flintstones" now, in the post-Trump era, then the first thing that comes to mind is basically the reptilian impulses of this bigoted suburban macho Fred Flintstone and his buddy Barney Rubble, right?
And I'm not going to push this narrative too much — I mean I already did, I guess — but Arnold is a Black man. He's a gay man. And he is someone who, as an artist, must have felt beleaguered during the catastrophe of the Trump years, like everyone else working in culture.
These works, in my imagination, are partly a response to the fact of the Trump presidency and its dream of some return to an old golden age that is basically best encapsulated in the troglodyte imagination of Fred Flintstone. And the masks are a bit dirty, a little abject. The face is deformed. There's a lot of play in it. There's a lot of sense of humor about them. They're the kind of rubber masks that you can put over your head and walk around with and be able to say things, right? Calling them "Speech Acts" is something that Arnold has done to kind of allude to the idea of the inexpressible, in such a way. Some things that are better things unsaid and unexpressed.
The tiles are brand-new. The date on these is 2022. The majority of them were made in Ox-Bow (the artists' colony in Saugatuck, Michigan) in the summer of 2021. He made them — they're very well-equipped there — and it's impressive that this is his first really proper experiment in this form, which is fairly new to him. But then again, he is a master of a variety of forms.
There are 500 in all. You can count if it's so important. But it's a huge mass. And they're basically displayed on this low podium. He made them with his hands behind his back. So he'd have a slab of clay, and he basically couldn't manipulate them. And he'd just use his fingers and thumbs to poke two holes in them, and he'd get this object which was then fired and glazed.
I'm not an expert in ceramic technique, so the actual procedure of techniques is not something that I can say much about, but out come these beautiful, geological formations that many people have looked at from different angles. … To me, they're masks, right? And here we are in the middle of February 2022 still wearing those bloody masks, and are we ever going to take them off? …
These are not masks that you would put in front of your mouth. They are masks that you would put in front of your eyes, like a Batman or Zorro mask. But again, the specter of masking is omnipresent in a way.
We published a poster that comes with an essay that I wrote, and at some point I paraphrase a quote from another art critic who basically has described our era as a time of masking and masquerading. And the idea of the mask and the idea of the masquerade also mobilizes all these questions of identification that everyone is so anxious about and that also feed into Arnold's work more generally — though the last thing I would want to call him is an artist who engages in identity politics first and foremost.
Open through April 10.
"Bob Thompson: This House Is Mine" at the Smart Museum of Art, 5550 S. Greenwood Ave.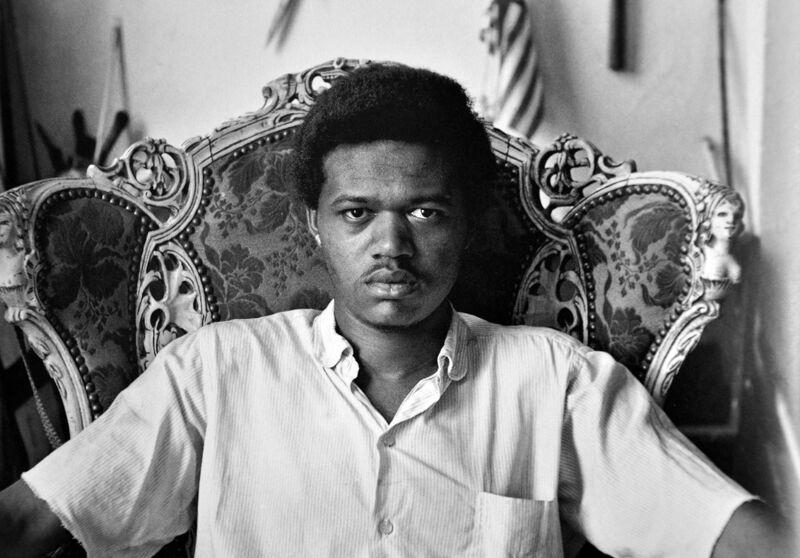 Born in Louisville, Kentucky, in 1937, Bob Thompson left medical school at Boston University in the 1950s and returned to the University of Louisville's studio program, exploring mid-century abstraction and becoming incredibly good at academic drawing.
During the summer of 1958, while training in Provincetown, Massachusetts, he encountered the work of expressionist Jan Müller; Thompson's work took off along Müller's figurative path until his 1966 death from a heroin overdose in Rome.
Between those two points, Thompson was affected by the jazz scene in New York, where he lived, marked by contemporaries like Ornette Coleman, John Coltrane and Charlie Haden. He spent time in London and Paris, where he merged the vibrant colors of Paul Gauguin and Henri Matisse with scenes based on Renaissance and Baroque paintings. He and his wife eventually settled in Ibiza, Spain; Francisco de Goya also impacted his practice.
"There's almost too many references to cite," said curator Diana Tuite, based at the Colby College Museum of Art in Waterville, Maine, where the exhibition premiered. "It's really possible to see Thompson's work as a prism unto the history of Western art."
"This House is Mine" is only the second Thompson retrospective since his untimely death, following one in 1998 at the New York's Whitney Museum of American Art.
"He's not someone who is even particularly well-known among art historians. My experience at Colby was that there's actually an advantage there, in that this is sort of a person with no baggage," Tuite said. "There's no one painting that looms large and that you're supposed to associate over-much with this artist. I think everybody finds different ways in."
Over his eight-year career, Thompson stripped down compositions and generated his own style. Viewers identify the ways he reworked canonical European motifs. Others like his iterations of color and movement akin to jazz musicians.
"It suggests how free he was to paint the ways he wanted to, because essentially his reputation was on the rise and he was beginning to enjoy some broader commercial success beyond the early support of a few key collectors," said Tuite. He was a young, strapped-for-cash artist without a reputation to uphold.
In recent years, scholars have moved away from the idea of "African American art" as a genre in and of itself. Tuite said one of the exhibition's points is that Thompson was a Black artist bringing his own lived experience and those of Black Americans into art history.
"He is an American artist, and he is also a Black American. And so it just feels to me that Black American experiences are the American experience," she said. "I think it's about more inclusive visual history, the way that he's using the history of Western art to tell these stories. It feels to me like a kind of insertion and assertion, also, of that Black American experience more than anything akin to 'Black American art.'"
She pointed out that "Art and Race Matters: The Career of Robert Colescott" — showing large-scale works of an artist known for his bracing statements about American race, gender and inequality — is also on display right now at the Chicago Cultural Center, 78 E. Washington St., through May 29.
"I think they actually make a great pair for understanding both projects, the ways that they're kind of subverting and also being really appreciative of Western art history," Tuite said. "There's a sort of way that they're both indebted to it but also challenging it."
On through May 15.
Two shows at the Renaissance Society, 5811 S. Ellis Ave.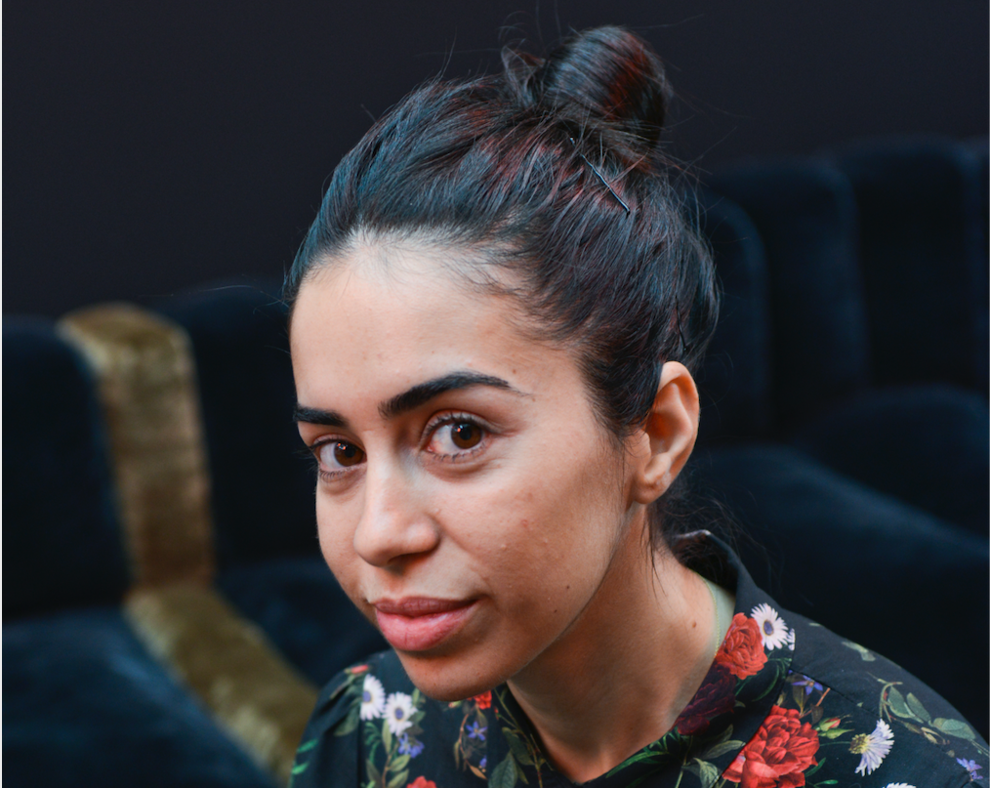 Renaissance Society Executive Director Myriam Ben Salah has curated two upcoming exhibitions, both involving video installations. Both are well in step with the decidedly avant-garde direction she has taken the 107-year-old contemporary art museum.
Chicago's contemporary art museums, headed by the Modern Wing at the Art Institute, 111 S. Michigan Ave., followed by the Museum of Contemporary Art, 220 E. Chicago Ave., each serve different missions and audiences, Ben Salah said.
"I would say the main mission of the Renaissance Society is really to be a partner to artists, to allow them to take risks and to allow them get into the next step of their career by making a meaningful project that contributes to any shift in their career," she said. "We're there to help them experiment. We're there to help them get more resources to make something happen."
Audience-wise, Ben Salah pointed out that the museum is on the fourth floor of an academic building. "We don't have a walk-in audience," she said. "People have to know about the Ren to come. And so over the years, we've built our public, which is students, art enthusiasts, etc."
She understands that some exhibitions may be seen as esoteric, but emphasized that the Ren always has "apparatuses around them that allows anyone and everyone to get to the point of what we are presenting." Artists give talks on opening day. There are resources about the art online. Programs and gallery guides are available. "There's always something to create a narrative or a discourse around the exhibition to make it accessible."
Artists may go pretty abstract — the Ren encourages that — but Ben Salah said she and her team want to ensure viewers are able to see for themselves what they might find interesting in the work. 
"Life on the CAPS," which opens on Saturday, Feb. 26, and runs through April 17, is a supernatural, dystopian film trilogy by New York-based artist Meriem Bennani about a fictional island in the Atlantic Ocean. Teleportation in this universe has replaced air travel.
Ben Salah, who has been collaborating with Bennani over the past six years, said she typically films documentary-style with her phone in her native Morocco. This chapter at the Ren marks a shift, however, as Bennani is working with a crew, including a director of photography and a musician.
Motifs of biotechnology and the history of island societies run through the exhibition. The theme is immigration, legal and illegal. A veiled version of Immigration and Customs Enforcement is detaining people as they move between continents, trapping them in a state of limbo because their molecules are disembodied. Two characters — real-life musicians in Marrakesh whom Bennani found online and collaborated with — come to the fore, a father and son, one preoccupied with revolution and the other with music.
"I think that there is a sort of melancholic sense of what it means to be between two places, between two ages, between two bodies or just a state of transition that is very present in the video and is very poignant," Ben Salah said.
Diane Severin Nguyen's "If Revolution is a Sickness" opens on May 14 and closes on June 19.
Nguyen is a photographer who recently started making films; this one "is really a reflection about how the dynamics of east, west, north and south are completely intertwined and very difficult to pull apart," Ben Salah said.
The installation specifically focuses on a character named Veronica, a Vietnamese orphan who comes to fame in Poland as part of a K-pop band.
"The movie starts as this very melancholic coming-of-age story and transforms into what looks like a K-pop music video on the background of historical Polish monuments, because it was shot in Warsaw," said Ben Salah.