Myriam Ben Salah, the incoming executive director of the Renaissance Society, is excited to take command of her first art museum after organizing the upcoming biennial at the University of California, Los Angeles' Hammer Museum and working as curator of social projects and public programs at the Palais de Tokyo in Paris.
In an interview, she says the this year's coronavirus shutdown and dramatic social unrest has given profound insights into the presentation and role of institutions in the art world. She says she feels a special urgency about the Renaissance Society's place in a community and city in which she is a newcomer but in which she is eager to work.
She was born and raised in Tunisia, where she attended the French school, and matriculated at the New Sorbonne University at 18, where she studied first poetry, history and Western philosophy before switching to business school — all while continuing studies in theater and performance at Paris III.
"While I was there, I attended a lecture at the time by the deputy director of Palais de Tokyo," she said, referring to the famous modern and contemporary art space in the 16th arrondissement. "He was talking about contemporary art's search for new ways to engage with audiences."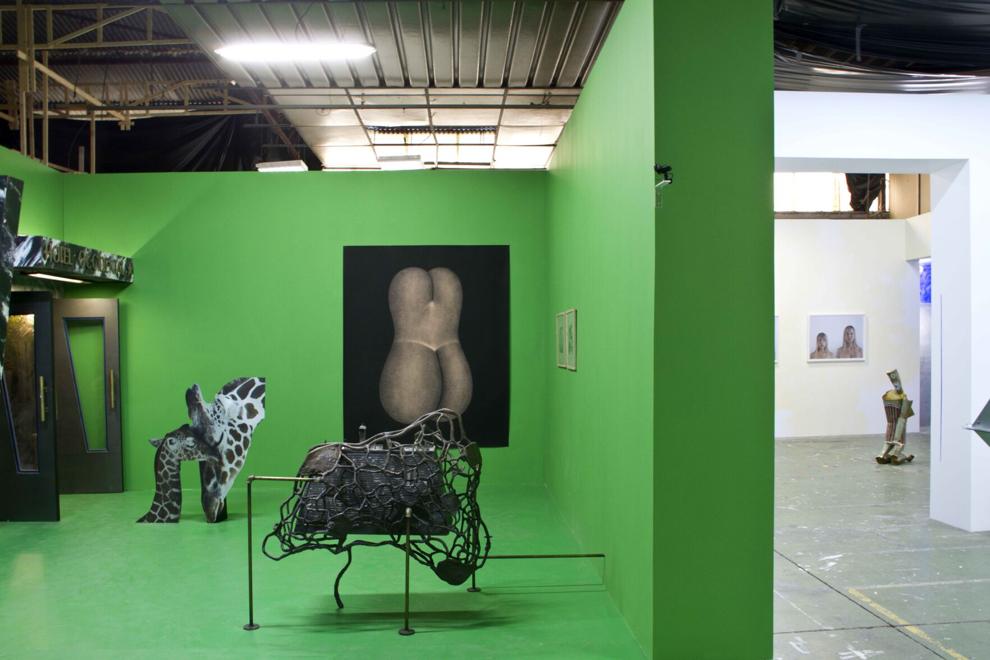 She emailed him the next day to ask for an internship, and her career took off. She was brought on to set up the museum's patrons' club, to help attract private and corporate sponsorship, and ended up staying for seven years.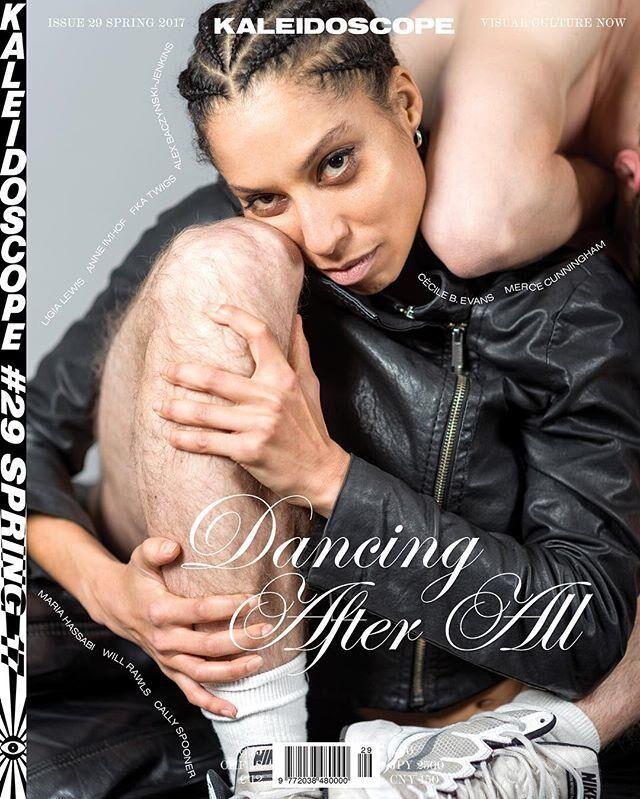 "I truly immersed myself in learning about art history, theory, practices," she said, eventually putting together performances, screenings and publishing initiatives.
On top of her job at the museum, Ben Salah began freelance curating, and in 2016, she started editing Kaleidoscope, a visual culture and contemporary aesthetics magazine based in Milan. Though the pandemic has delayed its opening, she also co-curated "Made in LA," the biennial exhibition at the Hammer Museum, which was itself a two-year project.
After 15 years in Paris, Ben Salah will move to Chicago to take the reins of the Renaissance Society, 5811 S. Ellis Ave.: an unabashedly avant-garde, boutique, contemporary gallery space. Her predecessor, Solveig Øvstebø, returned to Norway to become executive director of the Astrup Fearnley Museum of Modern Art in Oslo.
As far as her own tastes, Ben Salah said her interests are sparked by conversations with particular artists. "Then I get into their practice, and that develops into a long-term relationship around their work," she explained. "One thing I'm particular interested about and that I've been interested in developing in my practice over these past years is the interaction between the very avant-garde and the mainstream, like the point of friction between pop culture and the very experimental."
Ben Salah has not spent much time in the Windy City. She said the city's powerhouse institutions like the Art Institute, 111 S. Michigan Ave., and Theaster Gates' Rebuild Foundation, 6916 S. Dorchester Ave. factor into her conception of international contemporary art — in Los Angeles, she has collaborated with the Underground Museum art gallery, which has a relationship with Gates and operates similarly as he does on the South Side – but she conceded that the prospect of moving here to start a new job is daunting.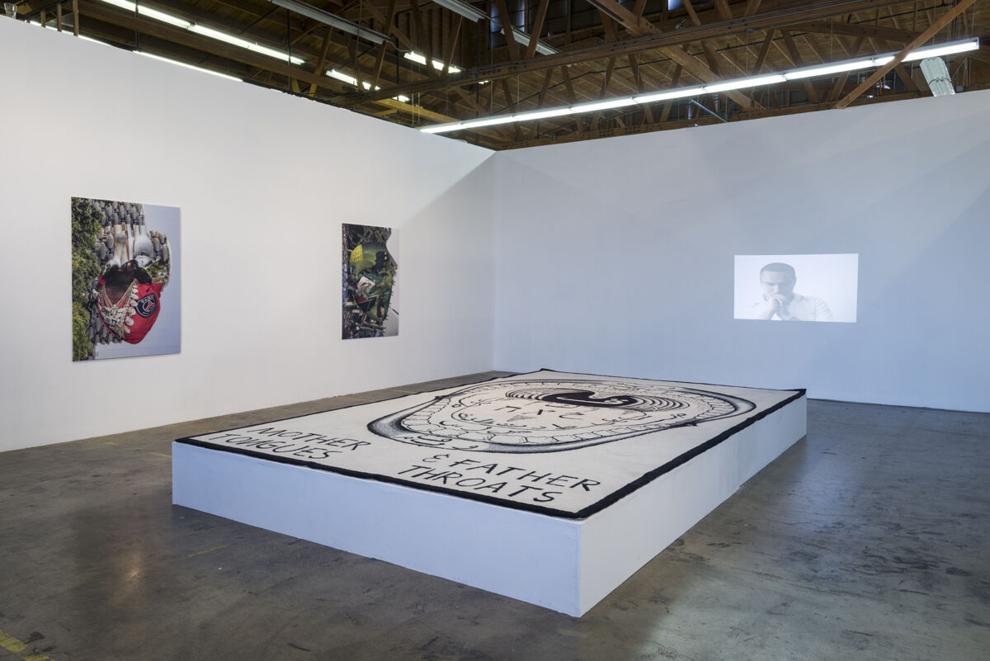 "I feel like in some way everyone is starting a new chapter somehow," she said. "Everyone is beginning again, because there's sort of no going back to life as we knew it before, it seems. We're all starting, but on top of that there's a new professional chapter, and this idea of taking on an institution in this new context — it's challenging, but it also makes it exciting, because it opens up possibilities that we were taking for granted in the running art institutions."
She thinks this period of quarantine and limited travel has made people more aware of problems of access. How can museums be accessible when people literally cannot visit them? "For us, it might be a temporary situation due to this pandemic," she said. "For some people, it is actually a permanent situation, either for social issues or for disability issues or for many issues."
How online formatting can serve art also interests her — not in an attempt to replicate the real-life viewing experience it, "But really through using the potentialities of the online and the internet to give it as a platform for artists to create, using it as almost as a material."
And thirdly, she recognizes that the unrest of the recent months has reiterated public distrust in institutions as they exist, including museums, and believes museums should question their relationships with audiences, artists and funders.
"I think art became more political in content" in recent years, she said. "There were more artworks dealing with political subjects or representing political subjects, but I think the representation of politics is not politics, and I think what we need to address is the way we make art, the way that we circulate art, the way that we show art. It's not just a consideration of who we're showing in the art space or what is represented, but also who we're showing to and how are we showing it."
What needs to happen is a shift, she said, from showing and representing politics inside artworks to embodying politics that the museum believes in.
"I really look forward to being there to dive into the context  of Chicago, the University of Chicago and the South Side," she said. "I think these are very interesting and exciting points for me, thinking about audiences, formats, who to be working with, who to hire for specific projects. For now, I'm coming with questions, and I hope that I will get to draft the answers with the team, colleagues and audiences that surrounds the Renaissance Society."