Recovered materials as construction materials are in vogue, and Chicago sculptor Lan Tuazon, motivated by the ways people use, discard and reuse any manner of everyday objects, has applied that aesthetic to her new exhibition at the Hyde Park Art Center, "Fossil Fuels: SUM."
Containers permeate the show, which itself is centered on a scale-built one-bedroom house. Cut-in-half containers are stacked one inside of each other. "It's kind of copying natural processes of accumulation and growth, and then essentially the idea is then grow to an even larger and larger container," Tuazon said.
HPAC itself becomes a container, she explained, and the planet itself becomes one, too.
Tuazon used natural and synthetic materials in "Future Fossils," but she does not see a division between the two, as all are extracted from the earth. There are glass hot sauce bottles and plastic shipping containers alongside walls made of lumber and logs made of compressed newsprint.
More materials will be added to the show over the life of the exhibition. Guests are invited to bring plastic goods to HPAC, 5020 S. Cornell Ave., to be shredded on site, which sheet press companies will then turn into raw materials.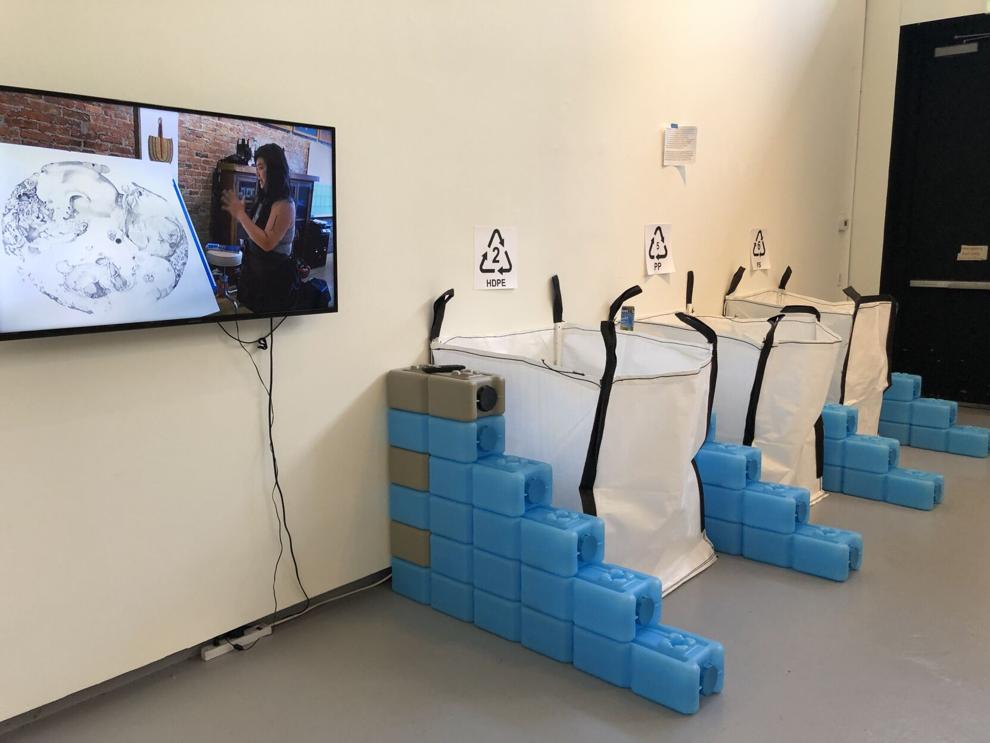 "If I'm kind of making this argument that objects have this longer existence, I think it's really great to replicate that things change over time and duration," she said. She sees the exhibition as social practice art and wants the public to participate.
"I think that waste is the philosophical impasse of no longer seeing value in a thing. It's not a literal understanding of waste. It's more like how we reevaluate and revalue a material so that it avoids this stage of being waste."
The use of recovered materials is already a niche movement in architecture more so than the visual arts. Due to manufacturing and trade disruptions during the COVID-19 pandemic, building materials like lumber have recently skyrocketed in price.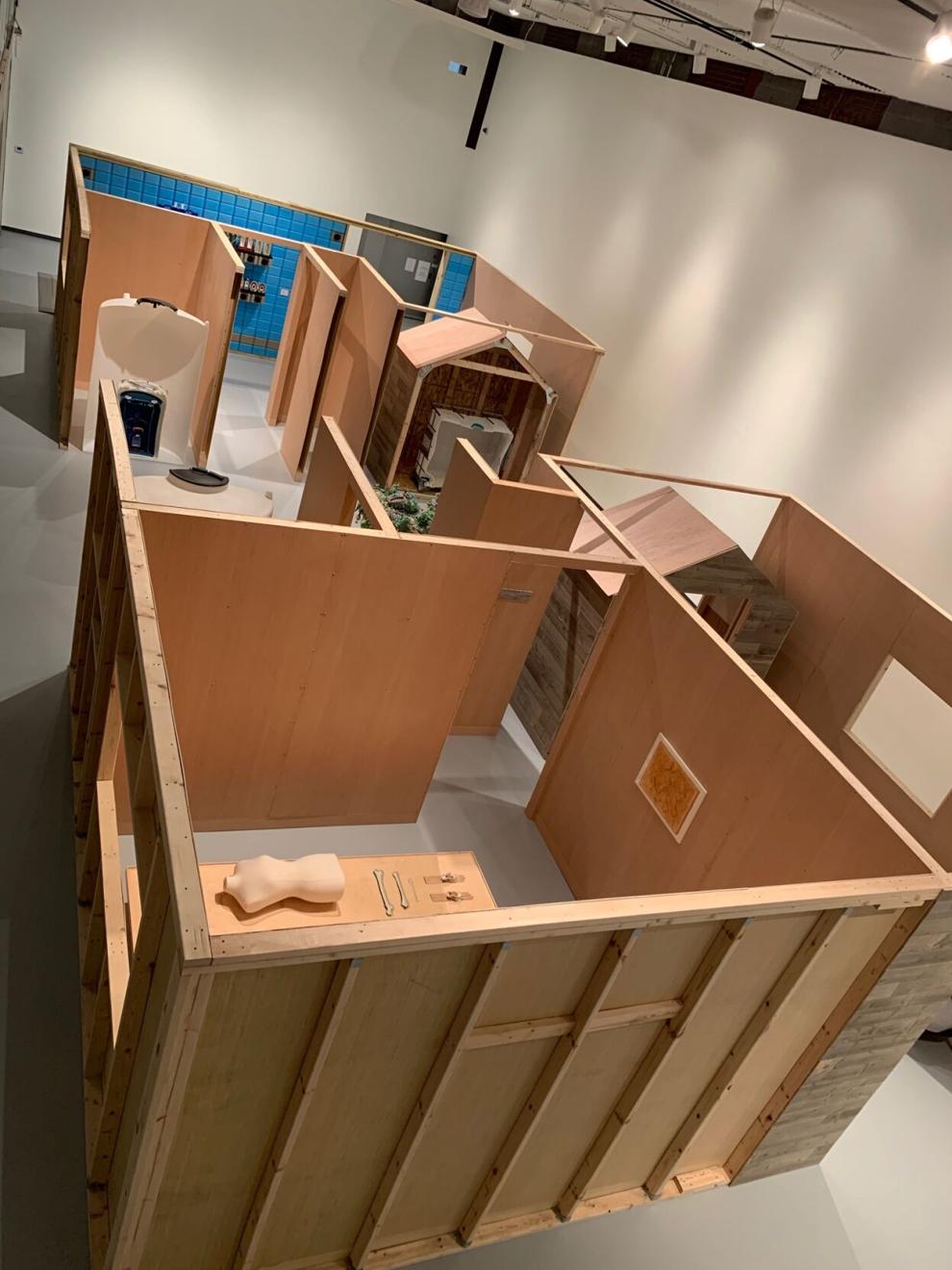 "I think that I should make a distinction, though, that when architecture does this project of 'modeling' what recovered materials can do, it is to kind of present a promise that it's solved," Tuazon said. "As an artist, there's a reason why this is a test site, because we get these ideas and we're kind of influenced by them, but when you really test it out, what does it really look like? And truth be told, we are nowhere near the promise of that ideology."
Everything Tuazon did in the show is real, but it was time-consuming to make — and not ready for mass, real world roll out. "I think that's why it's called a test site," she said. "My task is not to make you feel better at night, thinking that there is a solution. It's more like, 'Let's test it. Let's see if there's a solution. Let's fail a few times in order to understand a problem, not present a solution.'"