A South Side vegan restaurant is opening a new location at Woodlawn Station, the mixed-use housing development at the corner of 63rd Street and South Cottage Grove Avenue. 
Latrell Garnett, 28, started Conscious Plates as a pop-up restaurant in 2018. Customers quickly inundated him, and he began offering meal-prepped food cooked out of his home. 
In 2019, the restaurant moved into Boxville, the mall of shipping containers on 51st Street near the Green Line. 
"We're the prime tenant in Boxville. We started serving hundreds of people a week, and having such a small space, that's challenging to do," said Garnett, who lives in Woodlawn. "Earlier this year, it just became clear that it was time for us to get a bigger space." 
The most popular menu items at the Boxville location are the oyster mushroom wings ($14), burro banana fajita fries ($15), and avocado fries ($7). Garnett said that the menu will expand at Woodlawn Station, where the restaurant will have more space — more sandwiches, pizzas and desserts are in the offing. (All the foods at Conscious Plates fit an alkaline diet, of which Garnett is a proponent.)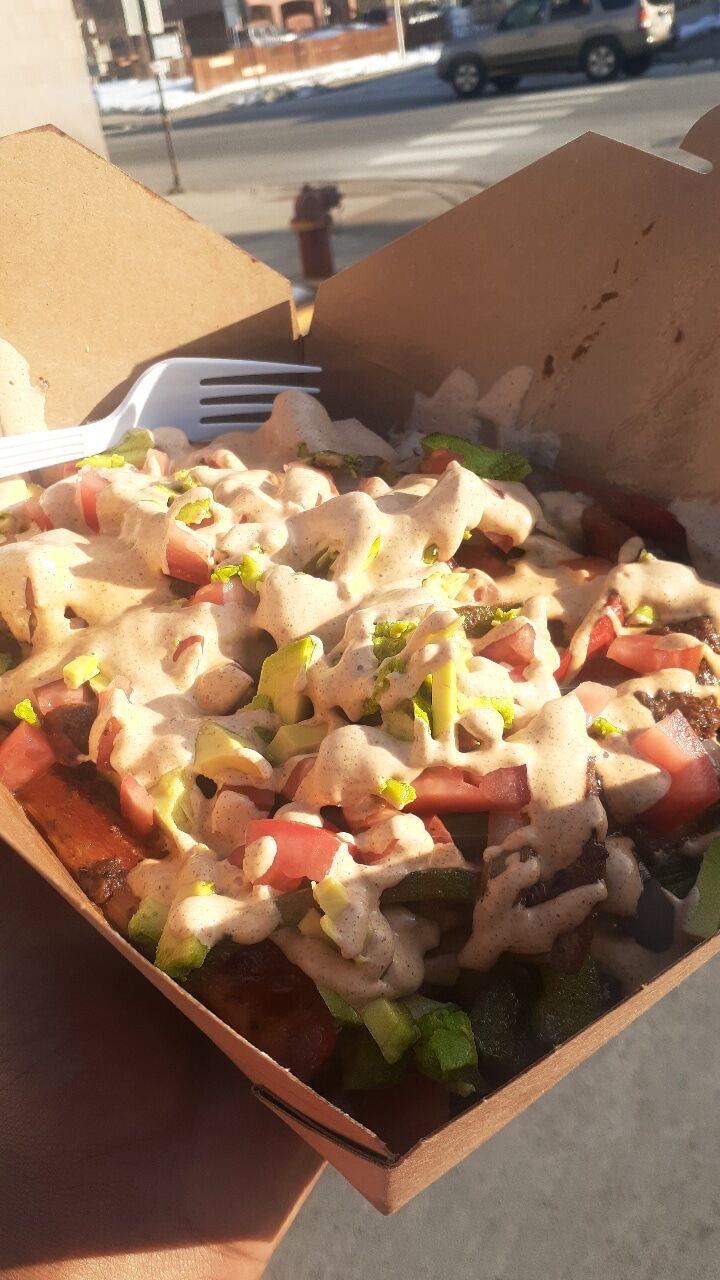 When considering where to expand, Garnett said it took some time to find the right storefront — "I had already looked at maybe like 10 different spaces, and I saw this. I just knew it was the space...it's beautiful on the inside, it's beautiful on the outside, a lot of natural lighting." 
"We wanted to stay in a neighborhood where the neighborhood needed (us). … We're not far from college students, we're also not far from, you know, a predominantly minority neighborhood. We're in the intersection of a lot of different neighborhoods from Woodlawn to Hyde Park to Bronzeville to Grand Crossing," Garnett said. 
"(The location) is right underneath the Green Line train station, so it's accessible. We're not only just 10 minutes from where we're moving from, but it's also the same train line. So it feels like we're on floor one, going up one floor."
Over the next few months, Garnett, who is bringing on another partner in the business when the Woodlawn location opens, will begin construction on the restaurant. He hopes to open by mid-winter, either January or February. 
Conscious Plates will join Daley's Restaurant, Red Clay Dance Company and a UPS store at the 70-unit Woodlawn Station, run by the nonprofit Preservation of Affordable Housing. (The development recently won a tax credit award from the Affordable Housing Tax Credit Coalition.) 
Garnett is financing the move to Woodlawn Station on his own, which he says gives him confidence that the venture will succeed. 
"We can get to the point of opening a brick and mortar restaurant and finance it off the fact that there are so many people who have purchased food from us. It just shows that there's a need for it."