"We will serve totally authentic Mexican food, no Tex-Mex, no imitations."
So says Pascual Medel, the owner and head chef of Hyde Park's new taco joint, Tacos El Pastor 53, now slated to open in early July. The restaurant is located at 5319 S. Hyde Park Blvd., taking the space formerly occupied by Mikkey's Retro Grill, and will serve tacos, quesadillas, tortas, sopes and huaraches.
One of the main draws will surely be the tacos al pastor. They will be carved from a trompo — a spinning spit, like those used for preparing gyros, which in this case will roast chile marinated pork on all sides. Medel said this popular variation of pork tacos will be prepared traditionally, with the cook cutting chunks of roasted pineapple off the top of the spit and nestling them in among the sliced meat. (An order of tacos will cost between $2.99 and $5.50.) 
Also unique will be the restaurant's handmade tortillas for their quesadillas ($5.75-$7.99).  
Medel said his menu has undergone several modifications in recent weeks as he and his brother, who will be helping him to run the business, opted to focus exclusively on Mexican food. Medel has eliminated a slew of burger options, which appeared on an earlier menu posted on the Facebook group Hyde Park Classics, opting instead to include huaraches (large, open-faced homemade corn flatbreads covered in meat and salsa) and sopes (circular masa patties stuffed with meat, $5-$6.99). 
Medel said that his salsas will not be watered down, and showed me two thick salsas in his kitchen, one green and one light pink.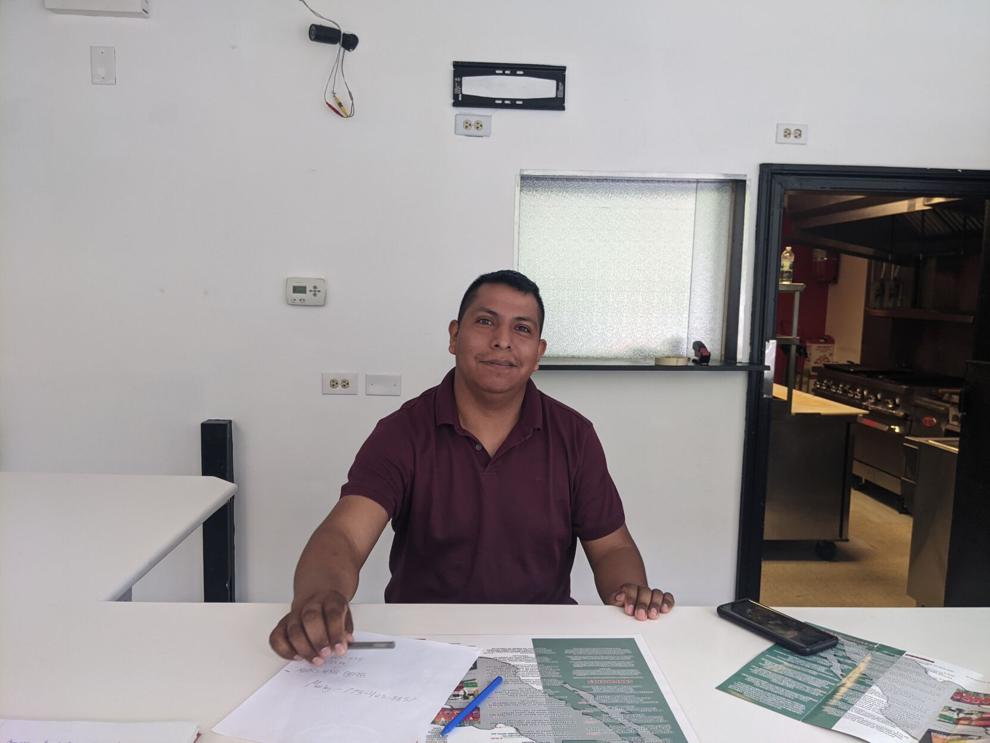 Before coming to Hyde Park 15 years ago, Medel worked in construction in the Mexican state of Puebla. Since coming to the neighborhood, he has been a waiter, busboy, cook and dishwasher at numerous local restaurants, including Nella, Piccolo Mondo and Cholie's Pizza.
"I always spoke to the chefs at each restaurant to ask how they prepared their food," he said.  
Medel said he had thought of opening a restaurant all throughout the pandemic, opting to start it up here because he considers Hyde Park home.
"I live ten minutes from here," he said, "it's a beautiful neighborhood."
His wife, his brother, his brother's wife, and other family members, all of whom have worked in Hyde Park restaurants, will be staffing the restaurant. Though he had expected to open this Wednesday, June 23, Medel said that a problem with his computer system has pushed the opening back into July.
Medel hopes to begin serving various Mexican soups this winter, including menudo and pozole, as well as more vegetarian dishes, homemade moles, and breakfast options. And the restaurant will serve aguas frescas, or chilled fruity drinks, prepared fresh each day.