"What is your dearest wish for 2021?"  
Sue Vinotai, who with her husband, Kai, has run the restaurant Siam Thai Cuisine, 1639 East 55th Street, since the 1990s, did not hesitate: 
A Thai chef. Several Thai chefs would be nice, after the pandemic took most of Siam's kitchen staff away. They were laid off for much of last year, and by the time the restaurant could invite them back, they had scattered to the four winds. 
"Some retired, some went home to Thailand," said Sue, who now spends practically all of her waking hours in the restaurant galley. The people she has tried hiring "know how to cook, but they don't know how to cook real Thai." 
Her niece, Pear, began coming in two days a week: "She can cook. She learned from my mother." But with six kids, it's hard to do more. That leaves only Sue and Somboon — an old family friend who, at 75, is forbidden by her children to work more than three days a week. "If Somboon was gone I wouldn't know what to do. She is so, so strong, more than me." 
Like the other Asian restaurants on this strip of 55th Street east of the Metra tracks, Siam lacks a liquor license or space for outdoor dining. Its survival through the pandemic is due to a robust delivery business, a faithful clientele and helpful friends. "We have a really, really good community supporting us," said Sue, who is clearly encouraged every time a customer shows concern for Siam's future.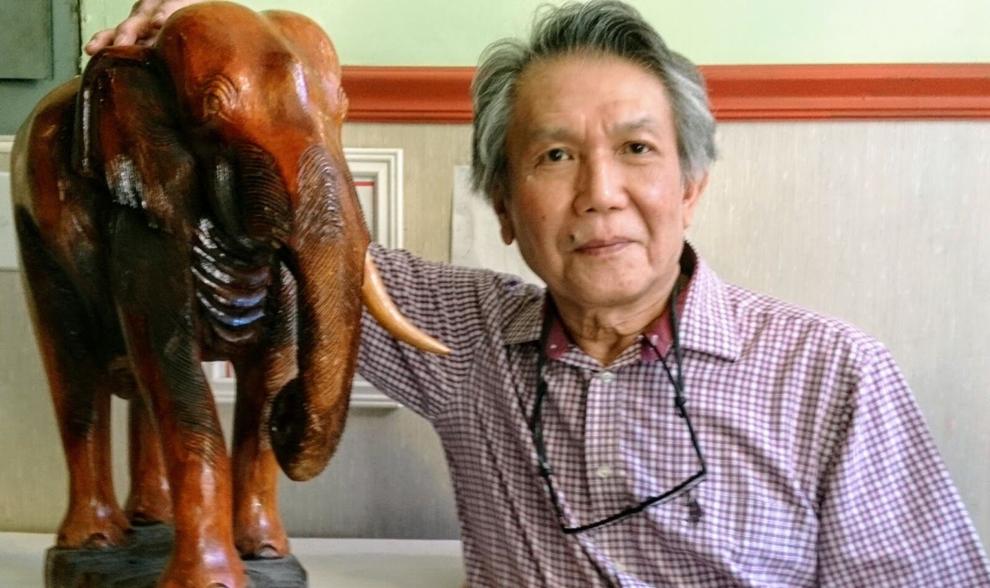 The elegantly decorated Snail, a couple of doors down, is another Thai restaurant that's hanging in through the pandemic. Elsewhere on the strip, Japanese, Chinese, and a third Thai establishment endure. But the Korean place is shuttered.  
It's the panoply of herbs and spices that make Thai cuisine so flavorful and popular, according to Sue. These same ingredients — ginger-like galanga root, aromatic lemongrass, kaffir lime leaves, bright green and red chili peppers — bring health benefits that Thais have known about for centuries, and that are now documented in journals of nutritional science. Behold the vivid colors, inhale the inviting aromas, and you'll know instinctively that she's right.  
With Sue constantly overseeing the kitchen, the food has never been better. Husband Kai, meanwhile, has always been in charge of hospitality. Gregarious and perpetually good-humored, he can take credit for the adjectives like "friendly" and "welcoming" that abound in customer reviews.
In these pandemic times, though, most pleasantries are conducted over the telephone. The storefront is small, and with only about three tables available now for dining in, it could be a while before Siam is again a busy BYOB gathering spot. Kai misses the conversation.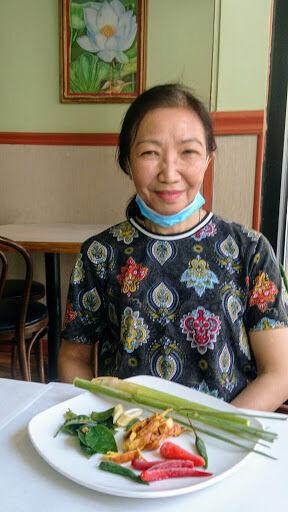 Henry Frisch is among the loyal customers who, when the pandemic hit, redoubled their patronage with frequent delivery orders. A physics professor at the University of Chicago, he and his astronomer wife are huge fans of Siam's food and have introduced many students to the place. He likes being able to support the local people who make Siam's deliveries, rather than paying a cut to a service like DoorDash. 
"We want Siam to stay alive," he said. "It really is a treasure."
Frisch is one of several friends who've helped solve problems when Kai and Sue reached the limit of their English and computer skills. On one customer's suggestion, they applied to several sources for pandemic financial relief. Ultimately they received grants from both the University of Chicago and the City, and a loan at 1% from Harris Bank, but it took some doing. When the U. of C. application hit a technical snag, Frisch made phone calls to troubleshoot.
Sue gave up a lot when she married both a man and a restaurant. She liked her secretarial job at a medical facility — she got to interact with patients and staff, and the work day was a mere eight hours long. She had a start on a master's degree. But family members said Siam couldn't succeed without her.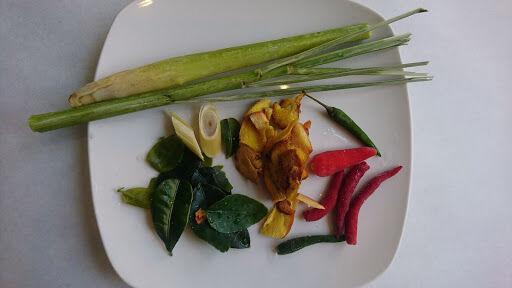 Her 21-year-old son, Krist, steers clear of the restaurant. He saw how it consumed his parents' lives. He tried working for his dad for "a couple of hours," Sue says, before concluding that was a nonstarter. She's happy that he's paying his way, working this job and that while nourishing musical ambitions. 
That the restaurant is still going, that it hasn't collapsed, gives her a sense of accomplishment. And she's proud of the dishes that Siam shares with the world.
Rightly so, according to Gregory Fulham, local wine consultant, culture maven and gourmet extraordinaire, who has long frequented Siam. He was Kai and Sue's last resort one Christmas season when a transformer blew out behind their building, losing power for a whole string of storefront businesses. Just finding the account required a lot of time on the phone with the electric company, and Fulham remembers "a whole hour of the worst Christmas music in the world" while he was on hold. 
But it was only fair recompense for the pleasures he's experienced at Siam, and continues to have delivered. "I find it hard," he confided, "to even carry on without their rice soup."