This is the first in a series of columns from photographer, writer and Hyde Park resident Yasin Muhammad about young artists in the neighborhood. 
If you've recently passed by the new Philz Coffee location on 53rd Street, you might have noticed multicolored, mildly trippy art painted on the windows. It's not difficult to find out more about Mallory Iszard, the young artist behind some of the work: she's tagged just about each one of the paintings with her alias, Seventh Nebula.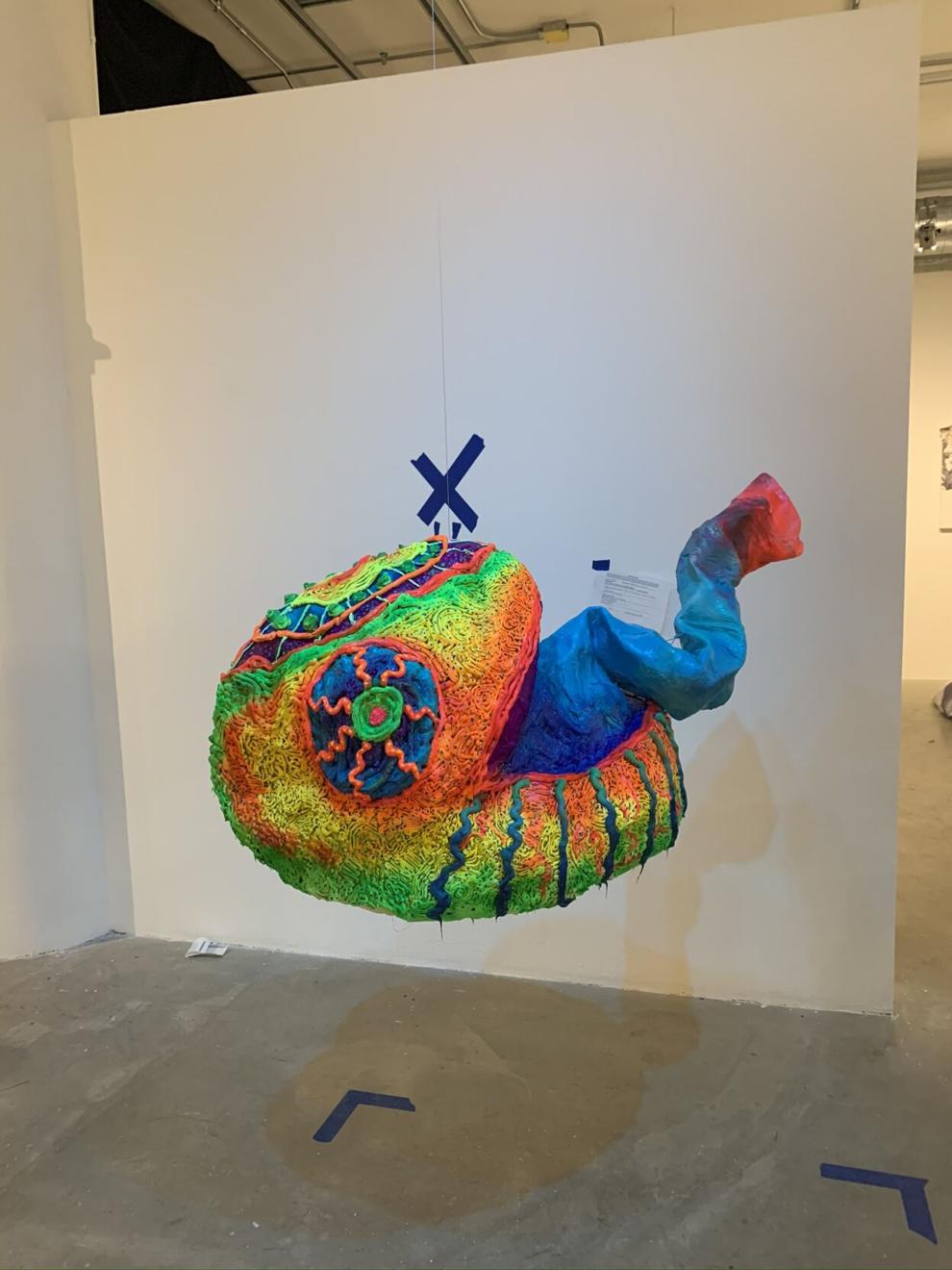 Iszard, who's originally from Kansas, decided to come to Chicago in 2016, where she spent four years studying at the School of the Art Institute of Chicago. After graduating, she said, she wanted to grow her influence and expand her horizons in the city instead of going back home. To that end, Seventh is gathering all of her projects, doodles and pieces from art school and generously distributing them across the neighborhood, muraling Hyde Park coffee shops and restaurants like Cafe 53, the Mesler at the Sophy Hotel and Philz.  
Iszard's work of beautifying the neighborhood with creativity comes from her philosophy of "living beyond yourself," which she describes as evolving past expectations placed by yourself and others. She credits this discovery to her journey of learning self-expression and unlearning to care about other people's opinions.
"Living beyond yourself really is what's best for everyone," she said. "If you're doing and living beyond what you expect to be doing you learn something new every time, gaining a new appreciation for things as you go along."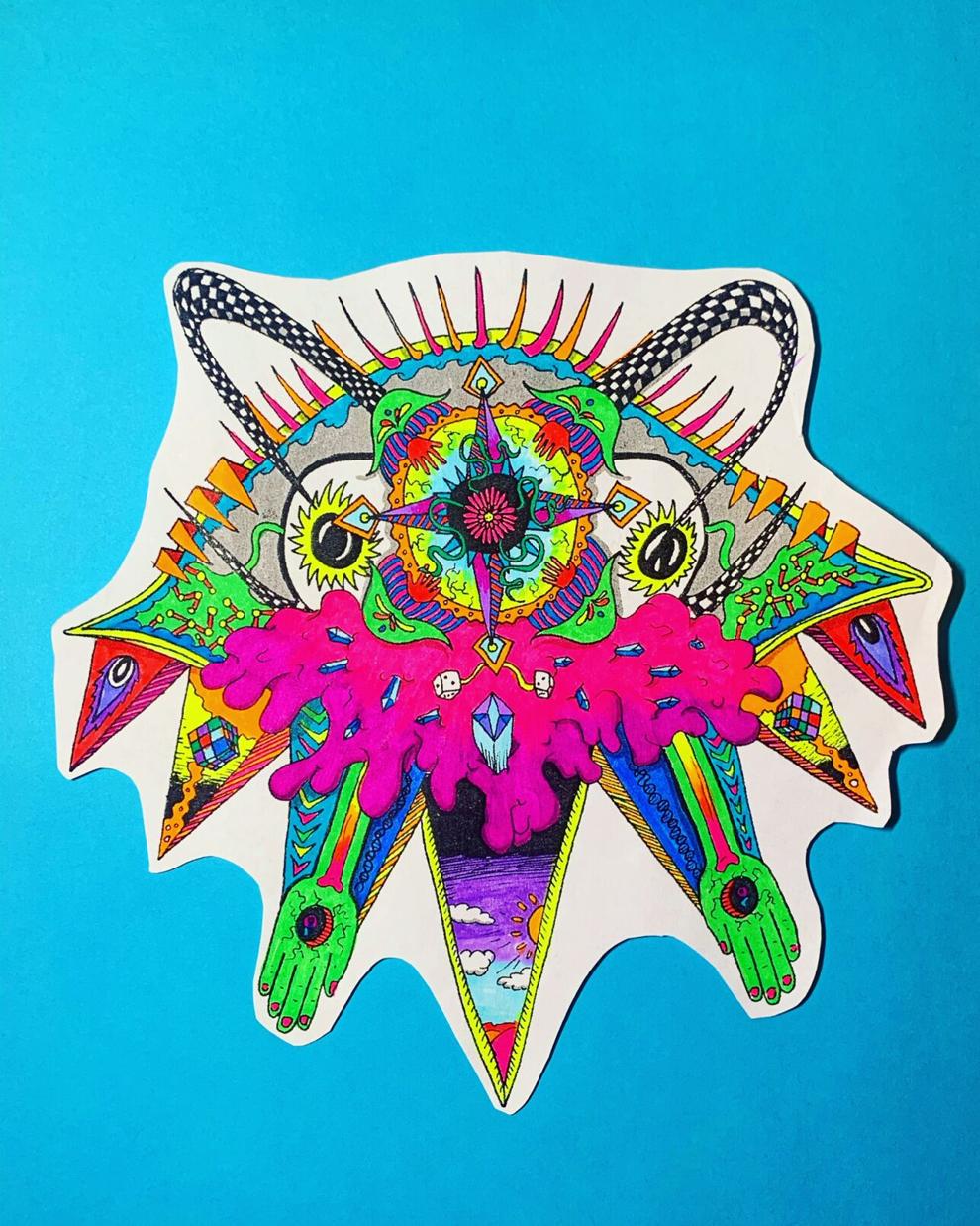 Eventually, Iszard wants to work on creative designs for film sets and production companies. She says the name Seventh Nebula came from a love of chameleons, a cosmic energy and psychedelic ambiance. Her heart and purpose lie in the art she creates and uses to express inner thoughts, feelings and imagination to the world. 
We discussed how important creativity is in the realm of human activity. "You can change the environment around you by creating things that make people happy or feel stuff," she said. "Right now I'm trying to express myself as much as I can so I can sort of create some peace of mind for people."  
The creations of Seventh Nebula are meant to mold the world and add peace to a chaotic world. "If I can connect to the world, the world can connect to me, and it creates a really good balance."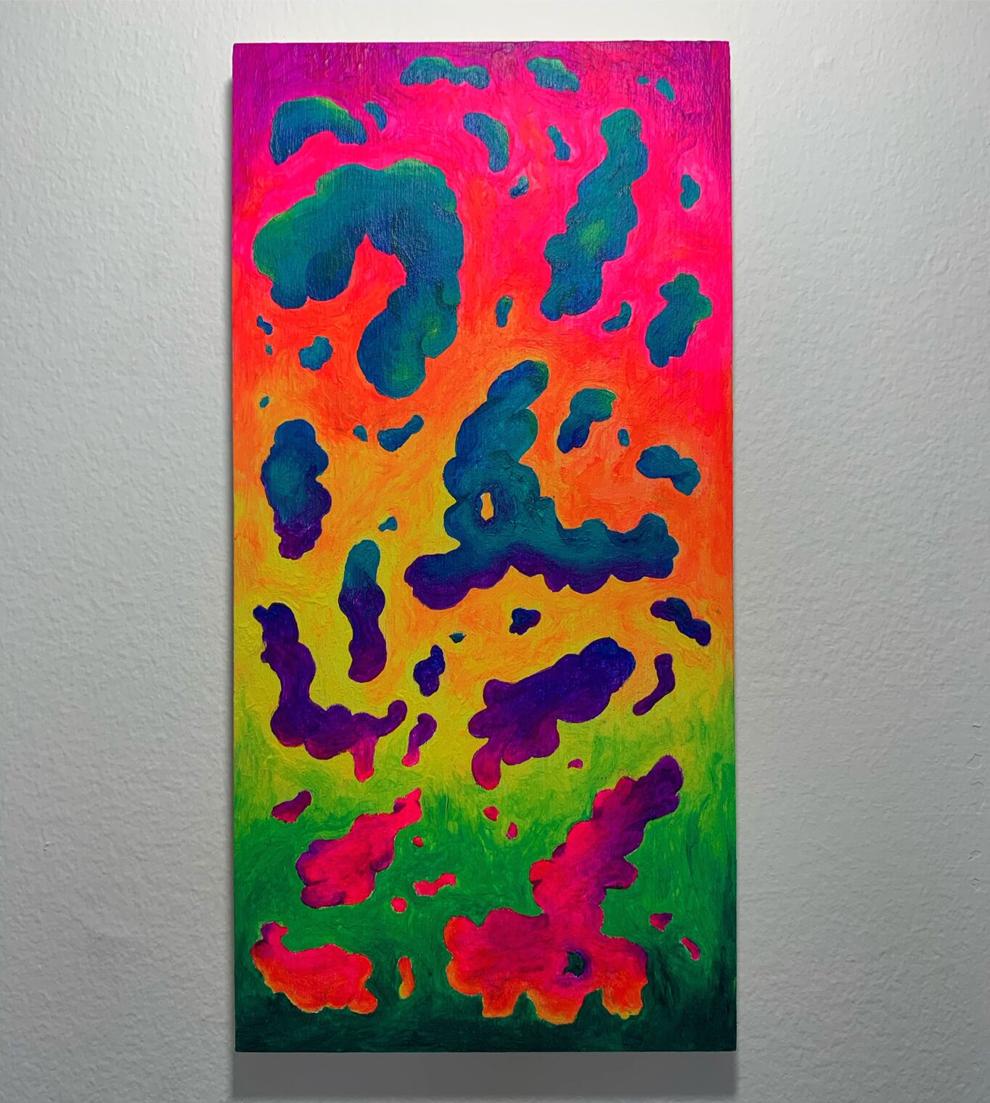 Seventh shows us that connecting to the world with our genuine expression is a way to have a meaningful impact on the world around us. She reminds me that the world has its own way of finding balance, and silver linings exist for a reason.
I wasn't expecting a beautiful mural and good conversation on my way to get coffee, but it was expecting me. I hope Hyde Park is the seed of her vast potential to invoke meaningful ripples in the ever-changing river of humanity.
We admire young voices engaged in action in order to be heard and Mallory is one of them. Thanks, Seventh Nebula.
See more of Iszard's work at instagram.com/seventh_nebula.